Neu Pick:
Forth Wanderers unleash new EP 'Slop'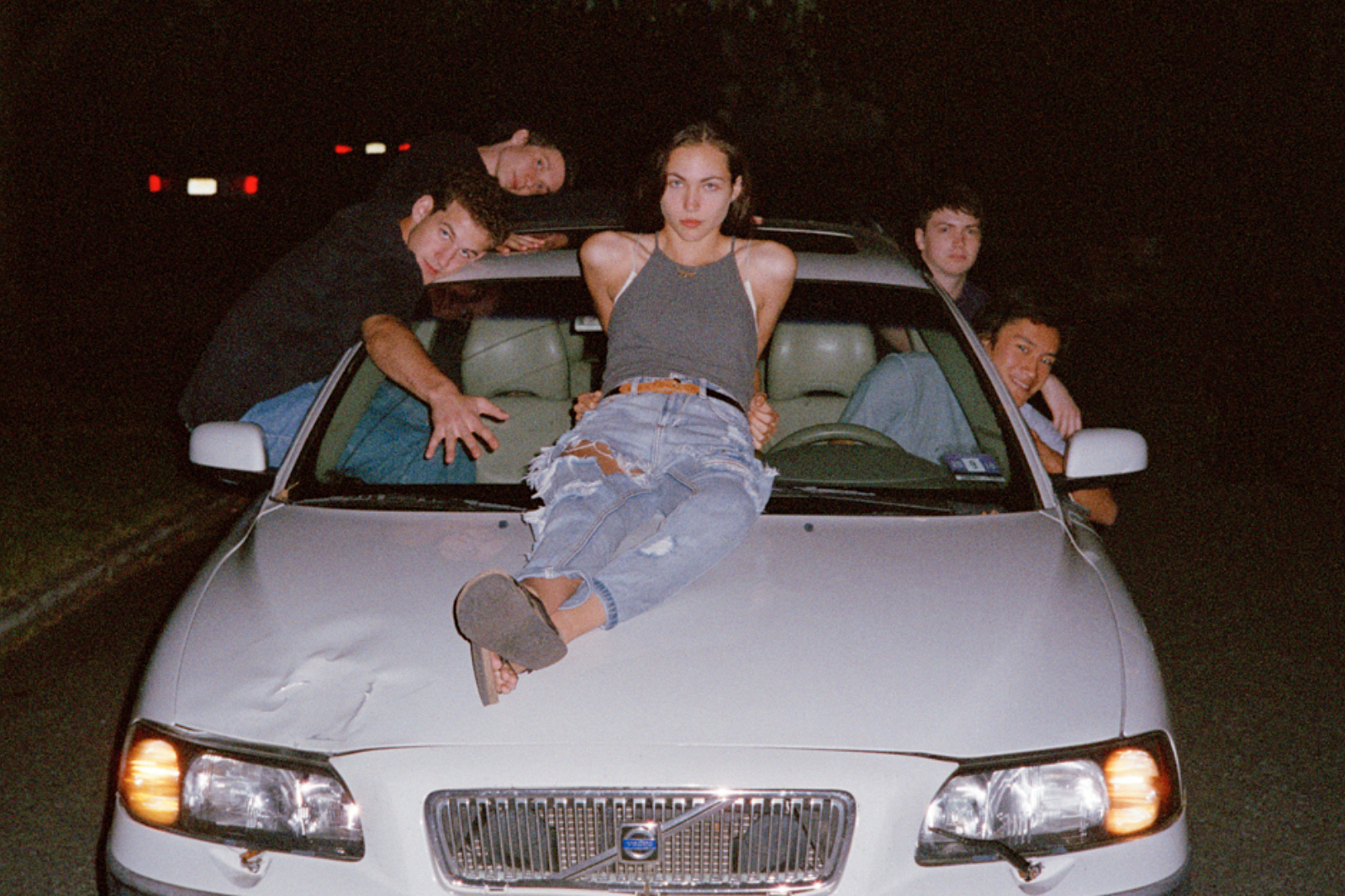 The New Jersey band's ace new release is premiering here on DIY.
Every weekday, DIY's new music know-it-all Neu brings you one essential new release to get obsessed with. Today's Neu Pick comes from Forth Wanderers.
Forth Wanderers are fast emerging as one of the most promising new bands about. Hailing from Montclair - a town in New Jersey - the band count Lorde as one of their biggest fans, and despite being fresh out of High School, they've somehow found time to release debut EP 'Mahogany' in 2013, and first full-length 'Tough Love' the following year. Now signed to Marathon Artists and Father/Daughter Records (collectively home to Courtney Barnett, King Krule, Diet Cig and Mutual Benefit) Forth Wanderer's new EP 'Slop' sees them taking an almighty step up.
Along with 'Slop' being out in full, the final track from Forth Wanderers' new release has also emerged with it, in the shape of cuttingly honest track 'Unfold'. "I've been tired of hearing fake speeches, needless to say I'm in love with you…" sings Ava Trilling, a lyricist with a clear knack for upfront statements.
"I was going through a weird time," she remembers. "But these songs felt great to write. With every song [bandmate] Ben [Guterl] sent me, lyrics would ultimately pour out."

We've got the first spin of Forth Wanderers' brilliant new EP 'Slop' here on DIY. Listen below, and scroll down to read an exclusive Q&A with the New Jersey band's Ben Guterl.
First thing's first - do Forth Wanderers take their name from the Scottish non-league football team of the same name, or is it a coincidence?
We do. I found the name through random Wikipedia article searches when we were arguing over what to call the band.
Would you consider playing a show in Forth while clad in the team jerseys?
Without a doubt. I actually annoyed them enough for someone to take notice and send me an official jersey, so we're deep in this now.
What was your experience like making this EP?
We learned a lot from the record previous, and were able to do it more how we wanted. It was great recording with Sam and Cameron, who we've been good friends with for years through the Montclair/NJ scene. We were a lot more relaxed so it was easier to make creative decisions and we trusted their input. The only rough part of recording was how disjointed it ended up being. We started it in Jan of 2015 but couldn't finish the whole thing during winter break. Since we're all in school we had to wait to the summer to finish tracking.
As far as onomatopoeia words go, 'Slop' is a really, really good one. Do you have any other favourite onomatopoeia, and why did you pick 'Slop' in particular as your EP title?
In all honesty we had to decide on something before we pressed the vinyl and this was the one everyone hated the least.
What would you least like to have slopped on you?
Probably mayonnaise. A little bit is fine on my sandwich, but in any other context it's just horrible.
And what's next for Forth Wanderers?
Trying to solidify tour plans for upcoming breaks. We also have an LP being mixed. So we're also trying to find the best way to release that to the wild.