Fair enough:
King Gizzard and The Lizard Wizard are releasing FIVE albums next year, crikey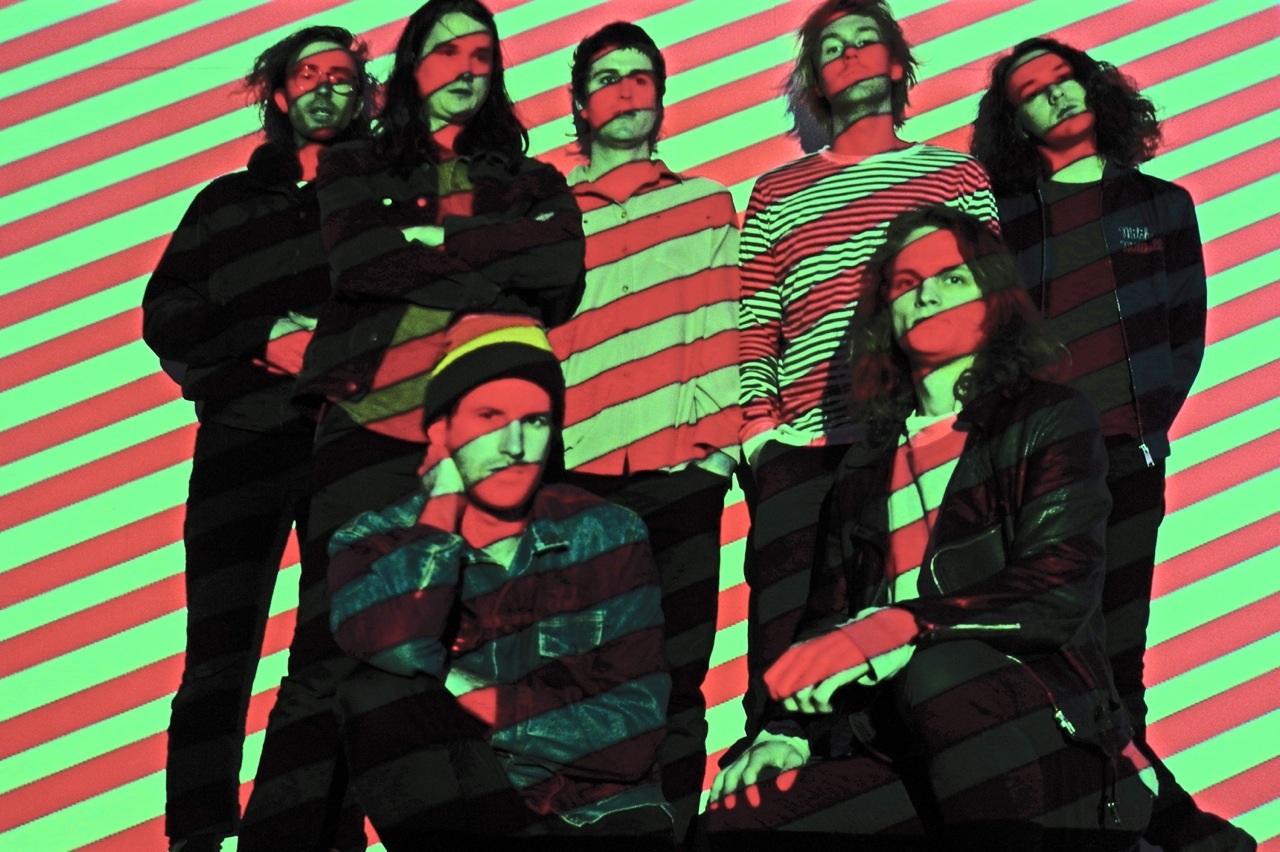 They've invented their own instrument for the first, too. Lads, have a nap.
Professional prolific bunch King Gizzard and The Lizard Wizard are keeping up the pace - they're gonna release five albums in 2017. As you bloody do.
The first, the excellently titled 'Flying Microtonal Banana', is set for a February 24th release via their longtime home of Heavenly Recordings. It's being led by 'Rattlesnake', a typically stomping, seven-plus-minute slice of motorik psych - stream that below, along with its suitably bonkers video.
It opens 'Flying Microtonal Banana' (only gets better with time, that title), with the full tracklisting as follows:
1. Rattlesnake
2. Melting
3. Open Water
4. Sleep Drifter
5. Billabong Valley
6. Anoxia
7. Doom City
8. Nuclear Fusion
9. Flying Microtonal Banana
For that new record (it's called 'Flying Microtonal Banana', in case you forgot), the band went and make their own bloody instruments, the bunch of flipping nerds. "Earlier this year we started experimenting with a custom microtonal guitar our friend Zak made for Stu," they explain in a statement. "The guitar was modified to play in 24-TET tuning and could only be played with other microtonal instruments. We ended up giving everyone a budget of $200 to buy instruments and turn them microtonal. The record features the modified electric guitars, basses, keyboards and harmonica as well as a Turkish horn called a Zurna."
The Aussies have also announced a pair of UK live dates for next summer. Seriously lads, chill out a bit. Those are as follows.
JUNE
14 Manchester, Albert Hall
15 London, Forum
That's all you're getting from King Gizzard today. Lazy, really.