#SFSTOUR16
VANT talk their Stand For Something show: "It will be more cathartic than most"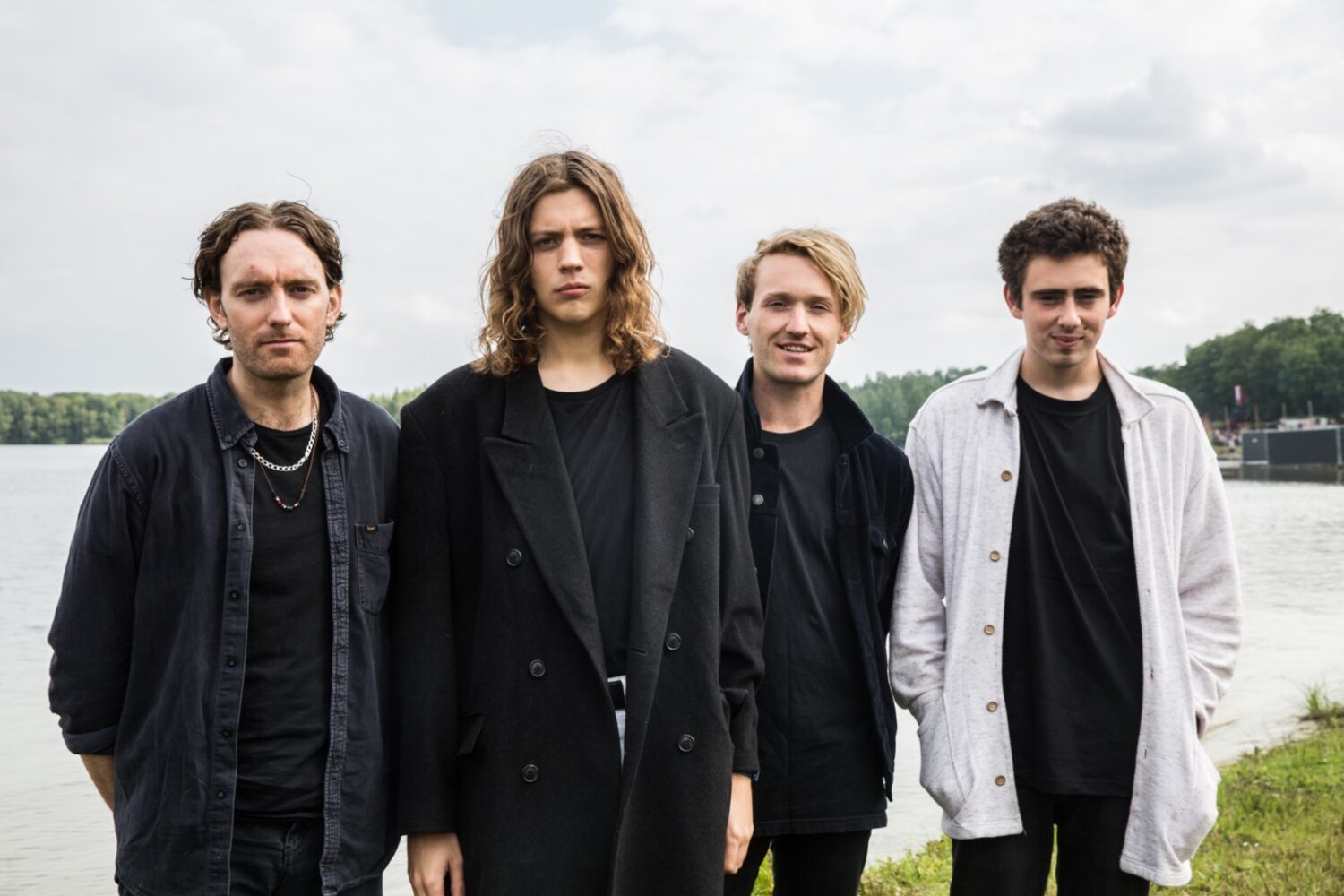 The band's Mattie Vant says their Newcastle show will be "a great excuse to exorcise some demons."
This Saturday (12th November), VANT will be heading up North to perform as part of this year's Dr. Martens Stand For Something Tour and it's little surprise to hear that, after such a politically-charged week, their performance is set to be somewhat more explosive.
Having already earned a name for themselves for being open and honest about their thoughts on the state of current affairs, the band have spent most of the past week speaking out against the results of the US Election, and the new President-Elect. For most, the decision was devastating and as Mattie Vant tells us, he feels the same.
"We use our live shows as a form of activism and protest," he begins, when we speak to him about what their first headline show will be like this weekend, "spitting anger and discontent at this planet is a dish best served in the flesh. Saturday will be more cathartic than most; when something is so fresh in the mind it's a great excuse to exorcise some demons. I also think people coming out to a live music event to exert energy and express their dissatisfaction must terrify those in power, that can only be a good thing."
Using the stage as a platform is no new concept for the band. Back in June, as news of the EU referendum spread across Glastonbury's site, Mattie channelled his rage at the results into their set, yelling "if anyone voted leave here, fuck off. Get the fuck out of my tent!" It's not just about catharsis though; it's about providing a safe space and opening up a conversation.
"In all honesty we have until now used our live performances as a form of escapism," he goes on. "We have allowed our music and our interviews to do the talking but given the ever worsening state of humanity, we're going to have to bring our beliefs to the forefront of what we do on stage. That direct human contact is the only way you can effect people. Of course it is important that people form their own beliefs about subjects, but I hope we can inspire people to care more.
"When something is so fresh in the mind it's a great excuse to exorcise some demons.
— Mattie Vant
"The whole point of what we were doing," he continues, on the subject of their pop-up performances across London on Tuesday, ahead of the US Election, "was to encourage people to bring important conversations back into the real world. We just shout about stuff online these days and because of the algorithmic nature of social media, the only people that see our opinions are those that share them. This is why unfathomable events like Brexit and Trump's election keep happening because we aren't changing anyone's opinion anymore. We see what we want to see and when someone does disagree with us we just lampoon them and keep scrolling down our news feeds. We are a generation of keyboard warriors."
In a world of echo chambers and potential complacency, it's growing easier to wonder what can be done to make a difference, but as Mattie says, it's important to simply stay vocal about these issues. "We are beginning to resonate with a lot of people. This is more than a band, this is a platform for change. If we can penetrate the mainstream then we can really begin to talk to people on a large scale. It's hard sometimes to use your own words. It often feels like we're howling at the moon and I hope that we can give a voice to a lot of people that need it right now, together we can start to make a real difference. If we can get to a certain point we will be able to turn our thoughts into actions.
"For now the best thing our fans can do is to keep talking to everyone they know about these important issues, in school, at work, around the dinner table, at shows, wherever really as long as it's in the real world. Also if they agree with what we stand for please introduce us to other people they know that share the same beliefs. Maybe we can start a movement, maybe we can save this species, I'm full of hope," he concludes. "All I really know is we can't keep shouting at our screens, it changes nothing, let's move that passion into the reality, once and for all."
VANT play The Cluny in Newcastle on 12th October and will be signing merch at the Dr. Martens store on Grainger Street earlier in the day, at 6.30pm.