Whisper it:
There are more secrets hidden on David Bowie's final album 'Blackstar'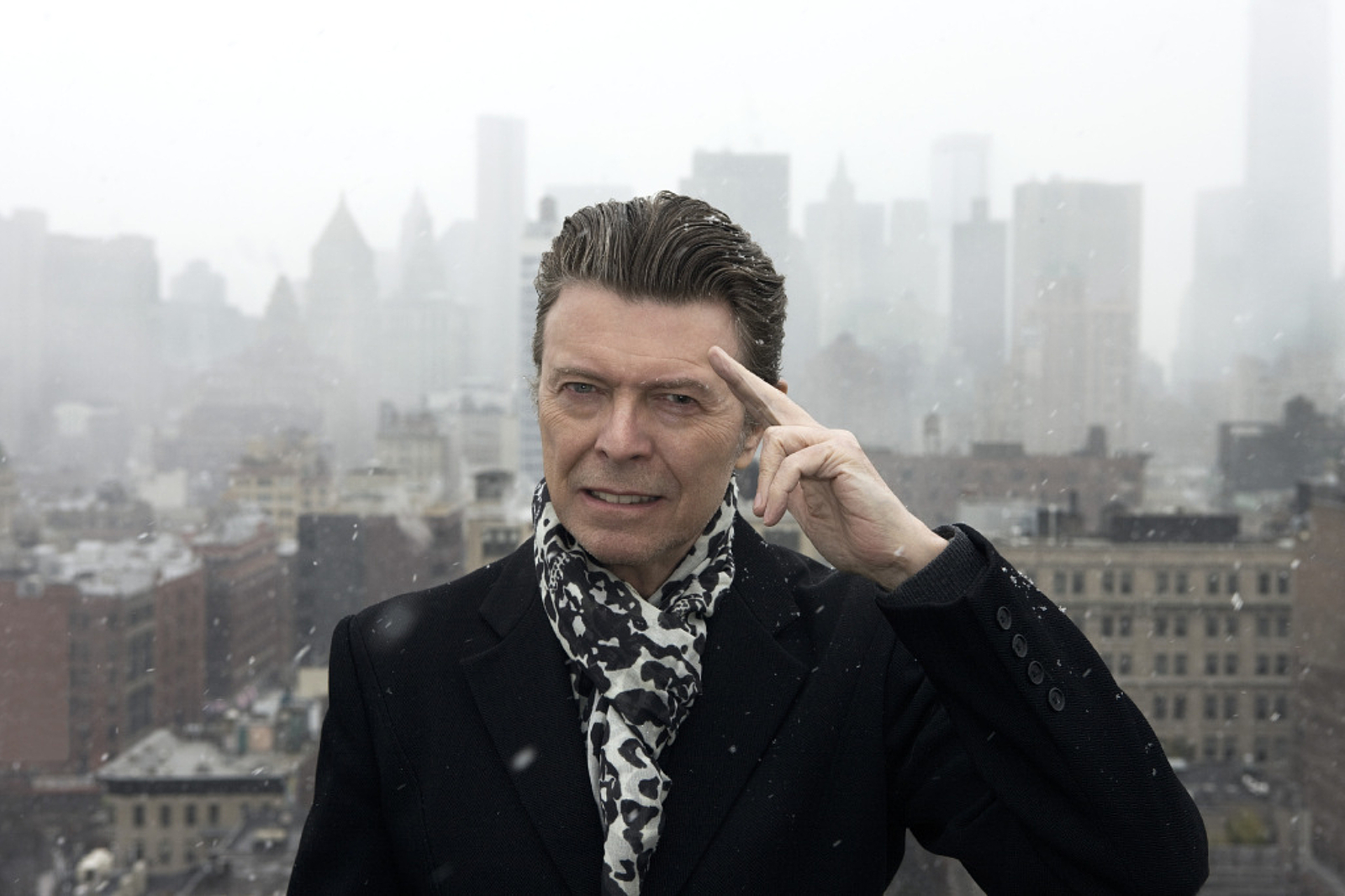 "Remember what Bowie said about not explaining anything…" said the record's designer Jonathan Barnbrook​.
David Bowie's final album 'Blackstar' was released just days before the legendary music icon's death in January 2016, and fans were quick to uncover various hidden messages in the days and months following his passing.
After co-producer Tony Visconti's confirmation that the album is a knowing "parting gift" from Bowie, listeners found that when the record is exposed to light, it reveals an entire field of stars. And in a new interview with BBC 6 Music, the record's graphic designer Jonathan Barnbrook revealed that's just the beginning.
"There are a number of black stars in the album as well," he said. "It's not just the five-pointed star on the front. And they do symbolise different things in life. For instance, there's the rosette which looks a little bit like a price ticket. That's to say, well, this is still a commercial product; you still buy it. There's the guiding star, the idea of a person who you follow in your life or the idea of something spiritual which music gives you. So there are a lot of other things going on which aren't absolutely at the surface, but I do hope people see them. And not necessarily straight away, as well."

"There's one big thing which people haven't discovered yet on the album," he added, dropping a clanger. "Let's just say if people find it, they find it, and if they don't, they don't. And remember what Bowie said about not explaining anything."
Twitter user @robborobson21 got straight on the case, giving his copy of 'Blackstar' the blacklight treatment. Surprise, surprise, it glows bright blue!
It's not yet been confirmed if this is the nifty trick Jonathan Barnbrook was alluding to, but it's fairly impressive nonetheless.
£7.00
Buy Now