New music guide:
The Neu Bulletin (Cosmo Pyke, Hater, Dessert, Luxury Death & more)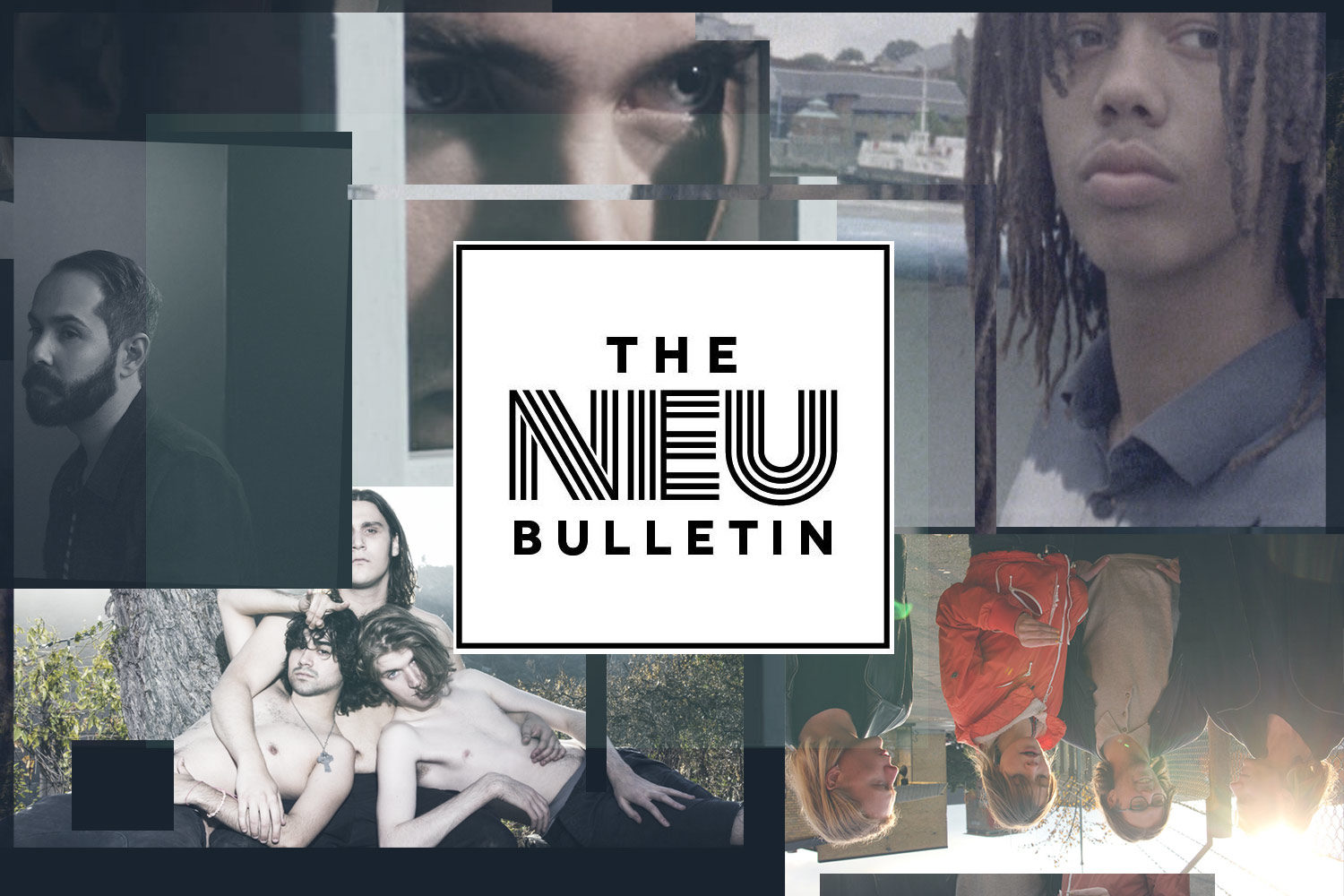 DIY's essential, weekly guide to the best new music.
Neu Bulletins are DIY's guide to the best new music. They contain every single thing that's been played at full volume in the office, whether that's a small handful or a gazillion acts. Just depends how good the week's been.
Alongside our weekly round-up of discoveries, there are also Neu Picks. These are the very best songs / bands to have caught our attention, and there's a new one every weekday. Catch up with the most recent picks here.
Dessert bring a chameleon-like approach to pop. One second they're making outrageous, mind-blowing videos for 'Back Around, Devil', the next they're applying themselves to giddy, sherbet-stuffed dance on 'Eyes Wide Shut'. Here, they maintain a smart balance between the throwaway (a tongue-in-cheek opening chant of "Thank God it's Friday!") and the heartfelt, through Hot Chip-like earnest verses and gloomy refrains. Their next step is anyone's guess.
Cigarettes After Sex - K.
Cigarettes After Sex walk a tightrope between outright anthemia and poised, smart-and-suited songwriting. 'K.', the Brooklyn group's latest track, strikes a balance between The National's after-dark moodiness and Rhye's up-close intimacy. The band have just inked a deal with Partisan Records, with a debut out next year. They headline a sold out London Scala on 24th November, as part of a UK tour that kicks off this Friday (18th November) in Bristol.
Scuzzy foursome King Nun aren't concerned with keeping up appearances. 'Speakerface', the flip-side to their debut single 'Tulip', proves as much. Barrelling about the place, its tumbling drums and wonky sense of melody gives this newly Dirty Hit-signed bunch a manic edge.
A side project of sunny-day dreamers Hoops, Illinois two-piece Permit take a different path. Like kings Tuff and Gizzard at the tail end of a three-day sesh, 'Track #6' is a bleary-eyed, hypnotising psych-rock stomper. The 'Vol. 1' EP can be nabbed via Fat Possum.

Cosmo Pyke - Social Sites
Peckham songwriter Cosmo Pyke likes to keep things lush. New single 'Social Sites' is all glistening, King Krule-like guitar, smoky vocals and latte-referencing bliss. Cosmo's already had a brush with frame, appearing in the video for Frank Ocean's 'Nikes'. Chances are this won't be the last we hear of the South Londoner.
Glad Hand - Shape Your Fever Close
For a while, Wild Beasts were the only arty-types making complex, baroque pop. But now we're flooded with bands proud to put their oddities on display. London group Glad Hand sport instrumentation that could easily slot into a Björk record, married with an Adult Jazz-like falsetto. The song relates to frontman Declan's experience with dysmorphia, and in fitting style, it shifts out of conventional shape from one second to the next. The band play London's Servant Jazz Quarters tonight (16th November).
On each of Swedish band Hater's sun-soaked songs, sweet refrains are matched with razor-sharp rough edges. That's partly down to the style of perfectly imperfect recording. But it's owed to how Hater marry the light with the dark, blissful emotions being battered down by hints of regret. 'Mental Haven' is the first taste of a debut album, 'You Tried'.
Luxury Death – Painkiller
Northern two-piece Luxury Death have already proven themselves a dab hand at mixing the darker side of life with shining melody. 'Painkiller' is no exception, channelling pop melody through the gloopy mindset of a doped up love-fiend. It's out now via Art Is Hard's Pin Pal Club / PNKSLM.
Mikhael Paskalev - Witness
If you know next to nothing about Mikhael Paskalev, just judge him by his dance moves. The Norwegian's been around since 2013 LP 'What's Life Without Losers', but new single 'Witness' finds him exposing a new side - not just through an accompanying video's glitter-dusted dance routine, but also through showy, '80s-nodding pop. It's an impressive step up.
A noise-drenched instant fix of power-pop, MELT take the anthemia of Japandroids and co. and shave off some of that toothy grin. 'Out Of Line' is taken from their ace (and appropriately titled) full-length 'Riffer', out this month on Danger Collective and Topshelf.

Get your copy of the latest issue