Album Review
Justice - Woman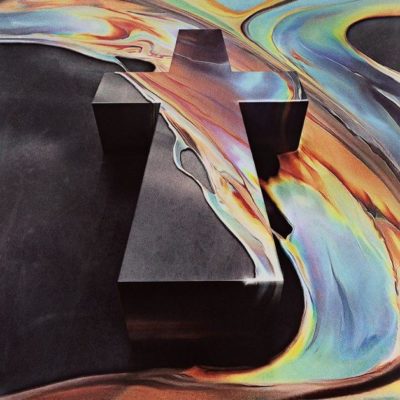 Six years since their last album, Justice's maximalist disco embraces joy and new tricks.
Label: Ed Banger
Released: 18th November 2016
Justice have never been ones for subtlety - that much is clear from their berserk, maximalist disco. Remember listening to the unashamed crunching bombast of '†', which soldered heavy metal and dance together like it was no big deal? It was desperately cheesy and outrageously cool at the same time. They didn't give a fuck what people thought, carrying themselves more like an arena rock band, embracing the excess and going with it.
It may have been nearly six years since their last album, 'Audio, Video, Disco', but new record 'Woman' doesn't see them take their foot off an excess-first pedal. Indeed, if anything, they're going further: just take Xavier de Rosnay's description of this new album as sounding "like if you're in the car with your best friend and your lover and your kids". It features the London Contemporary Orchestra, it's prog, it's soul, there's the sound of a choir. It's not an album wanting for anything - all the toolbox of sonic tricks are here, but this version of Justice is a little more soulfully refined.
'Safe and Sound', for example, uses that orchestra to great effect - epic strings sit over the trademark Justice crunchy synths. And 'Alakazam!' earns that exclamation mark, its robo-funk is everything that Justice do well, amped up to 11 - that sweet spot between bass-driven dance and arena prog rock.
Rosnay also described it as their most joyful and bright and there's certainly more colour and soul here. There's a move away from the grandiose hard-hitting bass that was the hallmark of Justice's sound on the first two records - instead we get slap-bass and four-on-the-floor disco. The lead singles 'Randy' and 'Safe and Sound' hinted at a move in the vein of Daft Punk. And where 'Audio, Video, Disco' was in thrall to the rock operatics of Led Zeppelin and Queen, here we get a Chic sound that runs through the whole record.
'Randy' is perhaps the most feel-good track they've ever released, if a little lacking in crunch. There are still tracks like 'Chorus' that pulverise. Closer 'Close Call' burbles along with its glassy synths ushering in the end of the album.
So 'Woman' doesn't see Justice scaling down their arena-sized anthems, just redefining them. The difference is the weapons they choose: adding some fierce slap to the bass, bringing psychedelic disco to the prog and metal dance mix. Justice's sound is still huge, still bludgeoningly and pleasingly direct. If they want to add an orchestra they will. The joy in this dance music is that Justice don't take themselves too seriously.

Get your copy of the latest issue
More like this