Album review
The Weeknd - Starboy
2 Stars
Tesfaye continues to sound as if he has no idea what it is that he wants to do.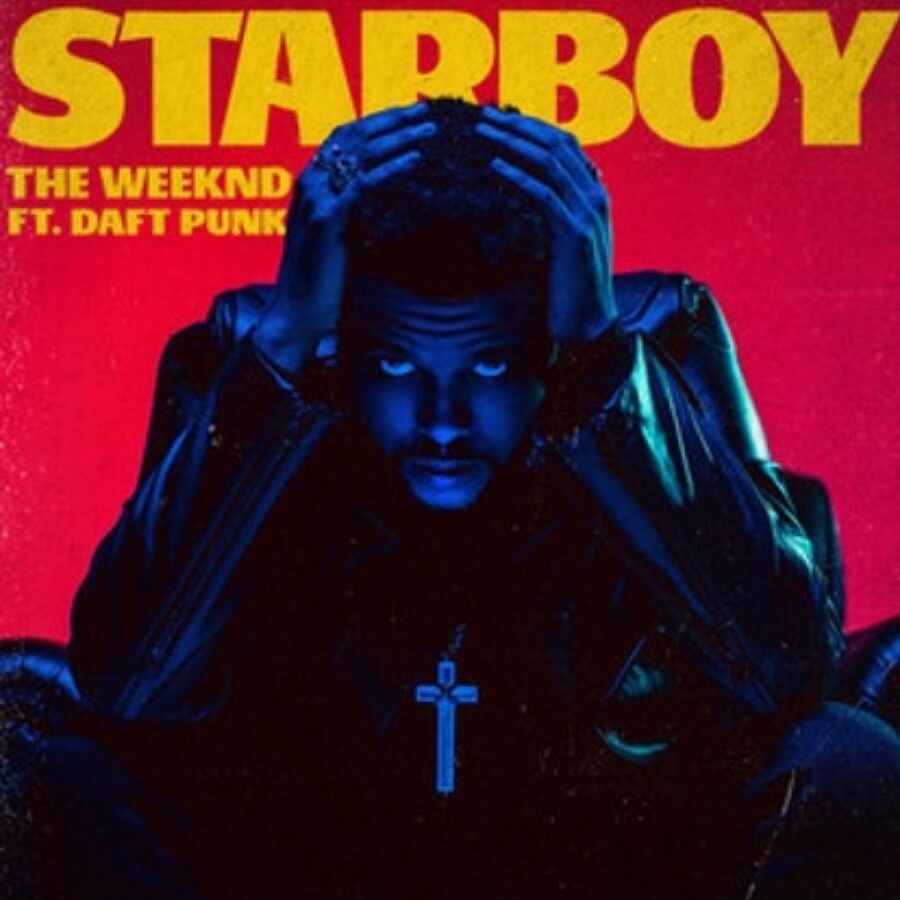 Whatever you make of The Weeknd's swift transition from 'Trilogy''s moody blog-pop days to his debut full-length proper, 'Kiss Land', few following Abel Tesfaye's career lacked a strong opinion. During those early days, when he made mixtapes like 'House of Balloons' and 'Echoes of Silence', this was an artist who wanted the world to imagine him consigned to his bedroom, crafting pop gems that were superficially futuristic and thematically a throwback. There were no interviews, fanfare was limited, and only a handful of moody publicity shots even gave us a glance at what Tesfaye actually looked like. 'Kiss Land' was therefore subversive in how aggressively it went against The Weeknd's established grain, furnished as it was with a global touring schedule, the ubiquitous platform for publicity that being friends with Drake provides, and an achingly obvious, single-based push for radio.
It wasn't, though. It was ill-conceived, outrageously bloated, drowning in casual misogyny and apparently completely lacking in stylistic direction. Last year's follow-up, 'Beauty Behind the Madness', felt a touch slicker - if only because of the sky-high production values - but fell foul of that same crucial issue: it didn't seem as if Tesfaye had any idea what kind of record he actually wanted to make.
Anybody hoping for clarity of creative vision on LP3, 'Starboy', will be sorely disappointed. Long since shorn of the xx-style 'indie R&B' minimalism that defined those early mixtapes, Tesfaye continues to sound as if he has no idea what it is that he wants to do, while still managing to stumble over a couple of commercially-friendly songs that will keep his name amongst the movers and shakers.
We live in a world where Rihanna can turn out something as potent as 'Consideration', or Beyoncé a cut as raw and arresting as 'All Night', before they've even thought about what they might throw towards the airwaves. 'Starboy''s title-track, on the other hand, is lyrically vapid, featuring the sort of identikit 'moody' production job that Daft Punk would've been thoroughly embarrassed to put their name to in a pre-'Random Access Memories' world.
It's hard to overstate how aggravating it is to hear somebody who once stood as the dictionary definition of "less is more" fly so flagrantly in the face of the mantra that made him. Slower tracks, as ever, involve Tesfaye doing a crude impression of Michael Jackson over ham-fisted instrumentals, with 'True Colours' and 'Die for You' fitting the bill here. Elsewhere, 'Rockin' is a ghastly exercise in electro clumsiness, while Lana Del Rey is criminally wasted on 'Stargirl Interlude'.
There are glimpses of redemption, especially on 'Sidewalks', which features Kendrick Lamar, but on which a gloriously languid nineties beat becomes the real star. These moments aren't enough. This is a man who used to rely on devastating emotional incision as his primary songwriting weapon; he could touch nerves, and he could cut through to the bone, all in a manner accompanied by beats and arrangements that suggested the same sort of vital nervousness that the lyrics did. Now, he's crossed over to the other side of that equation, but - just as in the 'Trilogy' days - his songs are still a reflection of exactly who he is. It doesn't half sound like his ideas have long since run out.
More like this