Album Review
Peter Doherty - Hamburg Demonstrations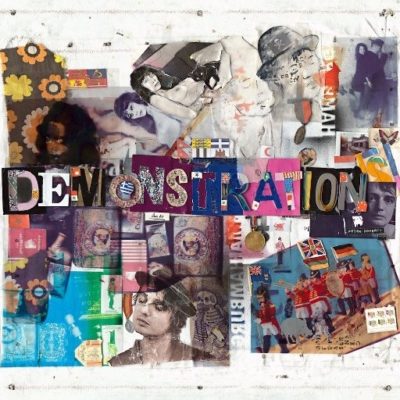 Trading in the playful witticisms and hazy romanticism he's best loved for, Peter Doherty's new album gives lost pearls a polish.
Label: BMG
Released: 2nd December 2016
Either the most pleasing or the most unappealing thing about Peter Doherty - re-adopted Libertine, sometime 'Shamble and constant disappointment to your Nan - and his musical output is its predictability. Not for Peter are futuristic synths and autotune. He knows his ramshackle, romantic niche and he's sticking with it. Few artists, after all, would be able to neatly slide a track first recorded 13 years earlier (2003 demo 'The Whole World Is Our Playground') into a new release. However, few artists have also managed to amass as devoted and loyal a fanbase as the troubled troubadour - an army who'd rather set their trilbies ablaze than see the singer deviate too far from his well-honed path.
On 'Hamburg Demonstrations', they needn't worry. Doherty's latest solo effort sounds very much like a solid Peter solo album; rambling studio chat snippets, mentions of Arcadia and all. You know how it goes.
'Birdcage', written in the wake of close friend Amy Winehouse's death, finds Pete lamenting a situation uncomfortably reminiscent of his own ("Looking at the bars, staring at the stars / Only love can heal the sickness of celebrity"), while 2012 track and album standout 'Down For The Outing' skulks along on back alley bass lines as Doherty sighs over the "many troubled minds" around him. 'Hell At The Gates Of Heaven', meanwhile, is a bawdy Pogues-esque dingy bar knees up, while 'A Spy In The House Of Love' finds him out-Doherty-ing himself, as it opens with the clack of a typewriter.
Best is a re-worked version of the aforementioned 'The Whole World Is Our Playground', a gem from Doherty's sizeable back catalogue that rings with all the playful witticisms and hazy romanticism that's kept fans with him despite so many reasons over the years to jack it all in. And there's the thing. If you're against him - and lord knows it's understandable why you might be - then he's an indie relic stuck in the early 2000s. But if you're with him, then you'll relish the chance to hear these lost pearls given a polish, because when Doherty's on form, there's few who can match him.

Get your copy of the latest issue
More like this