Neu Pick:
Sweat get steamy with 'Stay'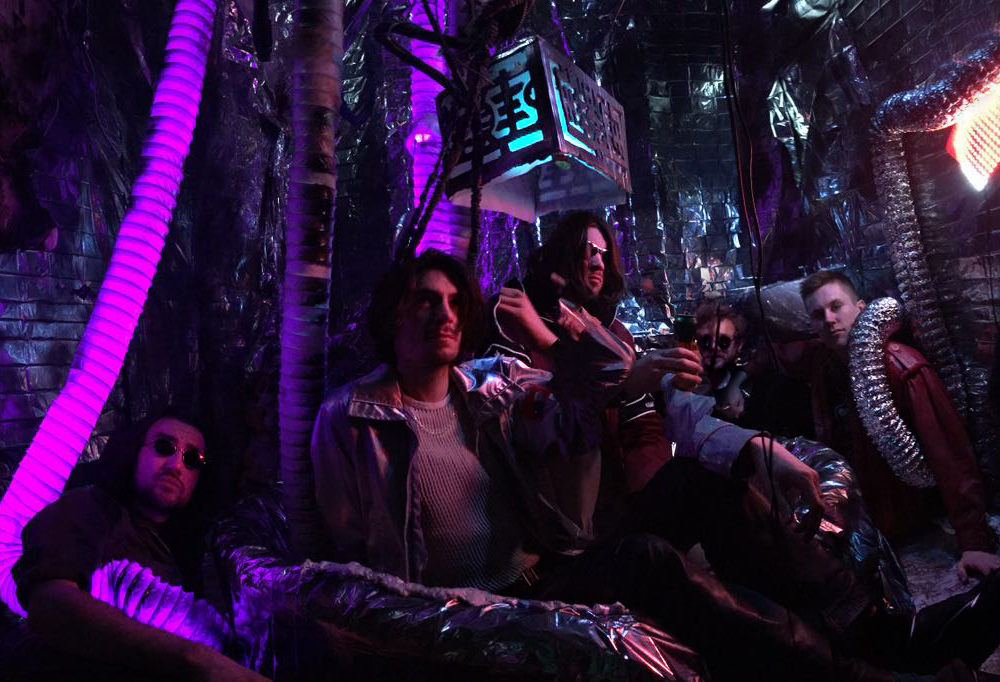 London bunch get romantic on their latest single.
Every weekday, DIY's new music know-it-all Neu brings you one essential new release to get obsessed with. Today's Neu Pick comes from Sweat.
London bunch Sweat are shape-shifters. For every tropical club banger ('Acid Rainbow'), there's a murky underbelly ('Be Complete'). Their latest track, 'Stay', changes form once more, the band this time embracing romance in all its often dingy glory.
"'Stay' is a twisted country love duet heard through the walls in the club toilet," say the band themselves. Fair enough. "There are certain songs that sound good on a car stereo at night, and this is one of them. We tried to ask Cyndi Lauper to sing the backing vocals but we couldn't get through to her people so our drummer Matt is singing them."
Cyndi's loss is our gain - listen to 'Stay' below. It comes ahead of a London show for DIY, as part of our Hello 2017 shows, set to kick off next year in style. More details on that are right here.