Sleaford Mods announce 'English Tapas' album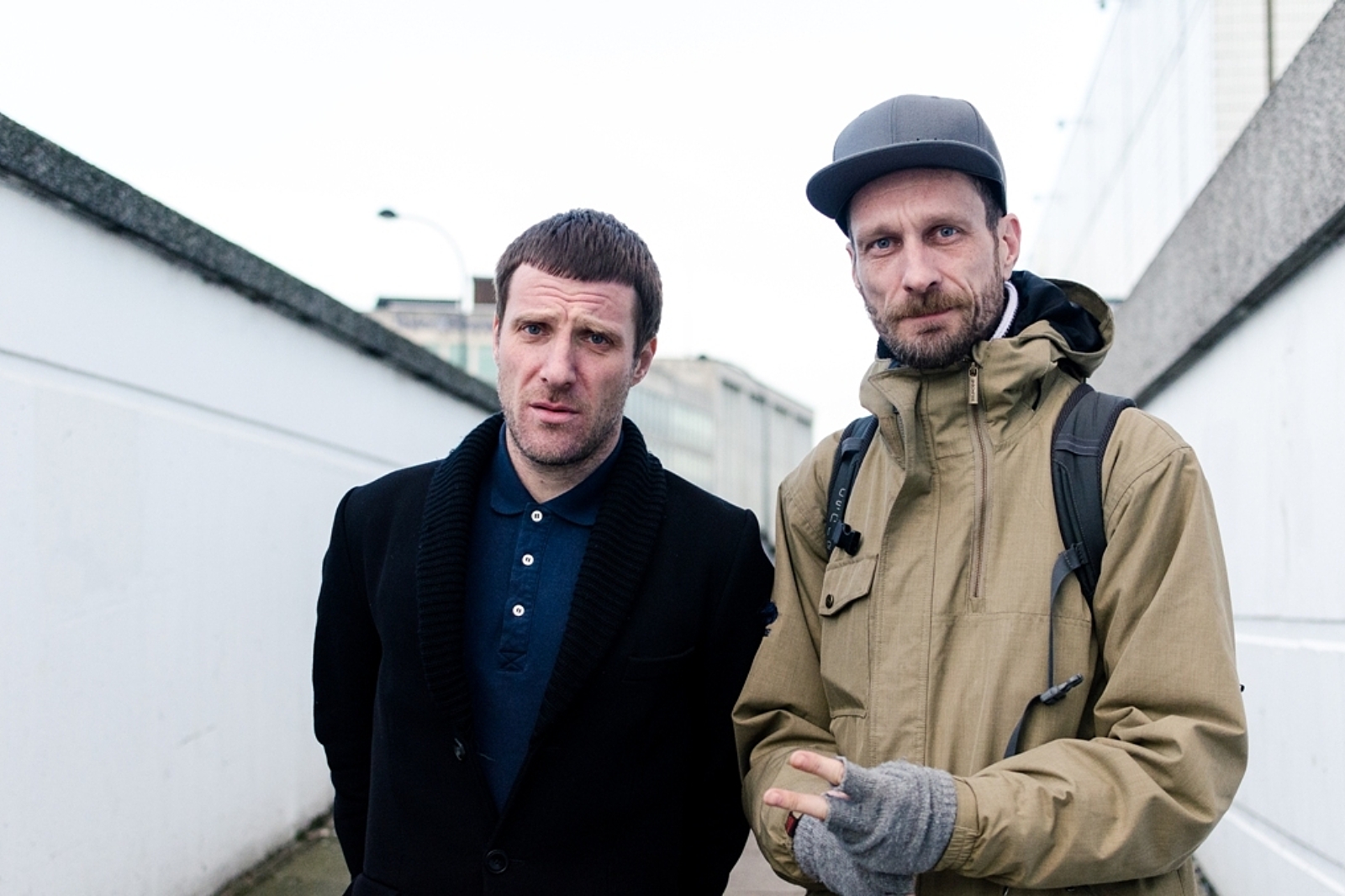 New LP will be their first via Rough Trade.
Sleaford Mods are kickstarting 2017 with the release of a new album.
'English Tapas' is due out 3rd March via Rough Trade, following the release of 2015's 'Key Markets'. It was recorded at West Heath Garage, London, with producer Steve Mackey.
The band's Jason Williamson explains their new LP title by saying: "Andrew [Fearn] walked into some random pub and saw "English Tapas" scrawled on the menu board. Underneath this beautiful coupling of words were its components, half a scotch egg, cup of chips, pickle and a mini pork pie. It says everything about this fucking place. It's comedy, it's make do, it's ignorant and above all, it's shit."
Alongside the new album, a Christine Franz-directed film about Sleaford Mods, 'Bunch of Kunst', is due in early 2017. It brings together footage from the past two years, tracking the duo's journey from dingy pubs to crammed arenas.
Tracklist:
1. Army Nights
2. Just Like We Do
3. Moptop
4. Messy Anywhere
5. Time Sands
6. Snout
7. Drayton Manored
8. Carlton Touts
9. Cuddly
10. Dull
11. BHS
12. I Feel Do Wrong