Watch:
Frank Carter & The Rattlesnakes get literal on 'Wild Flowers' video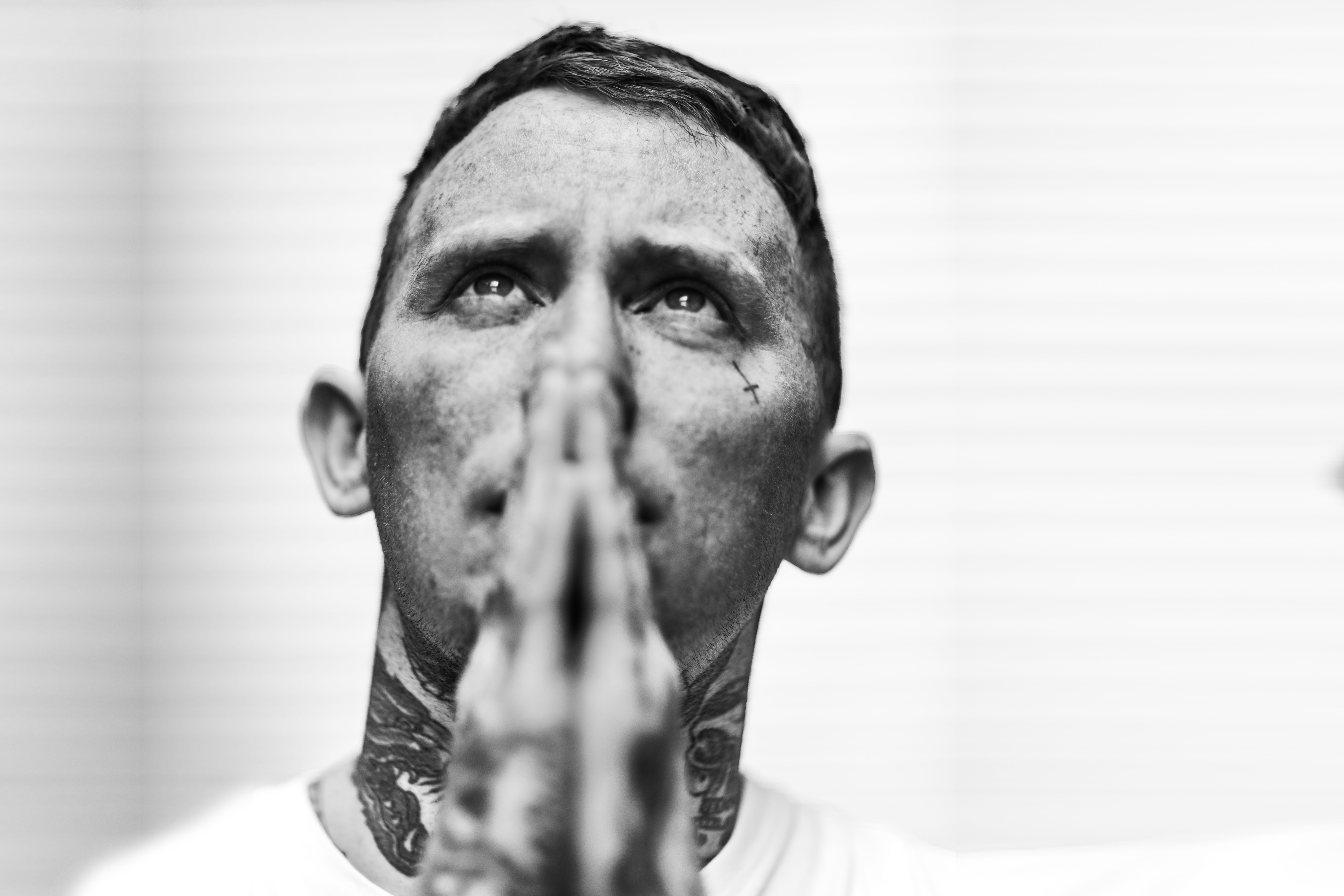 The clip has been directed by Turner Prize nominee Jake Chapman.
Frank Carter & The Rattlesnakes' new album 'Modern Ruin' is due on 27th January and they're gearing up for its release with a new video for 'Wild Flowers'.
The track is blistering but still somewhat less brutal than Frank's usual output, seeing him get a little bit romantic instead. To balance that out, the new video is mostly a quick-fire, extended montage of images that literally relate to Frank's lyrics, mixed in with a few clips of a particularly creepy doll. That's just building up to the wealth of altered paintings that look like demonic corpses. It'll haunt your dreams.
The video was directed by Jake Chapman, one half of Turner Prize nominees The Chapman Brothers, who are well known for putting together surreal scenes made of tiny figures and turning statues into nightmare fuel. Yep, that explains a lot.
Frank said: "Jake Chapman is one of my favourite artists of all time. Somehow in this mad world we also became quite good friends. Foolishly I jeopardised all of that by asking him to make us a music video for our song Wild Flowers." It all turned out alright in the end though, and Frank assures us that "we are still friends!"
Watch the video for 'Wild Flowers' below.