In depth:
Hear Solange talking about the making of 'Cranes In The Sky'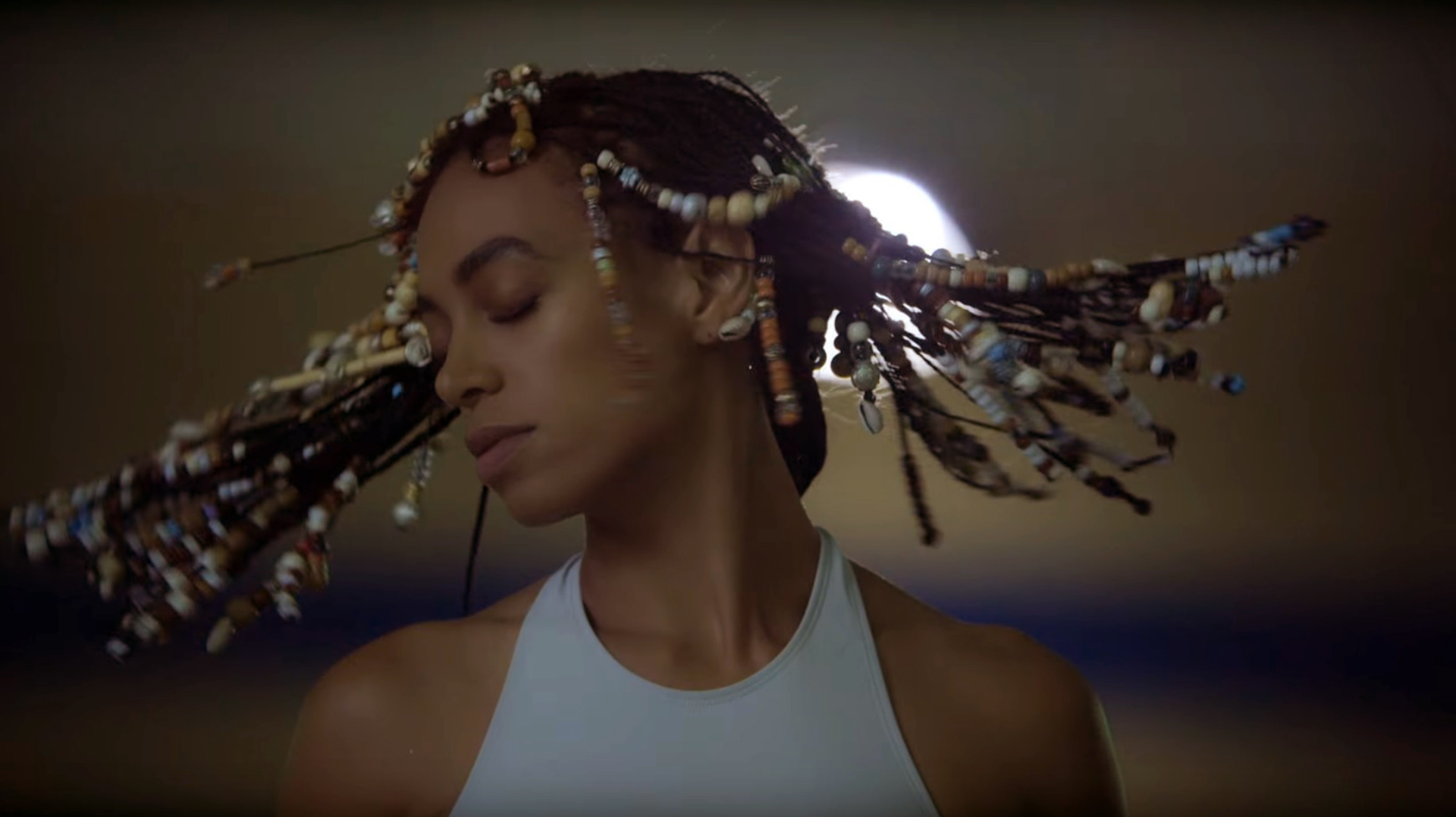 She explained how she wrote the standout from 'A Seat At The Table' to Song Exploder.
Solange recently became the latest guest on the Song Exploder podcast, a show that asks musicians to break down how they made one of their best known tracks.
With the deep political and philosophical nature of her latest album 'A Seat At The Table', Solange could have probably chosen any track from it and it would have been an interesting listen. In the end she plumped for the yearning highlight 'Cranes In The Sky'.
She reveals that the track was written during a transitional period in her life after moving back to Houston from Idaho and signing a publishing deal as a songwriter. She explained: "There were times that I felt like, well, I'm doing what I love to do, what I've always wanted to why do things still feel so heavy? What is this weighing on me, what is this that I'm trying to work through?" She continued: "I've had a extremely difficult relationship with meditating and trying to silence my brain, which is what so much of this song is about."
As well as the themes, Solange also talks about the music. She comments on how she wrote the song alongside producer Raphael Saadiq based on a "sketch", with the podcast featuring a number of isolated vocal tracks.
She says: "I immediately had this really strong reaction. I went to my hotel room and wrote the lyrics and the melody, immediately coming up with the first four lines: "I tried to drink it away, I tried to put on in the air, I tried to dance it away, I tried to change it with hair.'"
Listen to the whole of the Song Exploder podcast below.