Hello 2017
Sweat, Her's and Azusena keep the Hello 2017 juggernaut running at The Old Blue Last
24th January 2017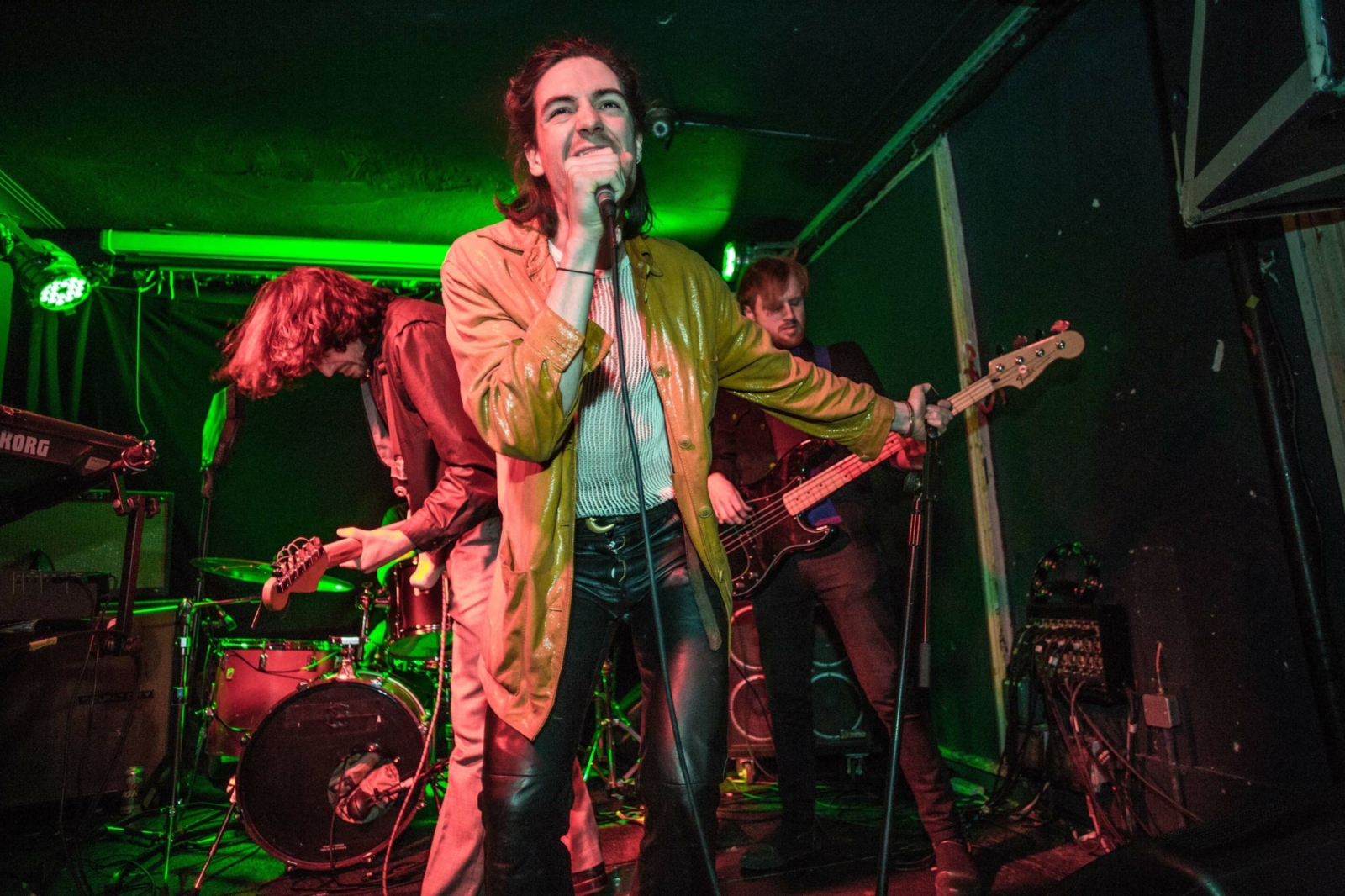 There's also time for a Ben Blaenavon solo set.
Calendar anomalies mean tonight's fourth Hello 2017 date isn't the last - that honour falls to Pixx et al on 31st January - but it does feel somewhat 'in keeping' that all four acts here have something of the square-peg-round-hole about them.
First up is the evening's 'secret guest'. Ben Gregory is usually seen fronting indie pop had-hitters and Class of 2017 alumni Blaenavon, but tonight he's flying solo, just his peacock-adorned Strat in tow. He plays both day job numbers - 'Prague' and 'Orthodox Man' showing off a more delicate side when stripped so far back - and a few which are either works-in-progress or pure solo songs like 'Thinking in Spanish' and 'All Your Vanity' (by which we mean they don't appear to be referred to anywhere online).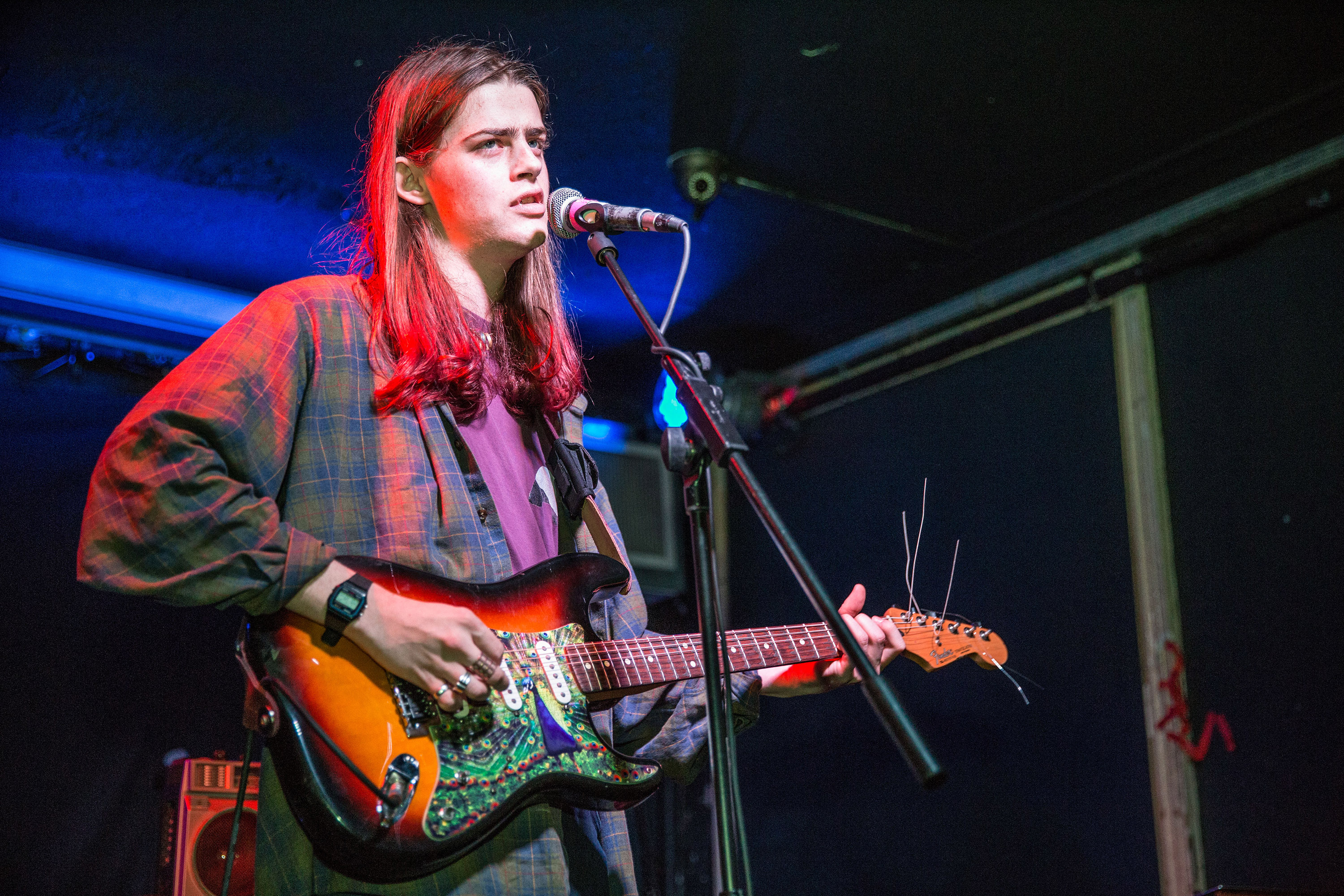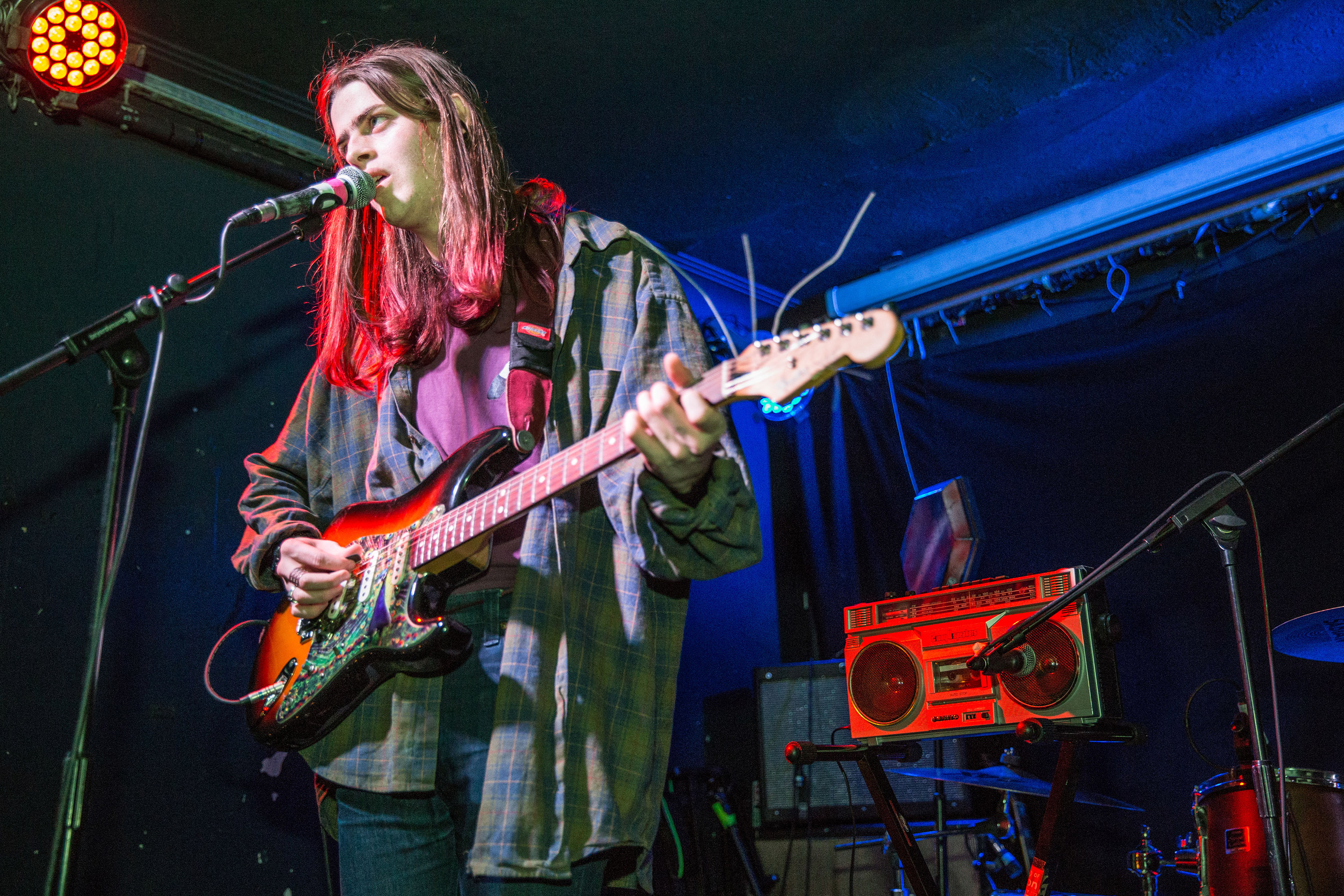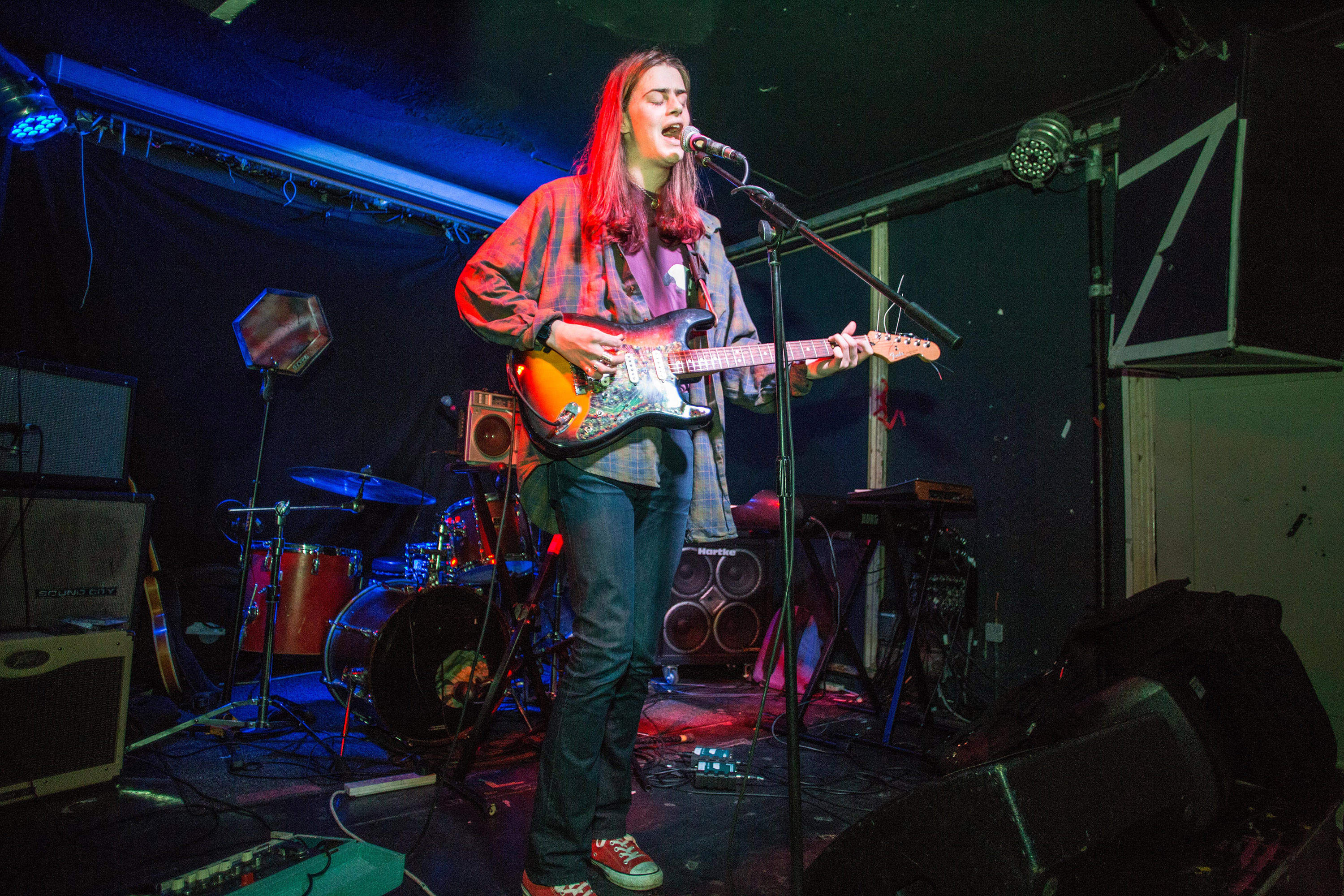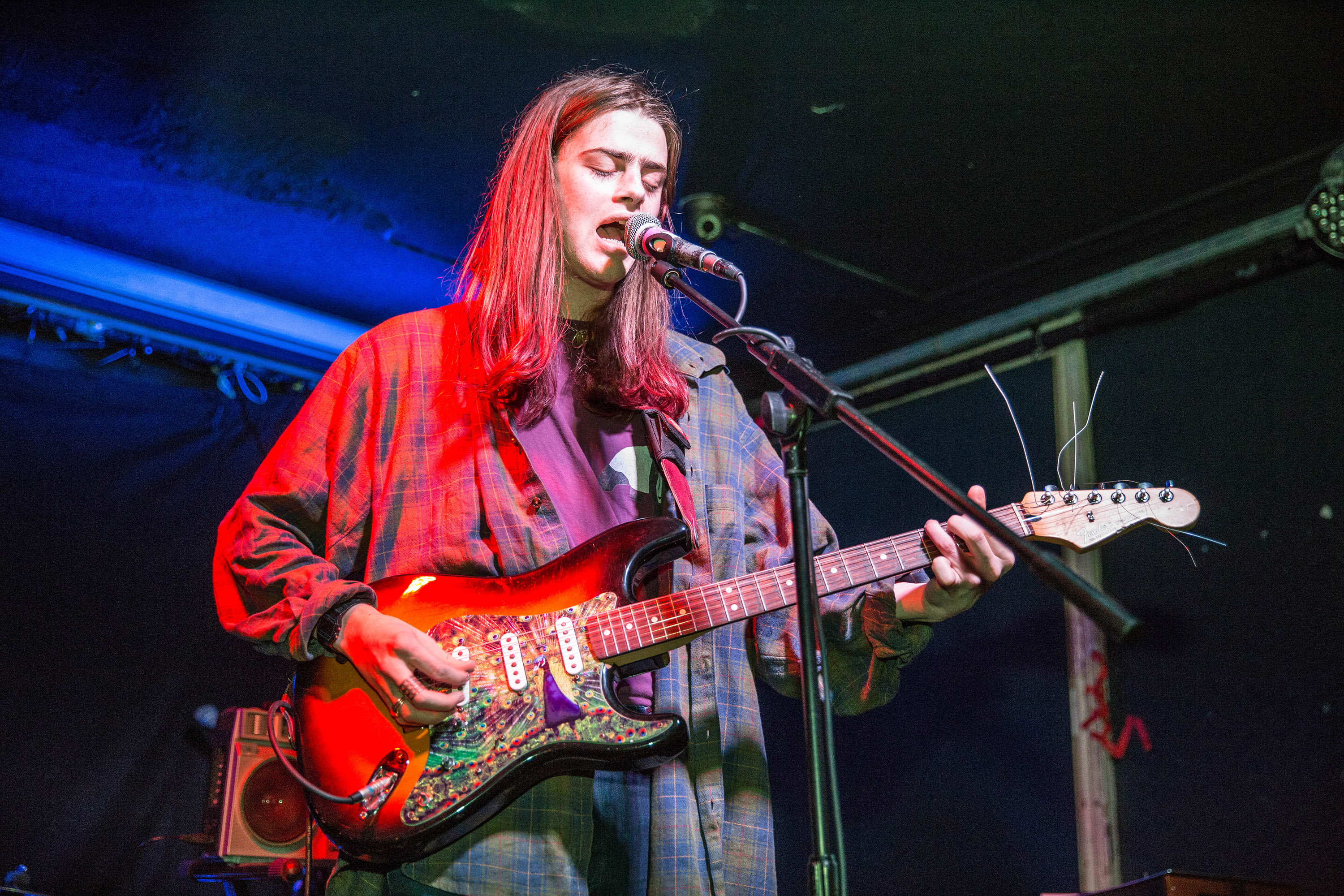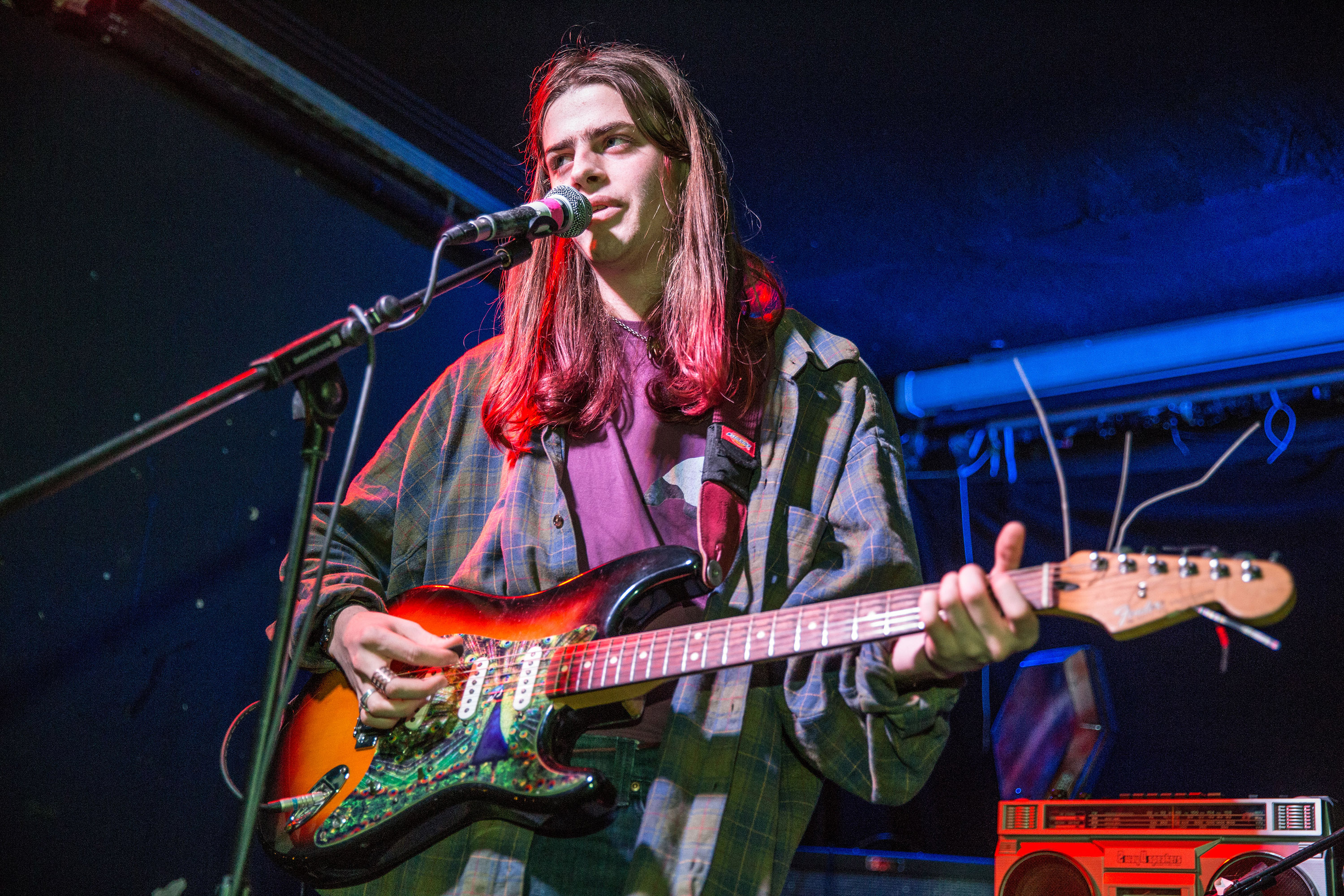 There's more than a touch of the Adele to the vocals of New York-via-Merseyside Azusena, each syllable placed just as precisely as the pop juggernaut's caramel tones - but this Wirral resident's taking far more cues from 90s dance. When not utilising an actual boombox for 'Better' (it later gives up, not that she - or her guitarist and keyboardist - seem fazed by the need to recompose), there's still a laid-back chill out, pseudo-Massive Attack vibe to her instrumentation.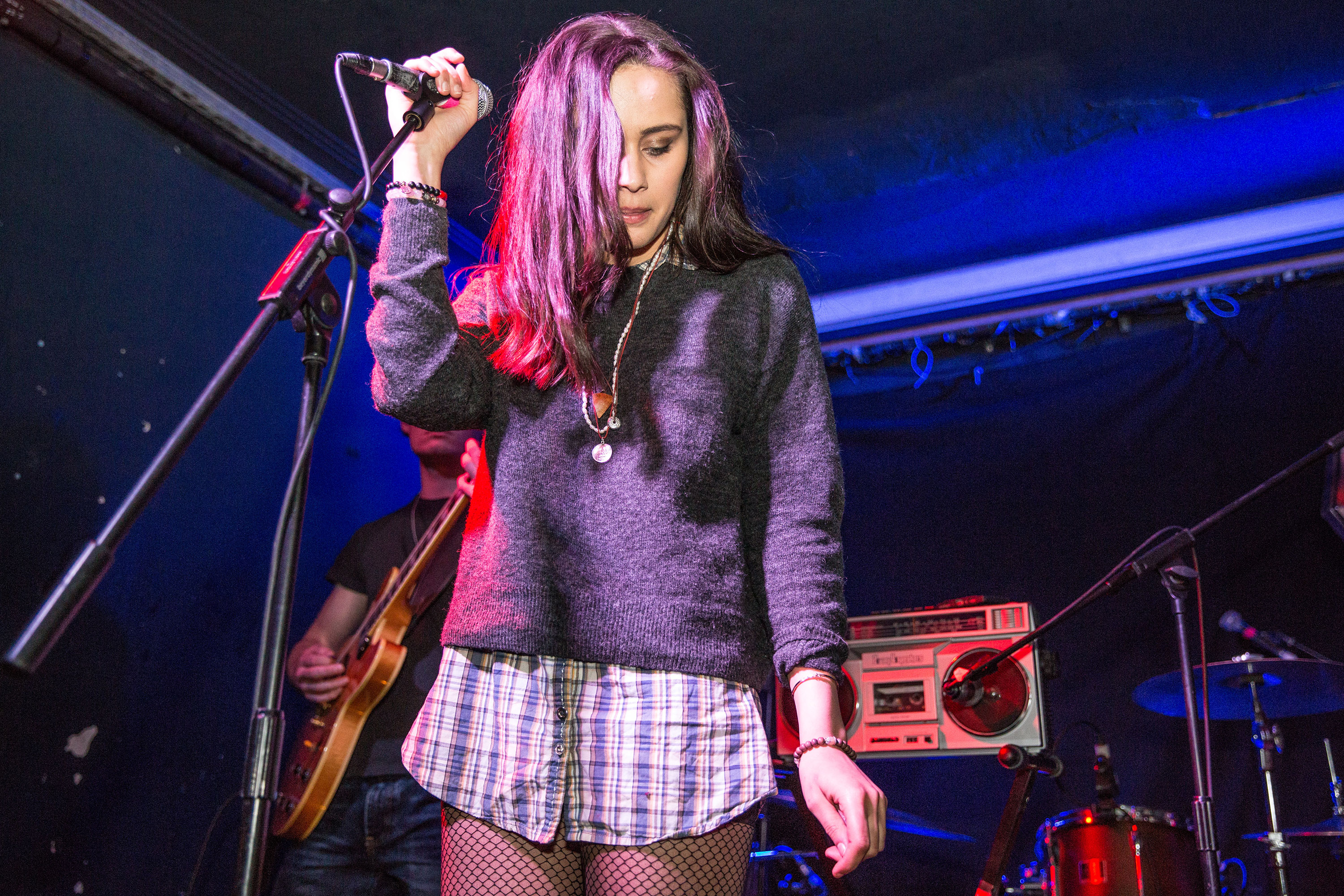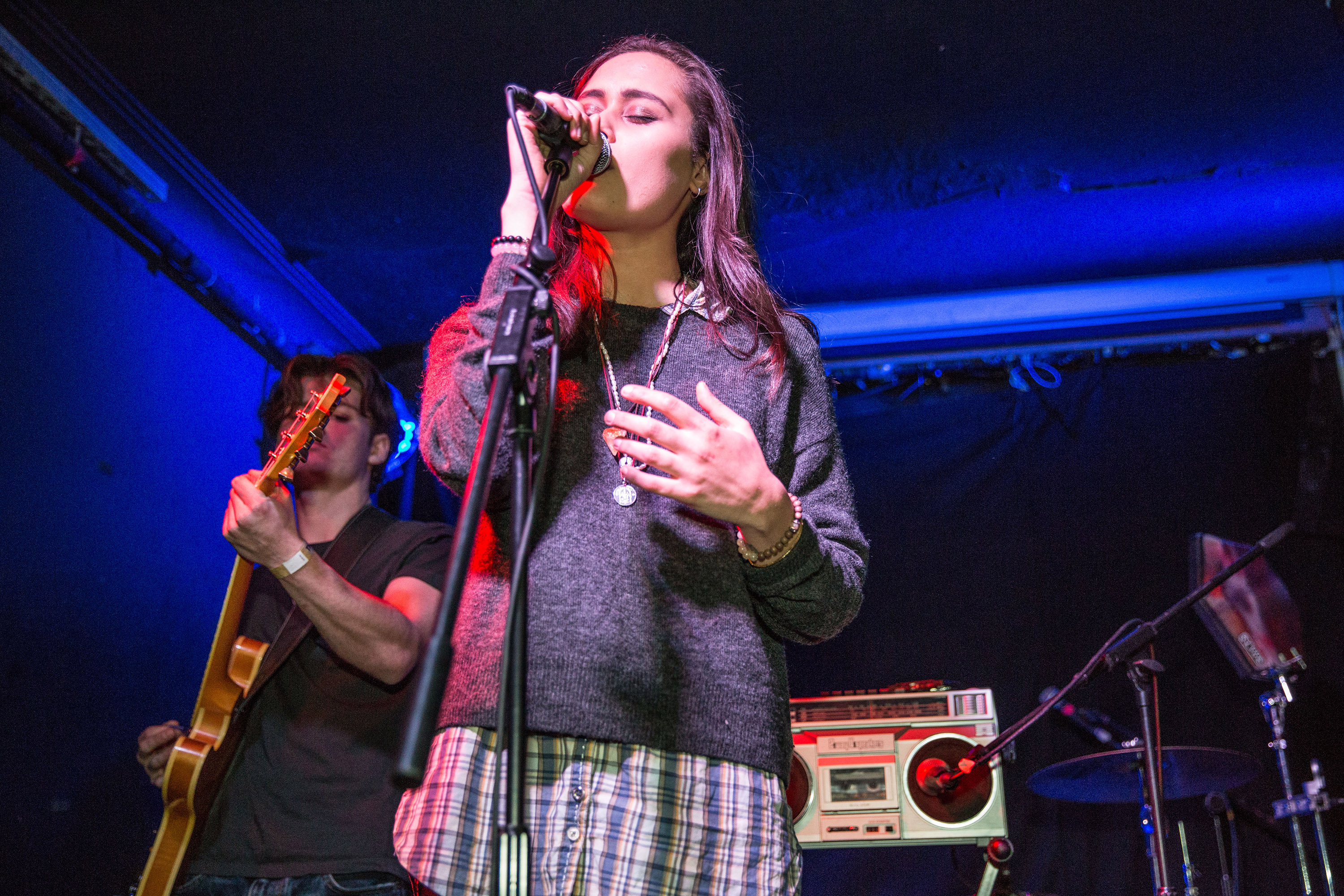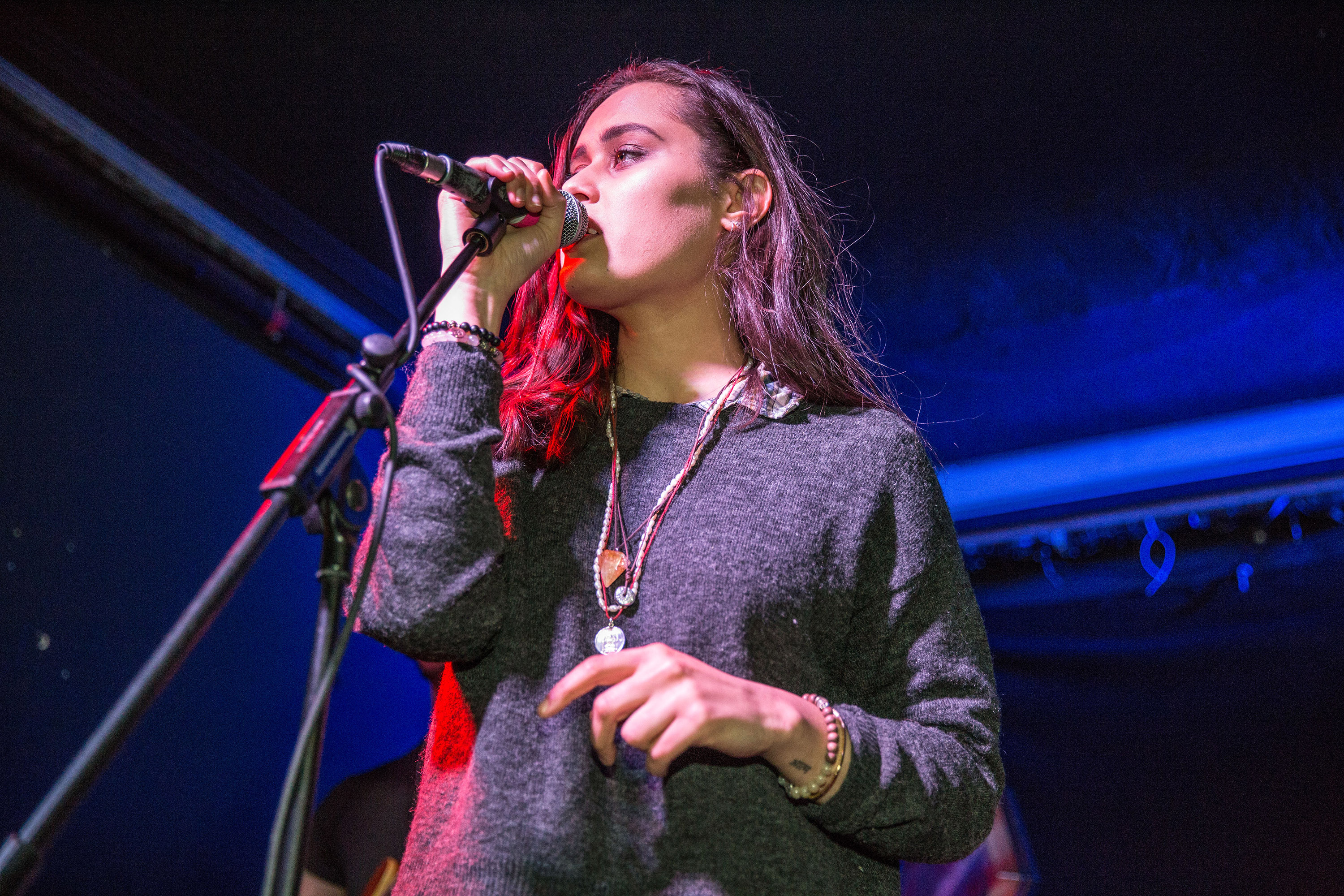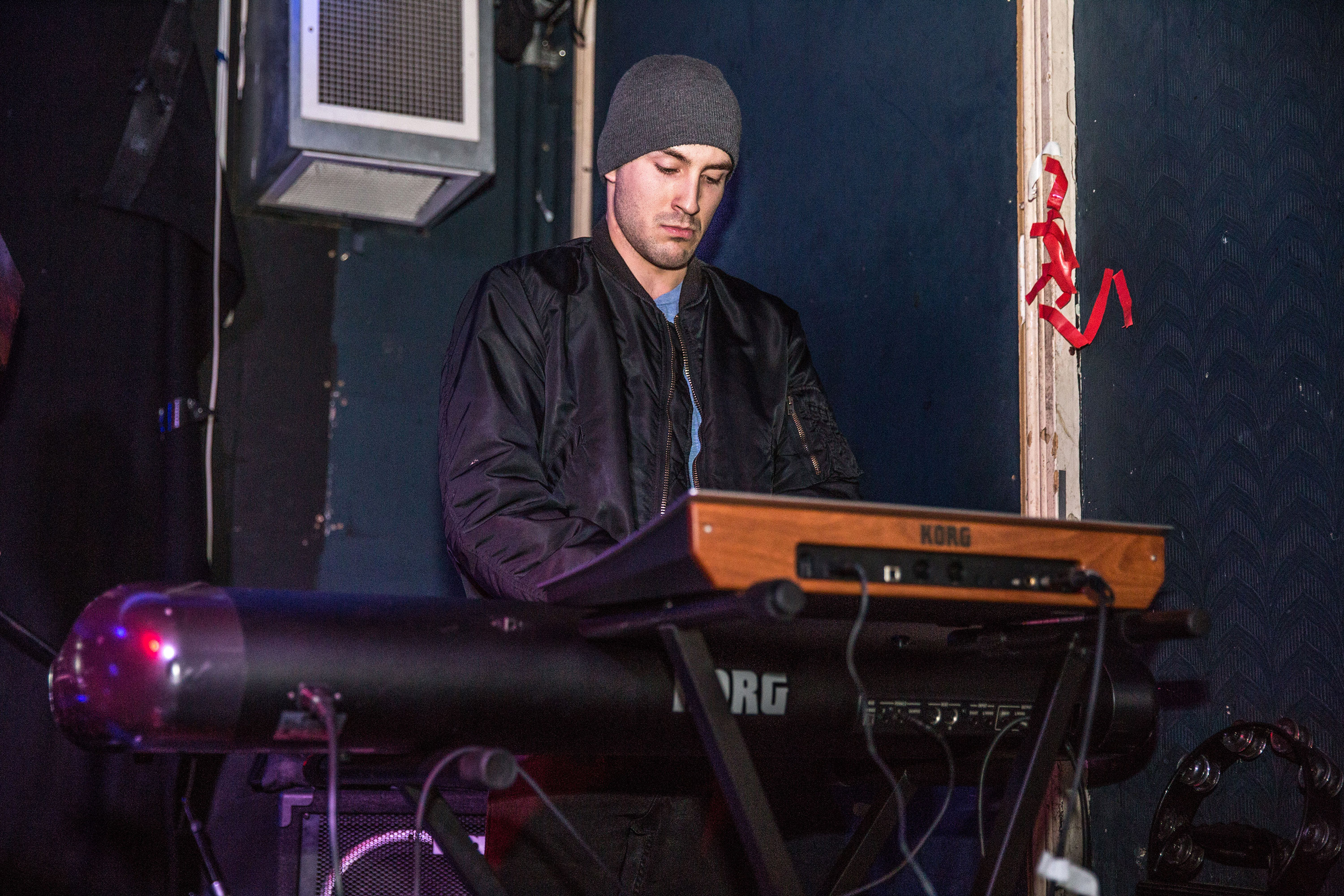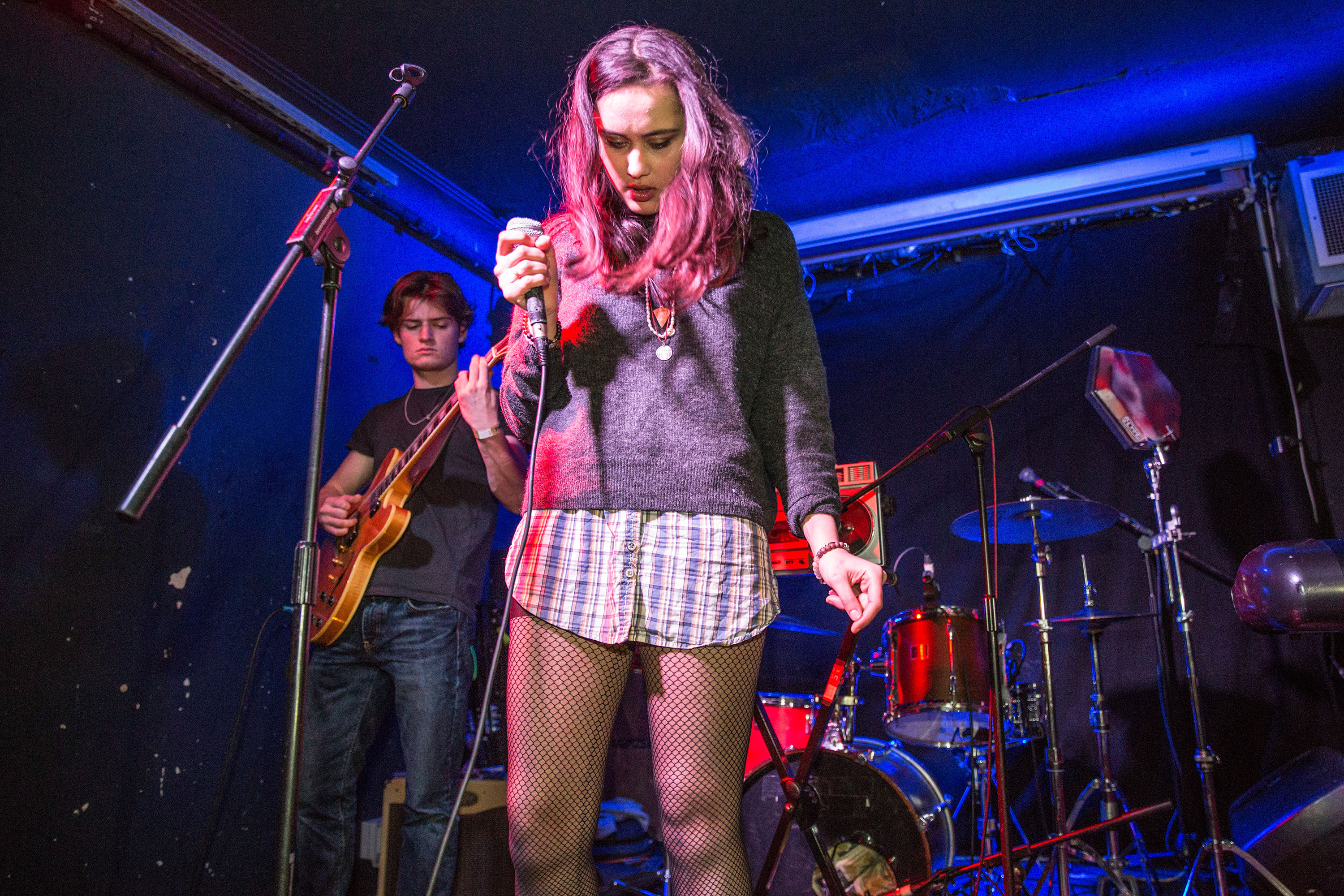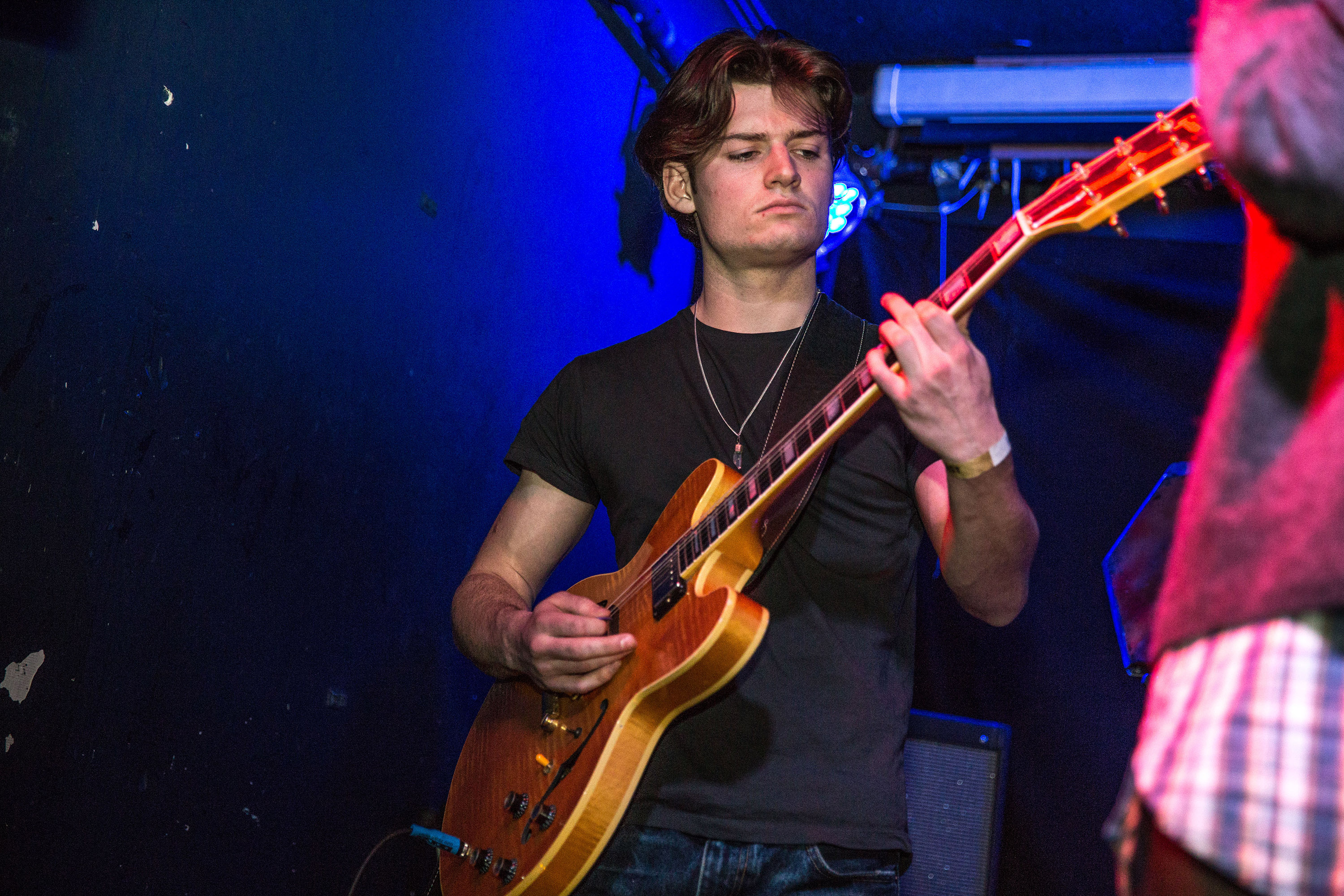 Fellow North West residents Her's - with misplaced apostrophe, as the pair are quick to remind The Old Blue Last repeatedly - bring another shift in sound, their 50s pop-nodding melodies delving occasionally in to country (think Whitney, or Kurt Vile gone rockabilly). And when they're not showing off the cardboard cut-out of Pierce Brosnan who accompanies them on stage, or collapsing in to a heap, frontman Stephen and bassist Audun are taking turns to yelp in to the microphone at a whim. To suggest they're from the school of Mac DeMarco would be an understatement.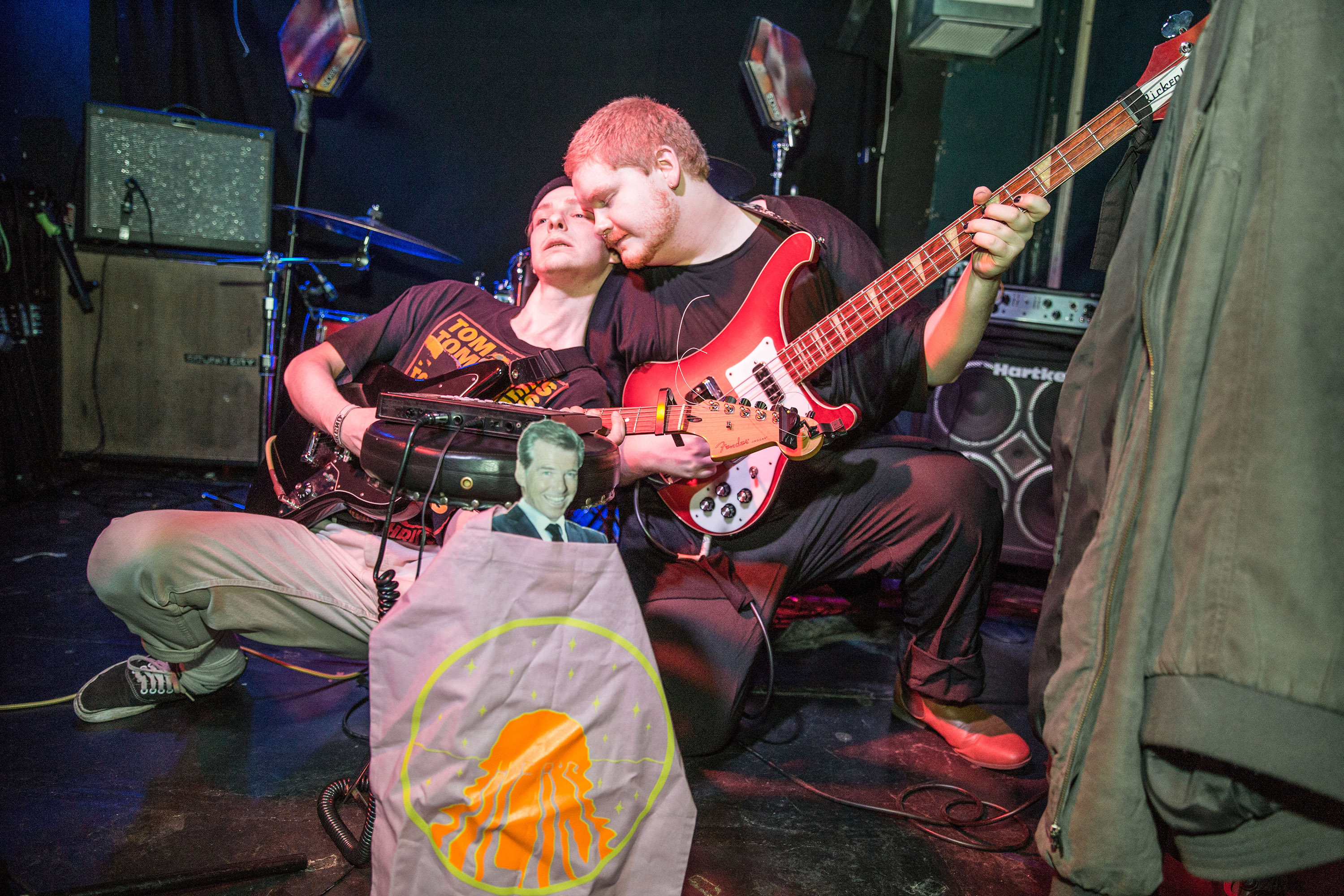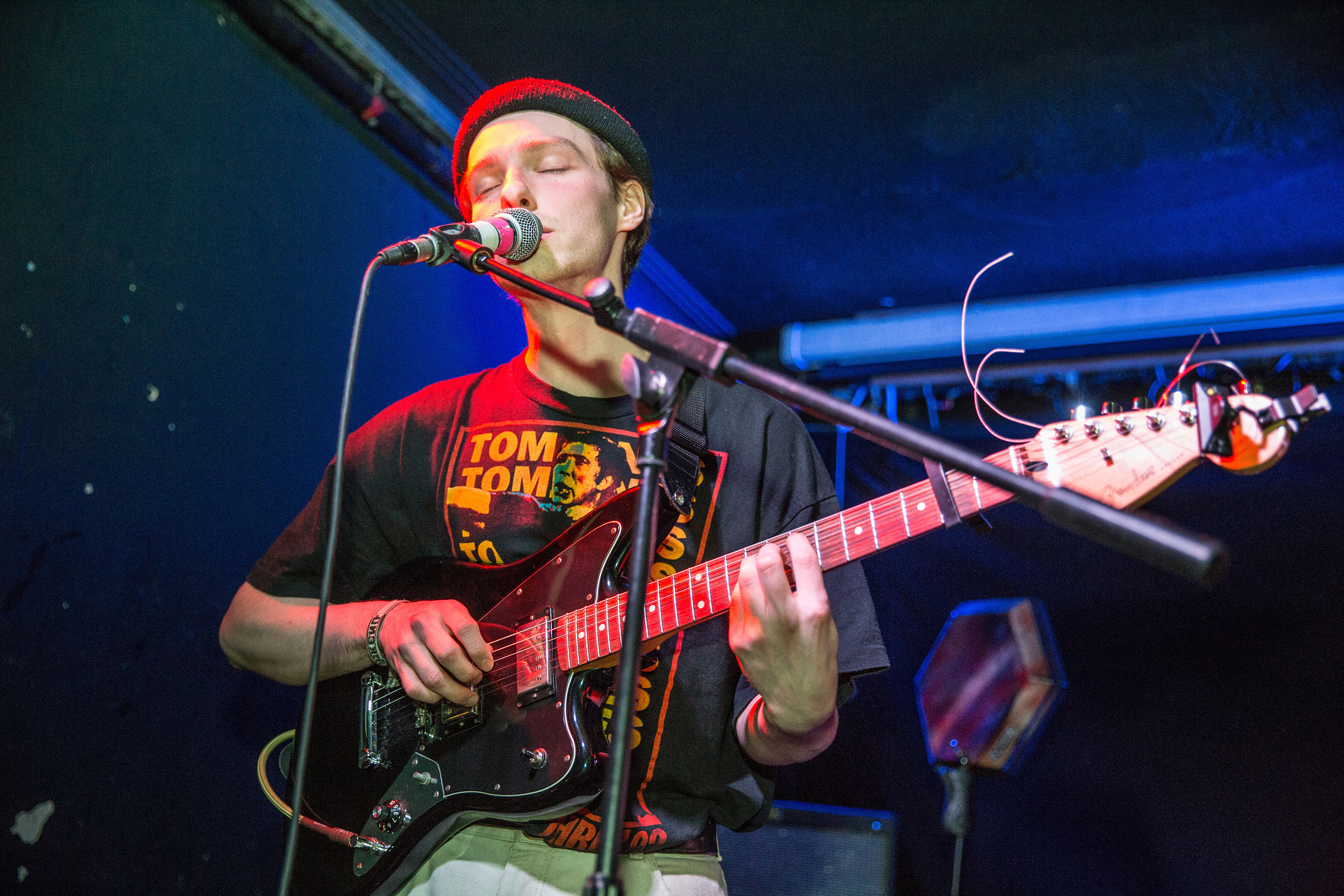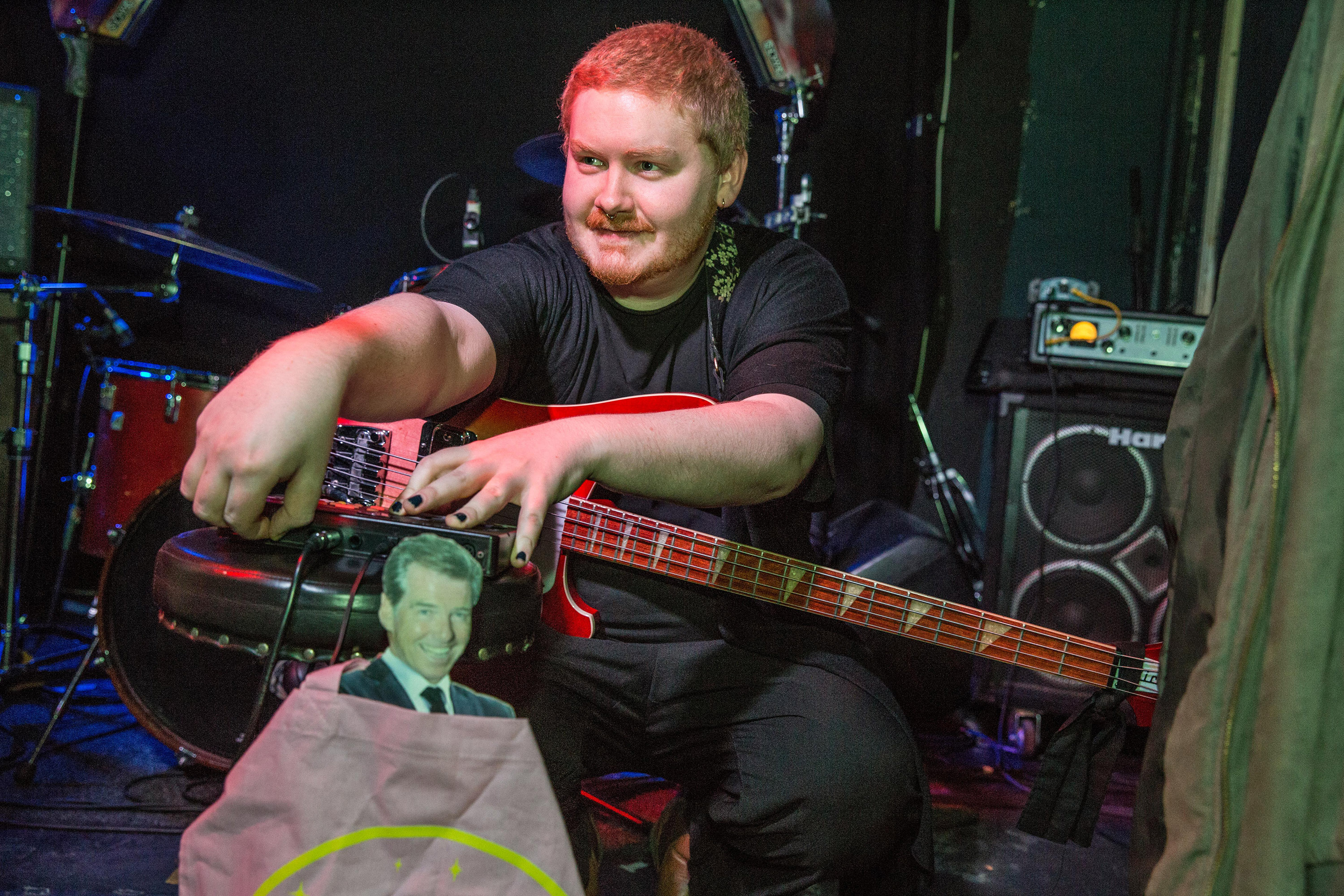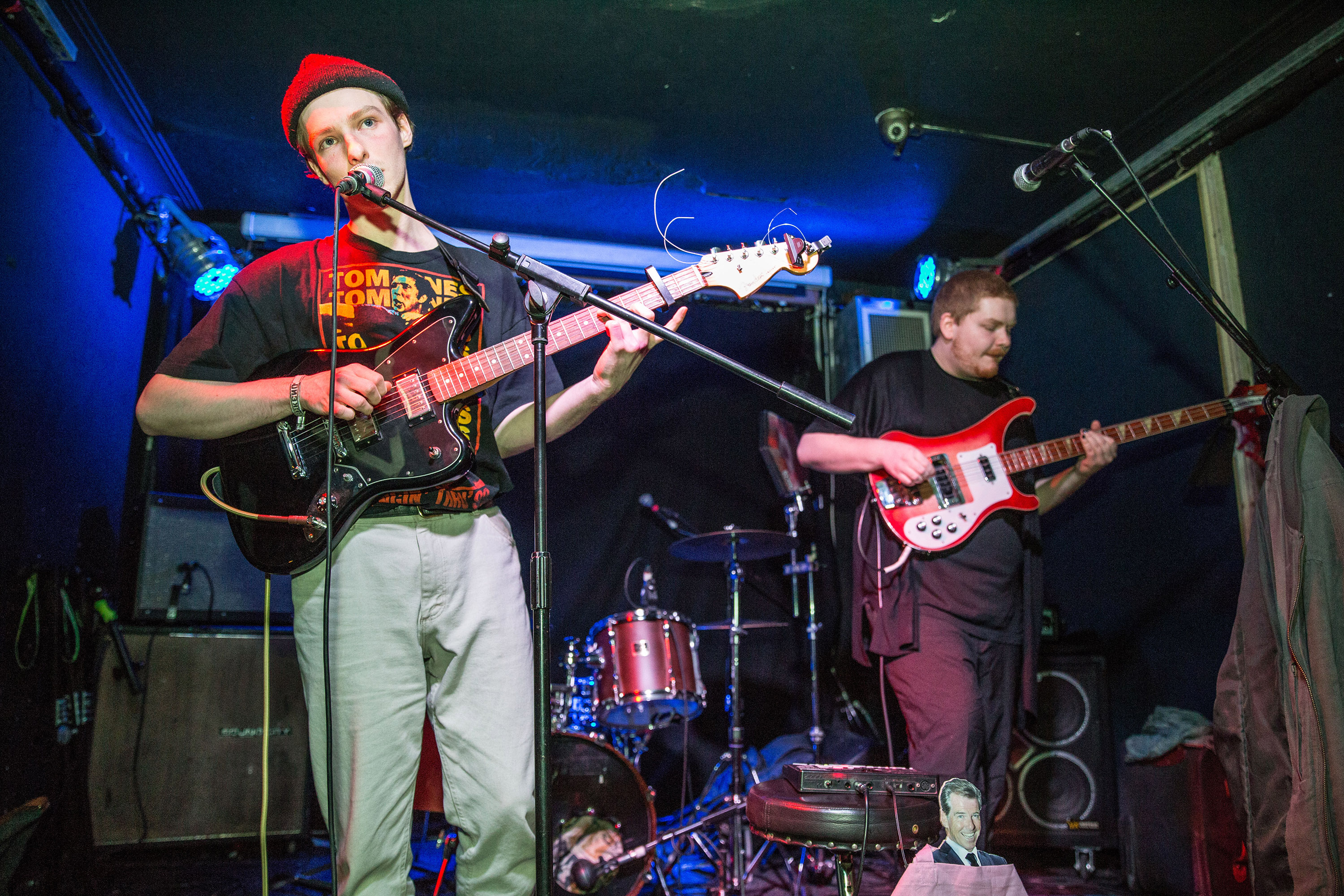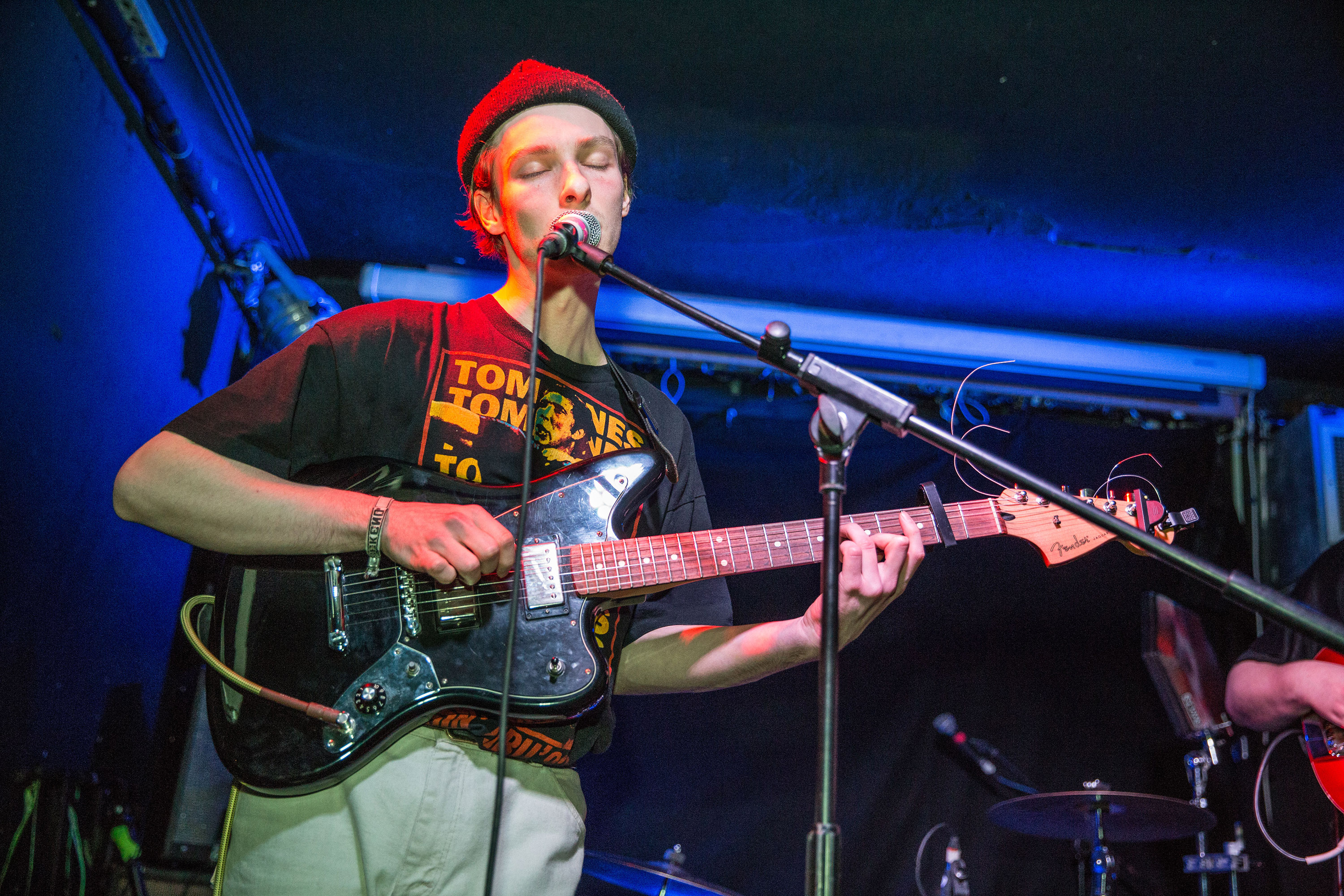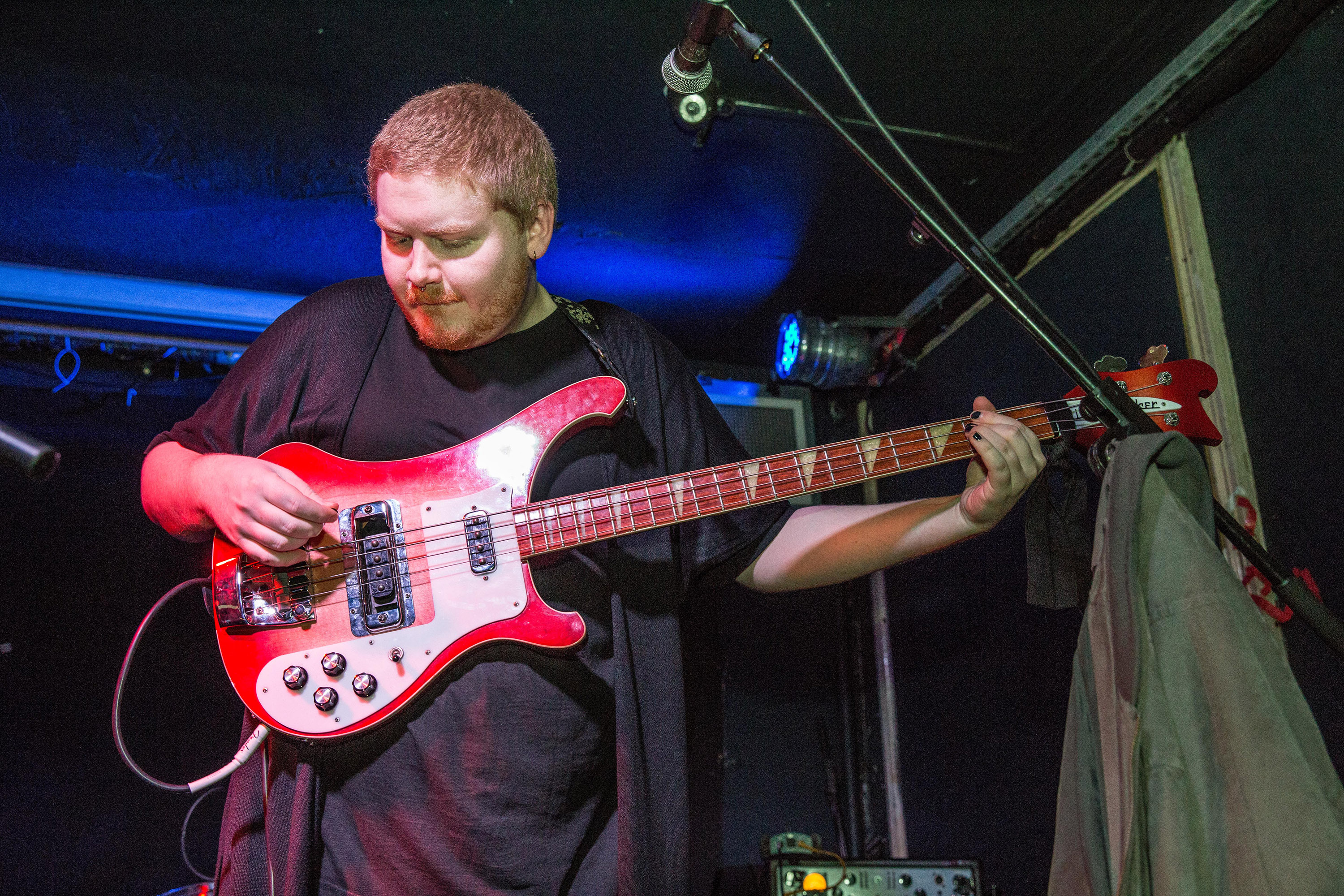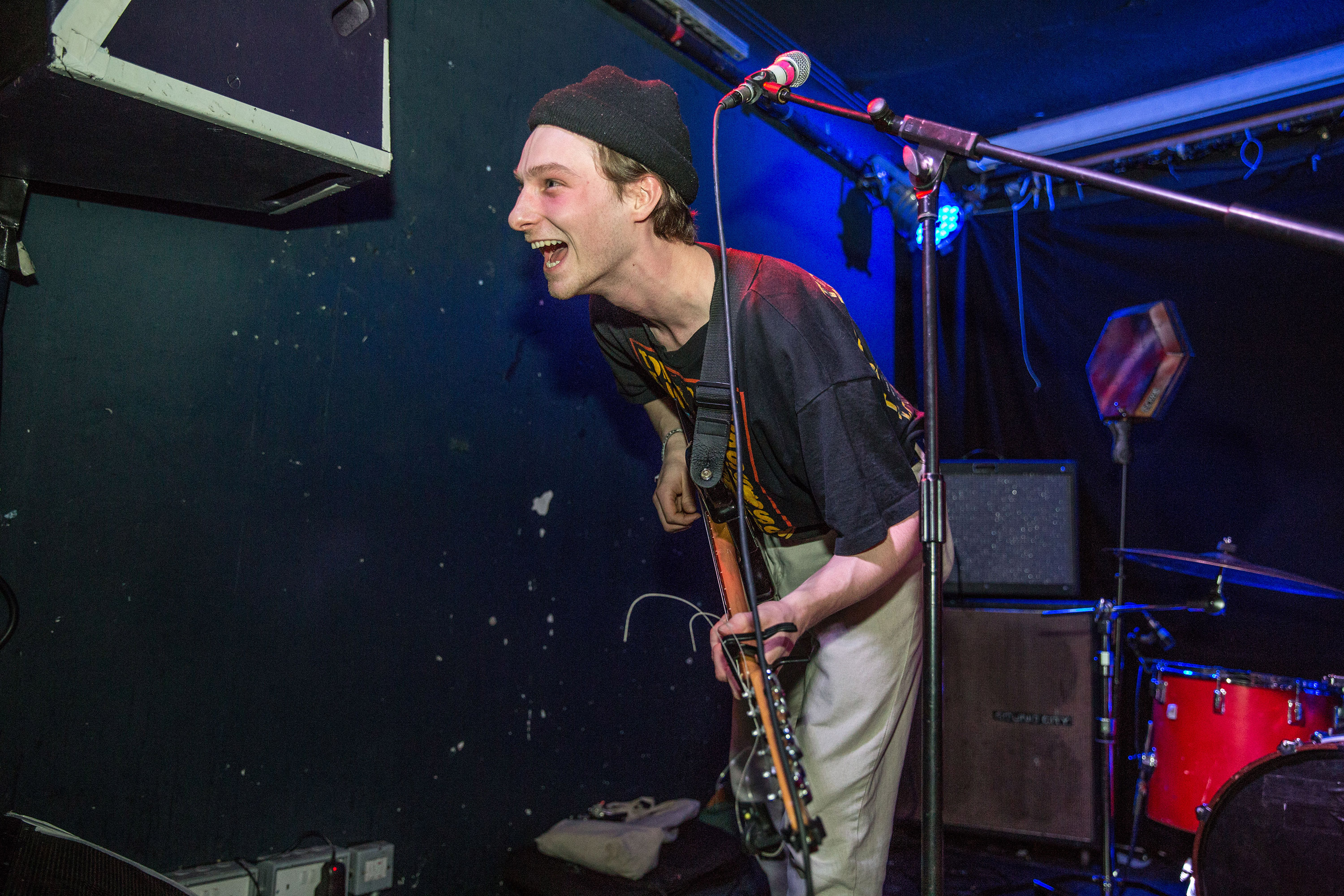 Finally, leather-clad Londoners Sweat take things down several notches in various ways, as leather-clad frontman Dante Traynor channels his inner Michael Hutchence (ask yer Mum), swaggering his way across the tiny stage as if it were Brixton Academy, bringing to mind both the glitter-sleaze of mid-00s cult act Pink Grease, and well, Matty Healy in a string vest. Who says the party can't start on a Tuesday in January?