Album Review
Cloud Nothings - Life Without Sound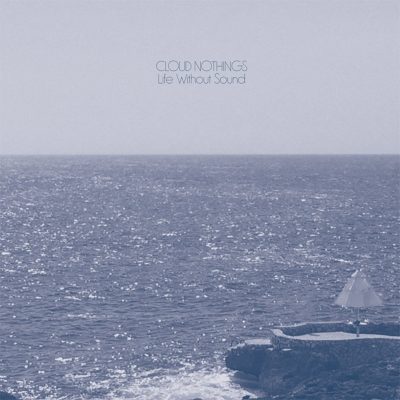 Far more considered than anything Dylan Baldi has put his name to before.
Label: Wichita Recordings
Released: 27th January 2017
Cloud Nothings have always been a band to relish in their DIY credentials. Third album 'Here and Nowhere Else' was a clattering, abrasive affair, drenched in lo-fi fuzz, and recorded whenever their heavy touring schedule allowed. It's for that reason its follow-up comes as somewhat of a surprise.
Written and pieced together over the course of a year, 'Life Without Sound' feels far more considered than anything Dylan Baldi has put his name to before. Ever a band with a penchant for melody, here it's more realised; the likes of 'Internal World' and 'Sight Unseen' flourishing as a result. As such, the band's trademark fuzz is reined in almost completely, the steady crackle that pervaded previous records replaced with (almost) polished production. It's a move that benefits the band for the most part.
Elsewhere, 'Darkened Rings' throbs with a post-punk intensity not dissimilar to Eagulls' debut, while final tracks 'Strange Year' and 'Realize My Fate' are a stark contrast to the poppy nature of earlier cuts, and close the record in a far more darker, more chaotic fashion than which it started.
Where Cloud Nothings' early records seemed racked with neuroses and post-teen angst, 'Life Without Sound' feels more confident, the songs themselves coming from a more positive position. "Saw what I'd done and who I'd been / I wasn't comfortable with me", Dylan admits on 'Things Are Right With You'. It's a bold admission but it comes from a better place, something that's evident not just in the track, but across 'Life Without Sound' as a whole.

Get your copy of the latest issue
More like this