Album Review
Ty Segall - Ty Segall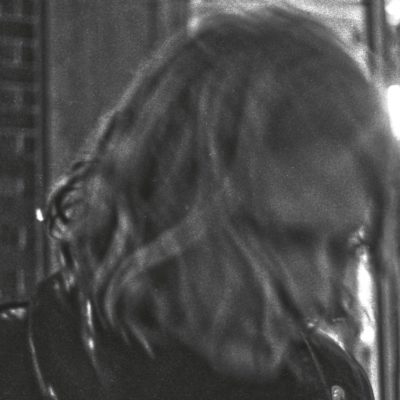 It really is a new year, new Ty Segall.
Label: Drag City
Released: 27th January 2017
With 2017 still in its infancy, huge swathes of people are still in that 'New Year, New Me' mode, and it's a snare that's caught even restless creator Ty Segall. On this ninth album, he's happy to show another side of himself, to poke his head up from under the surface of the fuzzy, hazy sludge he's been swimming so artfully in until now. To reinforce the point, just look at that title - 'Ty Segall'. The second self-titled album of his career, it really is a new year, new Ty Segall.
This stripped-back, honest approach exposes the inconsistencies and vulnerabilities of the man, while also bringing to the exterior the charisma and charm of a laissez-faire psych icon. Like an unpitched Seann William Scott movie, where the lovable-but-flawed main character wakes up with dreams of being the next John Lennon, but through a series of hapless and hilarious events end up just delivering the set of a lifetime in a sweaty basement with Thee Oh Sees, featuring close friend John Dwyer. He probably gets the girl. And a tattoo.
"Baby's gonna break a guitar" can be forgiven as the slightly thin opening line of riff-laden 'Break a Guitar', but Ty really pushes the envelope with the overly-literal "But my papers, they depend on tape, I stuck them to the wall. Yes the papers, they depend on tape, so they do not fall". On a song titled 'Papers' no less. Sure, some verses sound like they were written in the back of a taxi to the airport for a flight he forgot about, but in among his tales of adhesive necessity Ty still manages to thrash out the guitar jams he's best known for. The infectious feeling of someone having a fantastic time putting it together really does drip from every note. A quick change of inspiration sees Lennon dropped at the Greyhound stop and Iggy Pop roll into to town for the stoner-rock onslaught of ten minutes of 'Warm Hands (Freedom Returned)' and 'The Only One' as all knobs are twisted far into the other direction. The cutesy love-note of 'Orange Colour Queen' and 'Take Care (To Comb Your Hair)' (spoiler alert: it is honestly about going bald) keep up the easy-going atmosphere as the album gently winds out to a 13-second track of a guitar stab and, characteristically, a laugh.
Rather than an impeccably-presented monument, this album exists more as a peek into the notebooks and diaries of Ty Segall, with no filter, no bullshit and what seems at times almost like no editing. It can't really stand up to questioning; why did you make this choice, how did you take this direction – but it resonates with a certain pride in its inability to.
Ty Segall made a name (and a hell of a lot of noise) not playing by anyone's rules, and hell it seems like now he won't even play by his own. For a guy that last performed impossibly dense, chaotic psychedelia fronting a band called The Muggers while wearing a baby mask and calling himself Sloppo to still break this many rules after departing to a tender 70s-infused style is probably the greatest achievement contained within.

Get your copy of the latest issue
More like this