Reel love:
Alex Lahey gets cinematic in the video for 'Wes Anderson'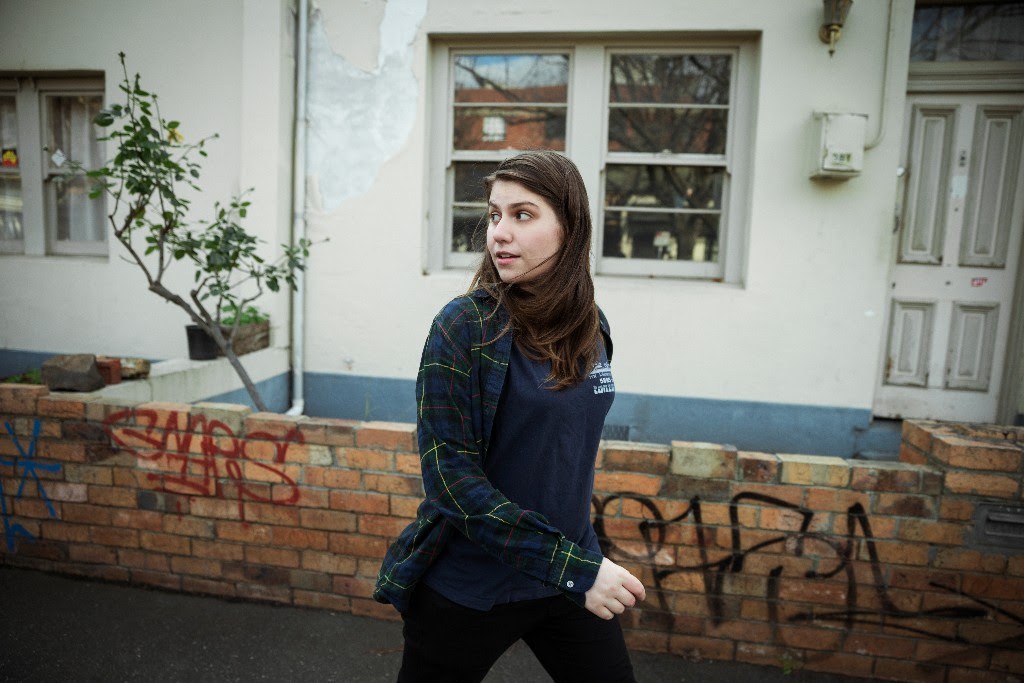 Yep, it's a clip that could have come straight from a movie by Wes himself.
Aussie Alex Lahey might have gone to 'B-Grade University', but she's still acing film studies.
She's got a new video for 'Wes Anderson', directed by Jam Nawaz, and you can't really have a clip to a song that namechecks one of the most visually recognisable directors of our time without giving a few nods here and there.
And so, we get a funny little love story between Alex and a plank of wood with googly eyes (because googly eyes!) as they go on picnics, have a coffee date, head to the record shop, take a spin on the lake and relax on the beach as the sun sets. Aww. It's all shot with the type of colour, wide-angle lenses and back-and-forth motions that Wes favours in his own movies, just making it all the sweeter.
Watch the video for 'Wes Anderson' below and check out our interview with Alex from last year here.