Zine queens:
Bleached have enlisted Hayley Williams, Hinds, Kate Nash and loads more for a new zine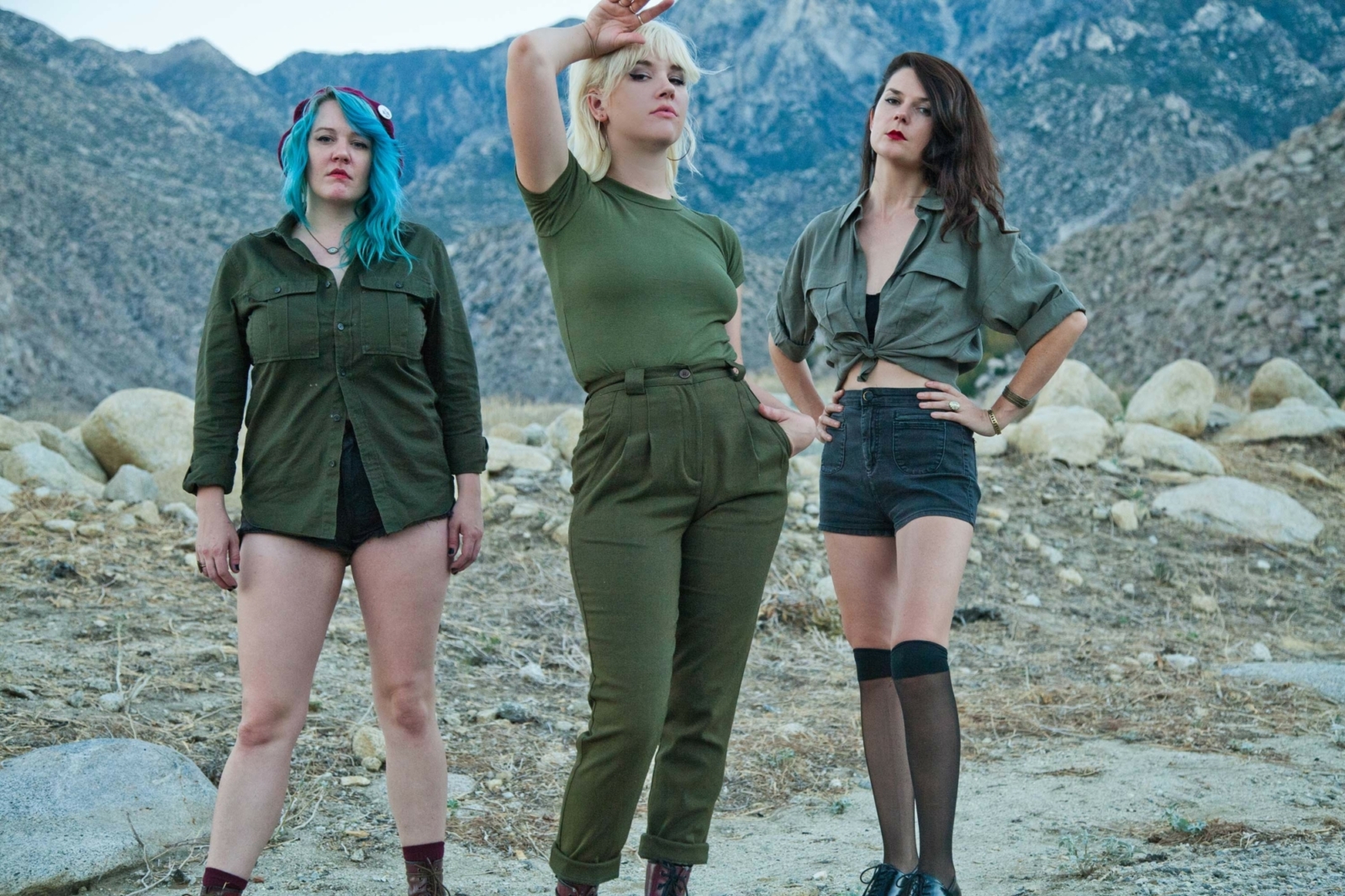 The zine will accompany the band's new EP 'Can You Deal?'
LA trio Bleached have unveiled details of forthcoming EP 'Can You Deal?' including plans for an accompanying 'zine featuring a frankly ridiculous list of collaborators.
Who are they? Well, how about Paramore's Hayley Williams, Hinds, Kate Nash, Lizzo, Tegan of Tegan and Sara, former Crystal Castles singer Alice Glass, Julien Baker and Bully's Alicia Bognanno. Aaaaand…. breathe.
Speaking about the record, singer Jennifer Clavin has a pretty brilliant and necessary summation of its themes: "Why is gender pointed out in nearly all coverage of our band? Labeling me as a woman in a band just puts me in a box, and doesn't allow everything else I am to be seen and heard," she recently said. "It's 2017, Can You Deal with women playing rock and roll yet?"
All proceeds from the 'zine will go to Planned Parenthood, while 'Can You Deal?' is released via Dead Oceans on March 3rd.
Listen to the title track below.