Roundhouse Rising 2017
Catholic Action: "We were told off for sound checking with a Pink Floyd song"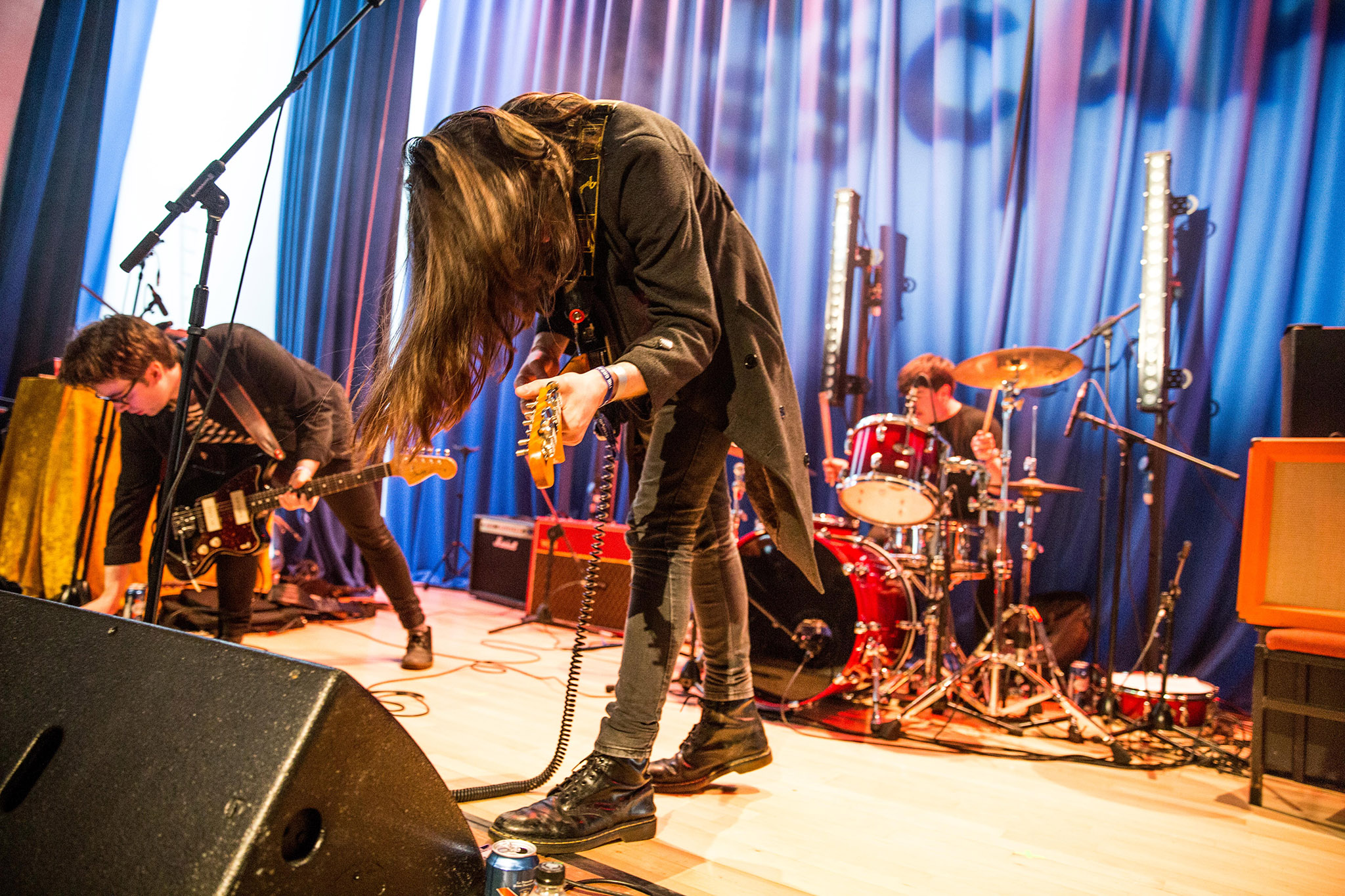 The Glasgow noiseniks look ahead to their Roundhouse Rising set.
After last year's shebang hosted stellar gigs from The Magic Gang, Inheaven and Black Honey among others, Roundhouse Rising returns once again, taking over the Camden venue for a week, beginning tomorrow.
There are live appearances from the likes of VANT, Little Simz and Tom Grennan alongside a series of sessions and talks aimed at helping young musicians on their way. We spoke to Glasgow noisy boys Catholic Action, who play tomorrow night (11th February) to find out their take on the illustrious venue.
What's new in the world of Catholic Action?
Well, we finished recording our album and we're pretty chuffed. We've grown up a lot. Also, we're going to play our first shows in the USA in March at SXSW. My bags are already packed. And, Ryan (Clark, drums) is going to get a commemorative 'L.U.V' tattoo (apparently).
The Roundhouse is a pretty legendary venue. Who would you have liked to have seen there in the past?
It definitely is. When we played the Roundhouse last year we were told off by the engineer for sound checking with a Pink Floyd song. Hmmm. Bowie, Soft Machine, Hawkwind... the list goes on. Did you know The Beatles actually recorded in there too?
What can people expect from your Roundhouse Rising set?
Well, a nice new out t-shirt and a smart haircut. My girlfriend took me shopping the other day. She didn't like my socks. We've also been holed up in our rehearsal space, writing album two. So, expect some (lots of) new (and improved) music.
WE'VE GOT A FAVOUR TO ASK
We're often asked about you, our readers. So we'd really appreciate it if you'd offer up a bit of information about you, and your music-loving habits by filling in our 2019 readers' survey.
Click here to reach the 2019 DIY readers' survey.
(Don't worry, none of what we're asking for is personally identifiable - and no questions are compulsory.)