Neu Pick:
Listen to Oliver Wilde's brilliant new album 'Post-Frenz Container Buzz'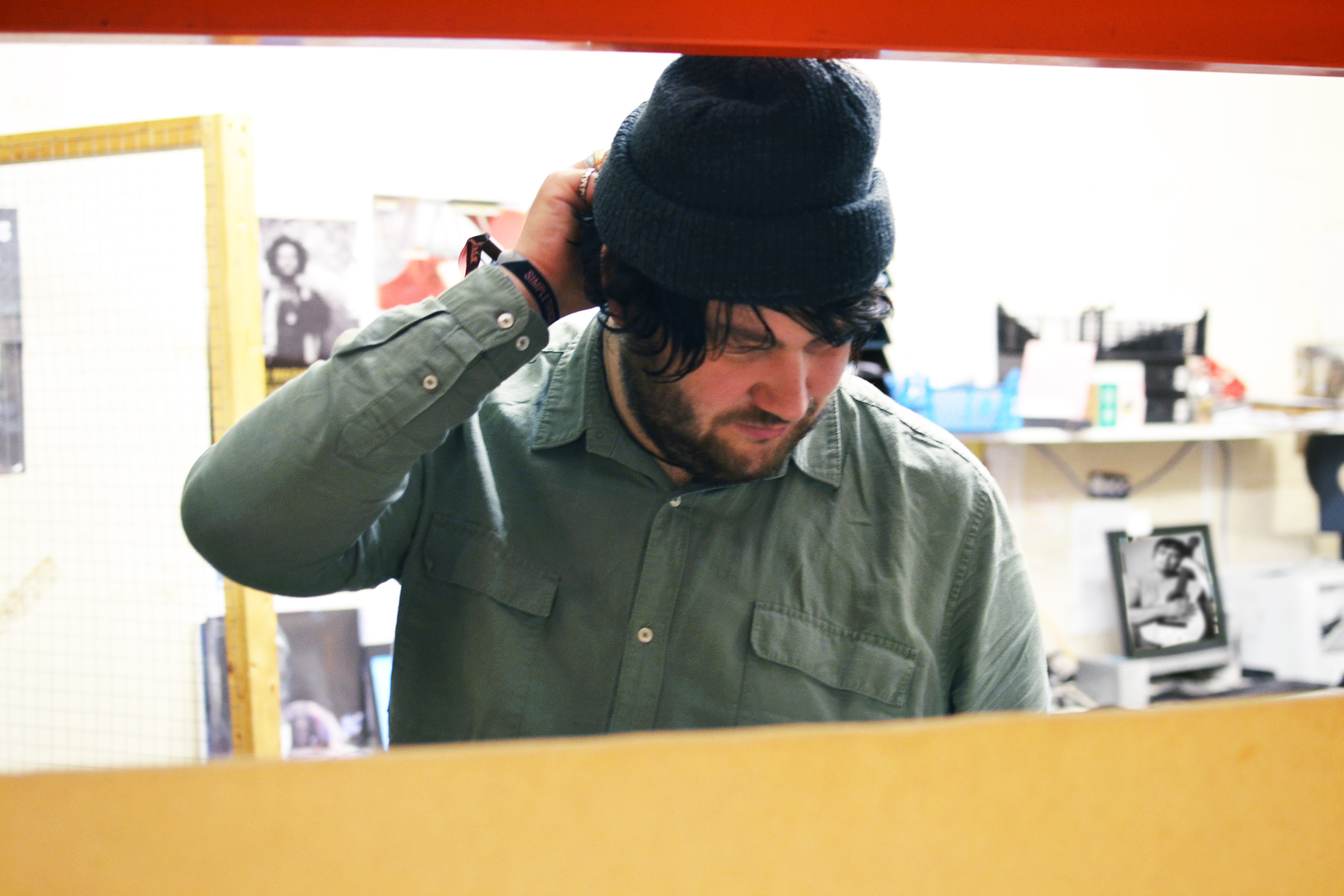 The album, released via Howling Owl on Friday, is streaming first on DIY.
Across his first two full-length records, Bristol's Oliver Wilde carved his own psychedelic world, becoming one of the country's most interesting, forward-thinking singer-songwriters in the process. He releases his third LP 'Post-Frenz Container Buzz' this Friday (17th February) via Howling Owl, and we have the first play on DIY in advance.
Preceded by hugely promising singles 'You're So Kool-Aid' and 'Good Kind Of Froze', 'Post-Frenz…' is Wilde's most all-encompassing record to date, and is a fascinating trip through a host of genres, structures and states of mind. Listen to the record in full below, and read a Q&A with Wilde about the album.
Album three! Does it feel like you have more freedom to explore different styles and methods of songwriting now you're a relatively established artist?
Not really sure how you can measure an 'established artist' in 2017, nothing has changed in my life what so ever. I think the only real difference between this record and the last bunch is I guess I know some people are going to be hearing it so I took more time to make it less self-centred, no one likes a fat moaning emo guy. I'm too afraid of change to actually do something radically different but I'm trying my best to evolve as an artist, it might just be a little slower than some of these bandwagon hoppers that abandon their following in pursuit of monetary gain or whatever, maybe I should exercise that freedom more. I'm pretty happy just doing it the way I do ha.
Did anything drastically different feed into this record than the other two?
I think I have been more inspired by other people, their stories and coming to terms with how ordinary I really am. I used to work in a nursing where I would talk to the residents drawing towards the end of their lives, there's a certain care-free caution to the wind attitude when they talk to you, they've got nothing to lose. In some cases a few of the residents would divulge some pretty intimate family details to me, it made me realise that I should probably use this opportunity in my privileged position of a releasing artist to let their stories have a chance to be heard as ultimately, they are more interesting than anything that's happened to me, it was a good experience for my perspective, which I lose every now again, we all need it in check from time to time to be honest. That's only one example but yeah I looked outwardly rather than inwardly for inspiration this time round for sure.
Did you have ambitions to create music in this way from the beginning, or has this more fully-formed process only been something you wanted to achieve recently?
More often than not, it starts with a fairly traditional skeletal form of a song, words and a melody, the songs exists that way in my head first, then I capture that energy and that emotion while it's fresh in my mind, then usually it's a case of playing dress up, I look through my unlabelled and messy treasure trove of paper notes and phone memos holding all my lines and sound ideas, I then just spend time trying on different shades and materials of sound until something beautiful emerges. My long-time collaborator and dear friend Connor Jones, dragged me from the well of confusion and depression to sculpt the character of this record, he played an integral part in bringing concepts into fruition, sometimes as vague as a sound from my mouth, together I think we made a pretty colourful and shiny twelve model fashion catwalk worth hearing. I like the sound of really old music like Artie Shaw and that kind of big band jazz sound from the late 40s/50s, electronic music like Autechre and Aphex Twin, Lofi stuff like Guided By Voices and super early Neutral Milk Hotel and noisy stuff like Lightening Bolt and the Boredoms, I like to believe I don't draw on anything directly but I have to assume subconsciously my music probably stands on a balance beam between everything I've ever listened to. I don't really think I have changed that balancing act since I began to make music, guess my sound evolves with my musical exploration like everyone else.
With a lot of your music coming from a psychedelic and out-of-this-world place, is it also important for you to give listeners an insight into you as a person?
I think it's something I've always identified with in the music and art I'm attracted to, it's the idea that we are all entitled to a point of view, through sound, language and many other art forms we have the privilege of being able to express that point of view and in some cases, exhibit ideas and concepts to people in ways they themselves maybe struggle to articulate, that's always been the case with me, Elliott Smith, Bright Eyes, Sparklehorse, Daniel Johnston etc, these people tell me how I feel, they provided me with the tools and understanding I needed to embark on my own search for inner peace and some comprehension and acceptance of this tragic black comedy of a world we inhabit. I'm just giving my point of view in a way that feels natural to me, I love language and the near infinite ways there are to say the same thing, exercising this idea is how poetry and lyricism exists, put this into a melody and an obnoxious pop hook later, you've got people hearing, relating and feeling relief from your point of view. Everything I ever do will be an insight into me as a person, I feel like a lot the questions I get asked can be answered in my music, that's where I hide all the pieces of myself for people to find. I'm fully aware that not everyone will relate to my experience and care what I have to say, that's why I make pop music, some people just like a tune with a bit crusher on it. Not sure If I answered any of those questions well or properly, sorry.