Album Review
Novella - Change of State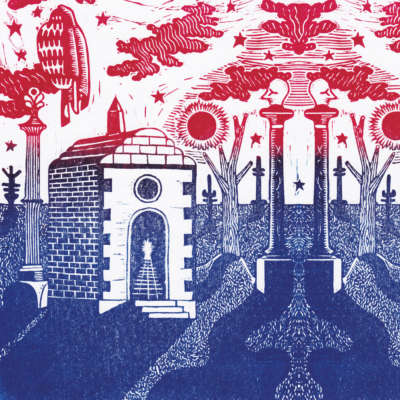 A deeply reflective album, both current and unmoored.
Label: Sinderlyn
Released: 17th February 2017
Novella's second record is a snapshot of the world seen through the window of their tour van. After the release of debut album 'Land' in 2015, the London four-piece toured extensively, watching their homeland change dramatically while they shuttled from country to country. 'Change of State' deals with mutations of thought and emotion, as well as physical transformation. A deeply reflective album, it's both current and unmoored. The record's political themes feel timely, but instrumentally the record could have come out at any time during the last decade.
On opener 'Does The Island Know', bass and percussion tumble together like the soundtrack to a Las Vegas heist movie. The song's momentum rolls into the title track, with its luxurious vocals and locomotive rhythm. 'Change of State' is a statement of intent, as the band declare their desire for freedom and take aim at people trying to control free thought.
While the lyrics deal with liberty, 'Change of State' was recorded on an 8-track in a home studio, and the band were careful to keep things simple to prevent time-consuming mistakes. In some cases, like on the hazy 'Side By Side', this has led the band to find beauty in simplicity. In others, it's backed them into a corner. 'Elements', 'A Thousand Feet' and 'Come In' feel like they are on the verge of something but haven't quite arrived. Novella's vocal harmonies and sun-drenched aesthetic work in their favour in many ways, and 'Change of State' is an introspective listen, but in this case the band's psych-pop could have used the space to run.