Album Review
VANT - Dumb Blood
4 Stars
On every single count, VANT have nailed it.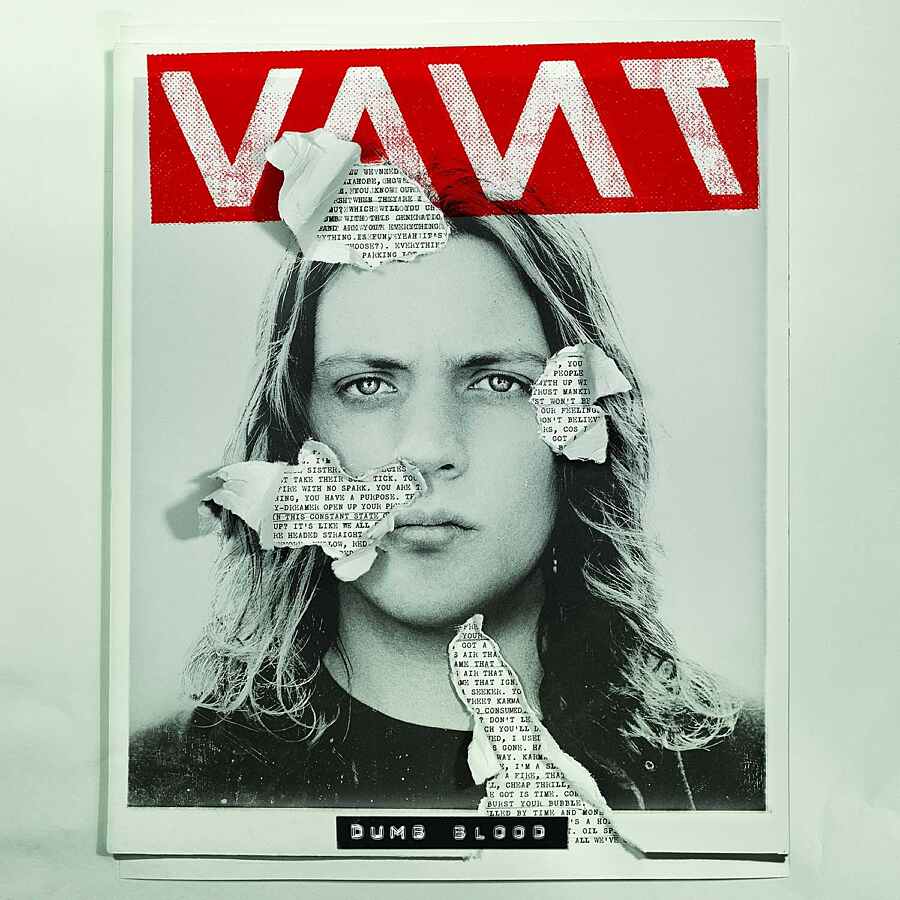 'Where are the political bands?', asks yer da, clutching a well-worn Billy Bragg LP / sporting a Rage Against the Machine t-shirt bought from HMV (delete as applicable).
Obviously what this wilfully ignorant parental unit should realise is that it's harder to find a new artist /not/ weaving their worldview through their art, directly or otherwise. Just take our February issue as case in point; whether it's cover stars Run The Jewels' balls-out call-outs, MUNA's deliberate pronoun omissions, or huge swathes of UK indie teaming up in aid of the current refugee crisis, any arguments that today's musicians have nothing to say are straight-up bullshit.
VANT's politics are smeared across the whole of 'Dumb Blood' - unsurprising really, given that the band's debut is essentially a 'best of', and as anyone who's born witness to the quartet's incendiary live show will attest, their musical ferocity is easily matched by a lyrical one. "The world's got a few problems…" frontman Mattie Vant sings on 'Fly-By Alien', his interplanetary protagonist making somewhat of an understatement. "That species is a waste of space."
But that's only half the story: it takes about a minute for vocals to kick in on opener 'The Answer' - a song referencing both wars in Afghanistan and Iraq and the one-sided nature of that so-called US-UK 'special relationship' - by which point the band's riff-tastic credentials have already been well-earned. There's the frantic punk smash of 'Parasite', the Nirvana-esque 'Lampoon', the explosive 'Parking Lot' - all tracks with various messages, all fantastic songs without contemplating a single lyric. Even on the more straight-to-the-point 'Put Down Your Gun' and 'I Don't Believe In God', melody is king. Pity the fool who's not humming the word "guns" repeatedly after a single listen.
None of that celebrated raw energy of VANT's live presence is lost, either. 'Peace and Love' may sound infinitely more 'grown up' than its IRL setting, but it's also more expansive. The false ending of 'Headed For The Sun', the quiet/loud dynamic of 'Are We Free', the appearance of what sounds suspiciously like an acoustic guitar on closer 'Time and Money'; 'Dumb Blood' is an ambitious record too - and best of all, on every single count, VANT have nailed it.