On the cover:
Circa Waves: DIY's March cover stars revealed!
The new issue also features Creeper, Laura Marling, Dirty Projectors and more.
Photos: Emma Swann
When Kieran Shudall wrote 'Wake Up', the opener to Circa Waves' new album 'Different Creatures', it marked a shift in the band's ambitions. Bassist Sam Rourke emailed Kieran simply with the word "riff!" - and a courtesy devil horn emoji, of course - and it began the band's journey from meek indie boys to snarling rock'n'rollers, a trip we follow in the new issue of DIY.
"This year I've said I'm just gonna throw myself in at the deep end and, whatever makes me feel uncomfortable, I'll just do it," Shudall told us, and this new attitude, free from the fear of consequences, is one that defines 'Different Creatures' and makes it one of the most unexpected yet welcome comebacks of the year so far.

Talking everything from working with Alan Moulder, one of the rock scene's most formidable desk wizards, to potentially penning songs for others in the future - "If Justin Bieber wanted to write a song maybe I'd give it a go, just so I could buy a speedboat!" - Shudall cuts a fearless figure leading up to 'Different Creatures', and one that could lead his band to the really, really big leagues.
"On the next record we could certainly be looked at as potential headliners," he states. "You have to be fucking massive to do Glastonbury, though. I don't know if we'll ever be as big as Adele." In the end, he settles for topping the Other Stage instead. "I feel like that's do-able," he smiles. "Maybe… I can dream. But why not, though? Why not aim for something mad like that? Four years ago, I was cleaning student houses and now I'm playing the main stage at Reading and Leeds. That's ridiculous, so why not think ridiculously?"
There's plenty more inside, of course. We chat to Creeper about their disappearing act and their fantastic upcoming debut 'Eternity, In Your Arms', while Laura Marling and Dirty Projectors return with a pair of albums that might be both of their best to date. Los Campesinos! talk us through ten years of the band with some of their most intricate and infamous lyrics, while Formation talk their debut album 'Look At The Powerful People' and how Beyoncé always seems to be just one small step ahead of them. Goddamnit, Bey.
The fun doesn't stop there, either. We rounded up The Magic Gang to chat to Felix White - the Maccabee and Yala! Records head honcho - about releasing the band's new EP as the label's first release. Tall Ships also talk us through their long-awaited second album 'Impressions' and some…slightly odd jobs they've been doing in the meantime, while Paramore's breakout LP 'Riot!' gets our Hall of Fame treatment.
Ludicrously exciting South Londoners Goat Girl head up this month's NEU section, and are joined by the smoky tones of newcomer Yellow Days and the glacial pop of Skott.
Then, there's all the usual news and reviews of every release worth its salt (and some that aren't). There's a whole tonne more in here too, but you'll have to pick up the mag this Friday to find out exactly what. Oooooh, etc.
The March 2017 issue of DIY is out from midday on Friday 24th February, available free via stockists across the UK, readable online, or if you'd rather have a copy posted to you in person, you can do so (or subscribe!) below.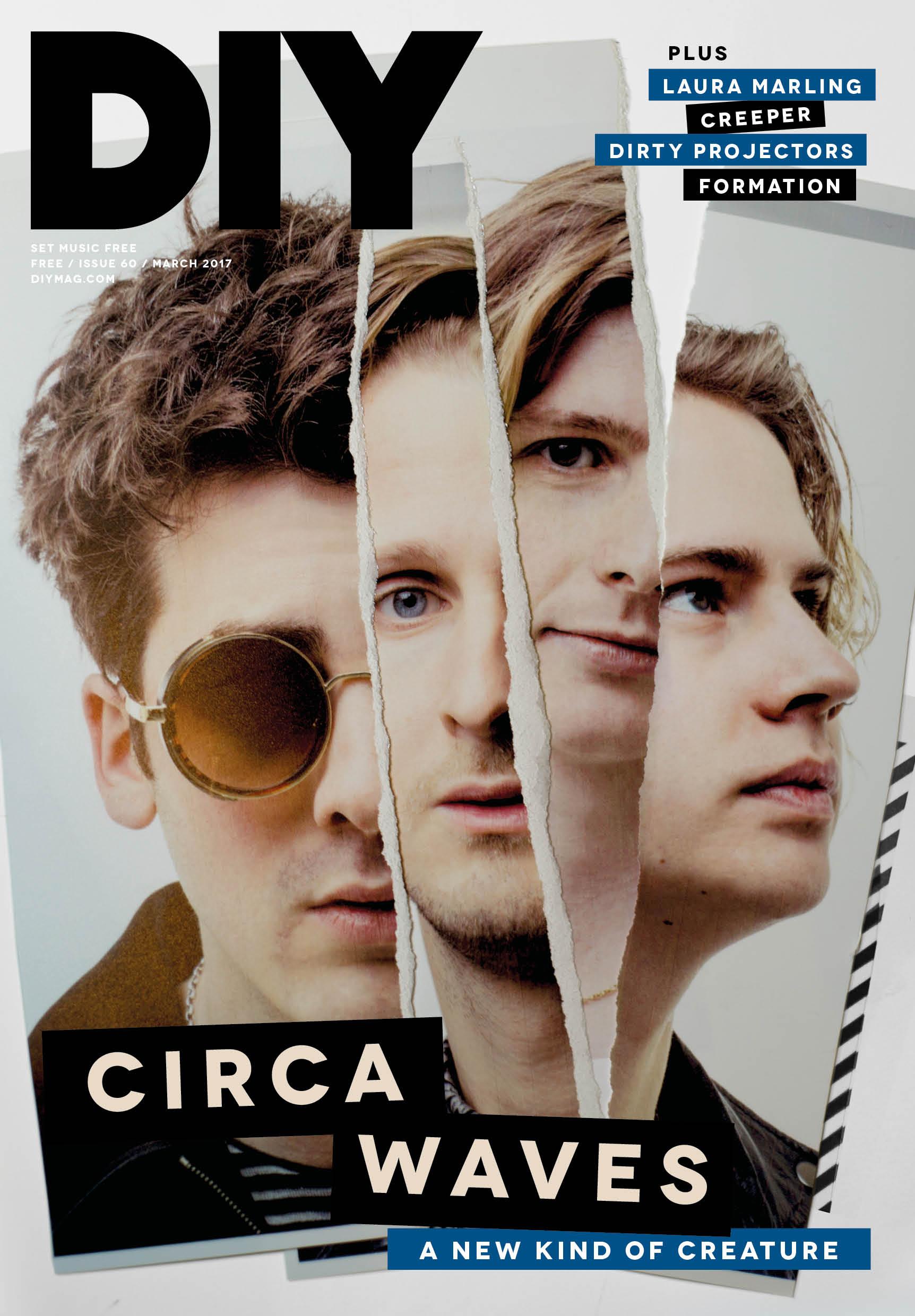 £7.00
Buy Now