Album Review
Summer Moon - With You Tonight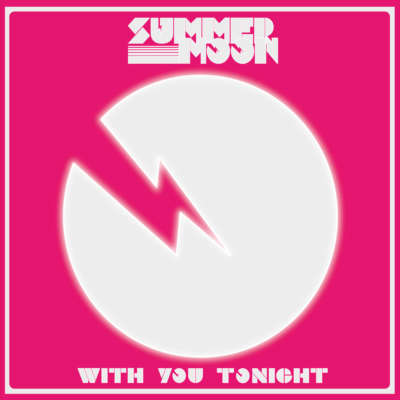 A record blessed with inspired guitar licks and sumptuous melodies.
Label: DTF Records
Released: 24th February 2017
Nikolai Fraiture may insist "I'm tired of this neighbourhood", but The Strokes bassist's debut with new outfit Summer Moon is truly a New York affair. Enlisting ex Jane's Addiction, Uh Her Her and Airborne Toxic Event members, 'With You Tonight' is a record blessed with inspired guitar licks, sumptuous melodies and a surprisingly accomplished vocal performance to boot.
The title track is a fantastic earworm of a number that sees Nikolai channel his inner David Byrne as he sings "I know where we can hide / right there with you tonight" over a fruity guitar-lead that recalls his day job's 'Machu Picchu'. Further highlights include the moody 'Class A' and 'Chemical Solution', which trade pop sensibilities for dark, reflective psychedelia.
There are a few duds thrown into the pack – closing pair 'Into The Sun' and 'Walk Out Music' offer little of interest and ensure the record goes out with something of a whimper – but there's enough on 'With You Tonight' to suggest Summer Moon might gather something of a cult following.
More like this