Album review
Vagabon - Infinite Worlds
4 Stars
A sharply-executed jumble of fuzz-wrapped postcards and remembered snapshots.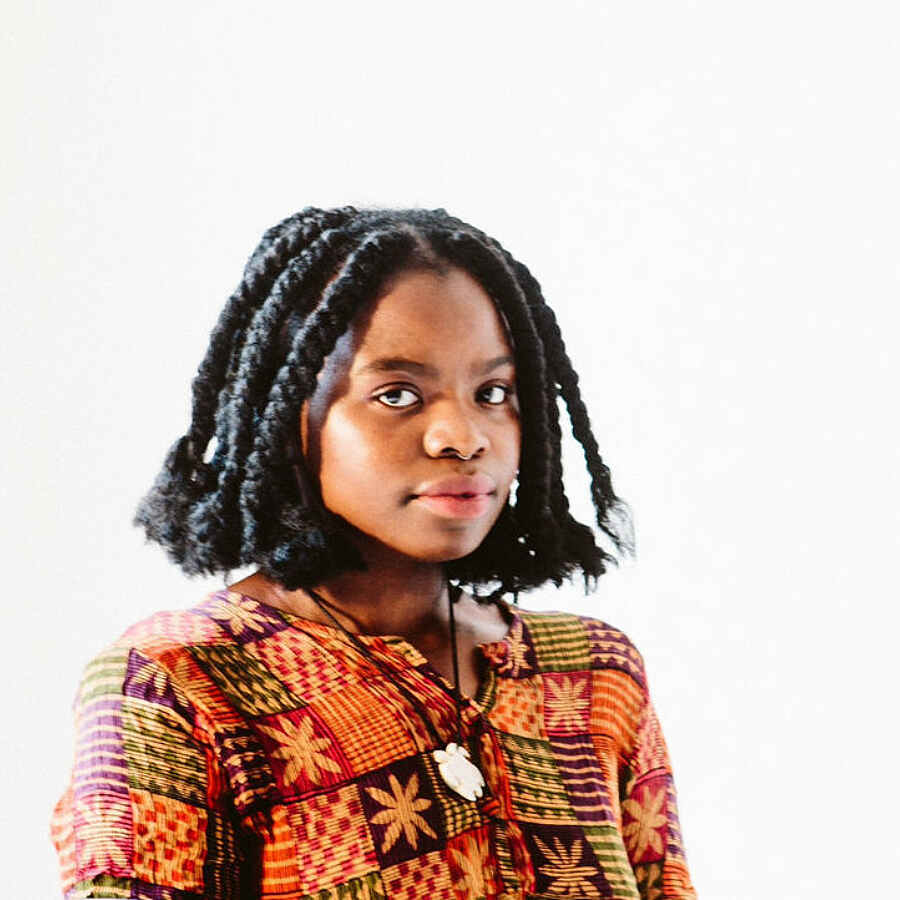 Growing up in Cameroon before moving to New York – where she hopped between Harlem, Yonkers, and studying engineering at CUNY – Lӕtitia Tamko's moniker is something a nod to her roving journey to now. As is Vagabon's debut; 'Infinite Worlds' is a jumble of fuzz-wrapped postcards and remembered snapshots. 'Mal à L'aise' muddles snatches of muttered French with skittering percussiveness and Clangers-synths, while 'Cold Apartment' shivers with tenacious drum-pounds, and the post-break-up welly of cruel hindsight.
'Infinite Worlds' frequently returns to the vague, blurry definitions of home and belonging; boarding white-knuckle flights to 'Minneapolis,' revisiting the well in the town where Tamko grew up, and articulating the invisible feeling of being a small fish floundering around a gigantic pond. It's also peppered with deft story-telling twists; a memory of Lӕtitia as a kid, barely managing to sit on an adult-sized bus seat, somehow turns into this confession instead; "I'm sorry I lost your cat, it's just that I was so damn mad."
A witty, succinct debut album, 'Infinite Worlds' builds hugely on the foundations of her sole EP 'Persian Gardens,' adding bite to what was then 'Sharks' (now the sharper-toothed debut album opener 'The Ember') and clout to 'Vermont II' (now the emotionally-fraught and more roughed-up standout 'Cold Apartment'). It's like a whistle-stop trip on New York's 7 train, rifling through hazy memories, and surprising turns of phrase as the stops speed by.