Watch:
Swet Shop Boys have a new video for 'Aaja (ft. Ali Sethi)'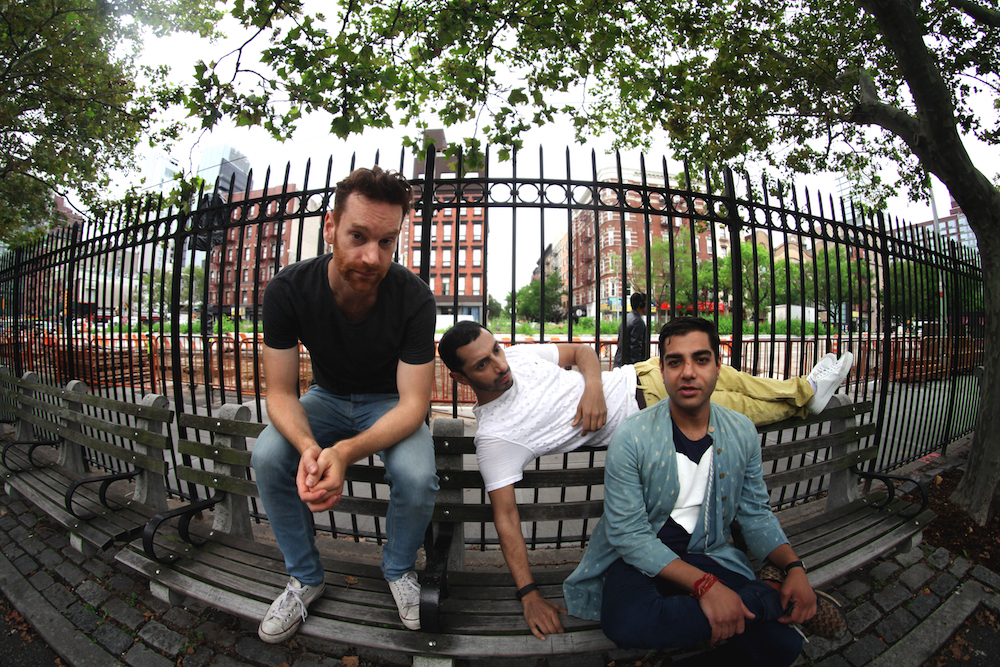 Shot around New York, the video follows a poster-paster as he accidentally falls in love.
Swet Shop Boys have a new video for 'Aaja' - one of the stand-out tracks from their ace album 'Cashmere'.
Filmed in several parts of New York, the viddy follows a poster-pasting teenager who inadvertently falls in love while advertising a Swet Shop Boys show around town. Along the way, he uses the poster to block out a Trump flyer, and it all ends up happily ever after, at the show itself. Nawh.
"In large part, 'Cashmere' was an album that eschewed Bollywood samples to look hundreds of years further back to Qawwali," explain Swet Shop Boys in a press release. "Qawwali is a Sufi devotional music popular in both Pakistan and India, fusing together Persian, Arabic, Turkish and Indian musical traditions. The lyrics often blur the line between spiritual and hedonistic, and thus Qawwali performances are typically spaces where one could mix sacred and profane sentiments with a gender and age-mixed audience. While we shot the video in August, our mission is even more important today: to respond to fear and divisiveness with defiant love."

"Directed by Sofian Khan, this homage to teenage love was shot in Flushing, Queens and Coney Island, Brooklyn - bridging the gap between our Indian and Pakistani communities the same way Qawwali has. Once we wrote the hook for 'Aaja' we knew we needed Pakistan's talented Ali Sethi to sing on it, helping us connect our diaspora dots while remaining true to the style of Qawwali.
We closed the song with a sample from Qandeel Baloch, the Pakistani social media star who was murdered by her brother in a so-called "honor killing" a few weeks after we made 'Aaja'. The video is dedicated to her and all others whose attempts to live and love freely have been met with hate."

Watch it below, and read the DIY interview with Swet Shop Boys here. Check out their upcoming tour date below.
APR
12 Webster Hall, NYC
15 Coachella Festival, Indio
22 Coachella Festival, Indio
JUN
01 Scala, London
02 Gretchen, Berlin
03 Primavera Festival, Barcelona
AUG
05 Osheaga Festival, Montreal