School's out:
The New Pornographers cause a riot in the video for 'High Ticket Attractions'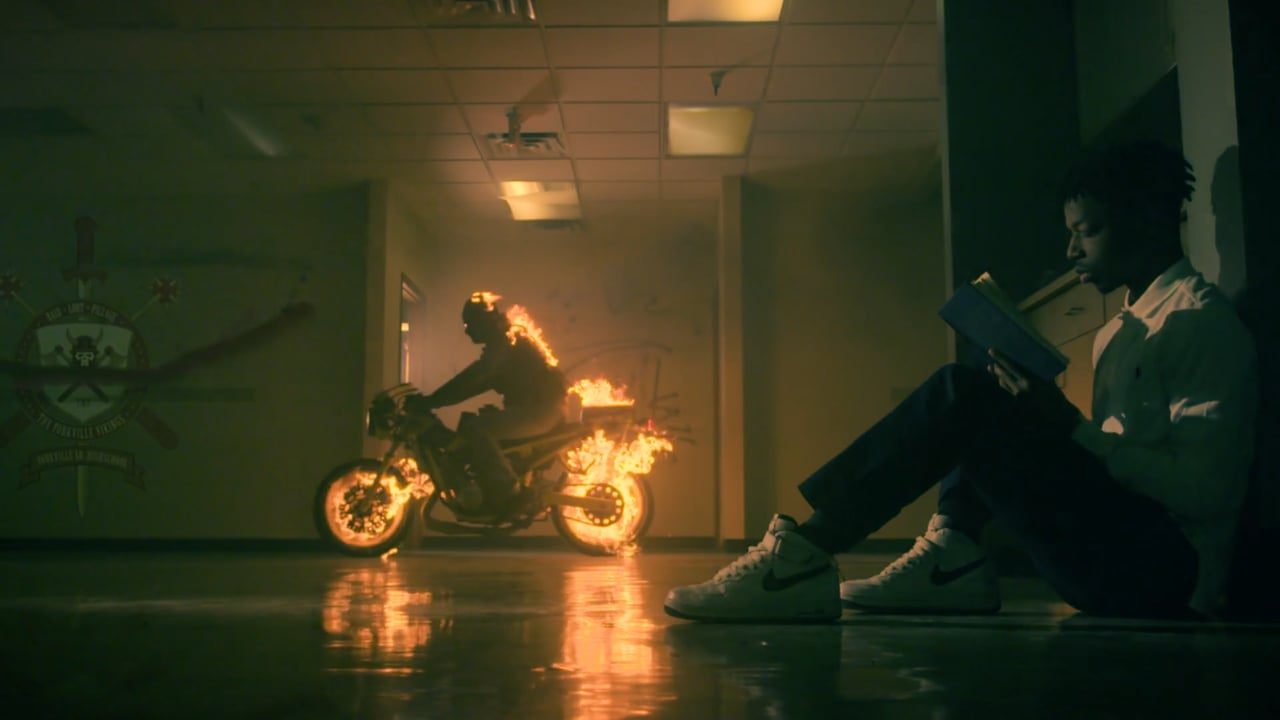 Flaming motorcyclists, an arsenal of weapons and oodles of vandalism. School's definitely out.
When Alice Cooper sang 'School's Out', do you think this is what he had in mind?
At the same time as announcing their upcoming album 'Whiteout Conditions', which according to founder A.C. Newman is the band's most "cohesive" record to date, The New Pornographers shared the audio for 'High Ticket Attractions', a high-energy number with power-pop elements.
But just because the record is apparently "cohesive", it doesn't mean you can't cause a little bit of mayhem in accompanying video. So director Dan Huiting has gone back to school, and instigates a full-blown riot within the walls.
There's weapons galore (swords, axes, scimitars), paint getting chucked everywhere, skateboarders and lab equipment flying left right and centre. Not even the girls casually smoking in the bathroom can get a bit of peace. Oh and then there's the guy on a flaming motorcycle who's clearly trying to imitate Ghost Rider. But there's one guy who sits quietly and just reads through the whole thing. That's admirable levels of concentration taking place right there.
Watch the video for 'High Ticket Attractions' below.