Watch:
Speech Debelle announces new album 'tantil before i breathe.' with 'Strange Ways' video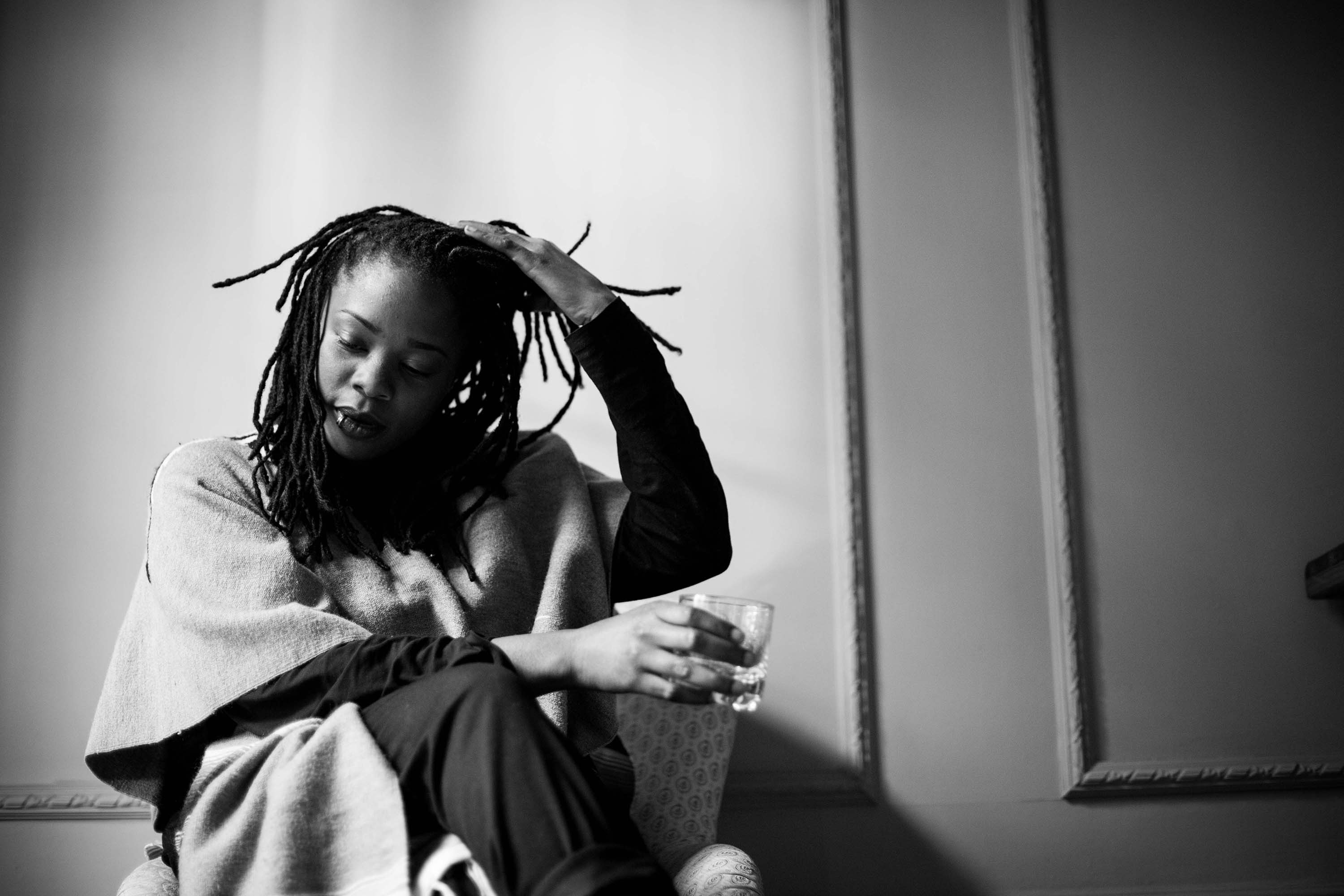 The new album is out this month(!), and she's off on a UK tour in May.
Mercury Prize-winning rapper Speech Debelle has announced her third album 'tantil before i breathe.' with a video for new track 'Strange Ways'.
The new record comes out on 17th March (that's only two bloody weeks away!), and the collage-led new clip is as fidgety as the track itself, a biting social commentary that fights with ever-changing emotions.
She's also, amazingly, releasing a new cookbook(!) along with the album, and explains: "I've been an open book since the beginning, it made sense to put that into something tangible. I've experienced so much in my career that I wanted to share some of the stories. These are the lessons I've learnt about the business and myself; the journey with the two has been parallel.
"The healing happens when we're ready. There'll be that one lover that'll show you what you need to show yourself. The conversation you've been waiting your whole life to have with your mother or father without even knowing it. That look in the mirror one day when you see yourself as beautiful. Your skin, bones and soul."
She's set to take 'tantil…' on tour around the UK in March. View the album's tracklisting, the new clip for 'Strange Ways' and the tour dates below. Pre-order the new album here.
01 Ode II September
02 Running
03 Strange Ways
04 Level
05 Fish Tea
06 Terms & Conditions
07 The Knowing
08 I Heard Pac
09 The Work
10 No War No Peace
MAY
23 Bristol, Fleece
24 London, Oslo
25 Norwich, Arts Centre
26 Leeds, Hi Fi
27 Edinburgh, Voodoo Rooms