Album Review
Temples - Volcano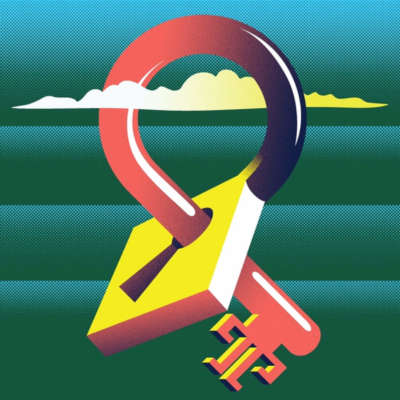 If Temples needed to prove that they were more than talented revivalists, then 'Volcano' should silence the doubters.
Label: Heavenly
Released: 3rd March 2017
When psych pop four-piece Temples first came to attention at the tail end of 2012 with superlative debut single 'Shelter Song', it was as though the perfectly-coiffed quartet had been beamed down from the glam-indebted recent past to bring all the best bits of the 60s and 70s back to er… Kettering. Like a perfect storm of analogue-produced Pink Floyd-isms, 'Nuggets'-delving psych nerdery and T.Rex sparkle (not least in frontman James Bagshaw – a living, breathing Marc Bolan incarnate), the band's home-crafted sonic wizardry found a quick home among musos and vintage-delvers alike and catapulted the group onto the main stage quicker than you could say '13th Floor Elevators'.
But if the incredible speed of Temples' ascent to the top (from birth to Noel Gallagher tip-off in less than a year) showed a band clearly overspilling with musical nouse, then second album 'Volcano' shows how much more they can do with the added benefit of time.
Where debut 'Sun Structures' painted the portrait of a band out of step with the modern world, crafting tracks in such obvious homage to their influences they could easily be lost relics from among them, 'Volcano' shows a group able to take these reference points and craft them in their own image.
While the twinkling keys of opener and lead single 'Certainty' are effervescent in their space-age sparkle, they're underpinned by the kind of crunchy, cranky bass line that gives the song an unexpected toughness. '(I Want To Be Your) Mirror', meanwhile, starts off like ye olde flute-toting soundtrack to Blackadder II before rushing headlong into a kaleidoscopic synth jam, while 'Oh The Saviour' is a weird mass of acoustic guitars and Kinks-esque tongue-twisting wordplay.
Elsewhere, the contemplative, spacious atmospherics of 'How Would You Like To Go?' (a musing on death) are unlike anything else the band have penned to date, while the relentless pulse of rhythm section-led, mid-album highlight 'Open Air' is as straight up a banger as a band with a studio full of vintage synths can restrain themselves to. By the album's closing, we're in full-on brilliantly strange territory: 'Mystery Of Pop' is like a rousing Russian drinking song, by way of Mike Oldfield's 80's classic 'Moonlight Shadow'. Which is as great as that sounds.
If Temples needed to prove that they were more than talented revivalists, then 'Volcano' should silence the doubters. Sure, you're unlikely to find a Stormzy sample buried within its midst, but Temples' second statement shows that innovation and notable progress can still sound classic.