Have You Heard?
King Nun - Hung Around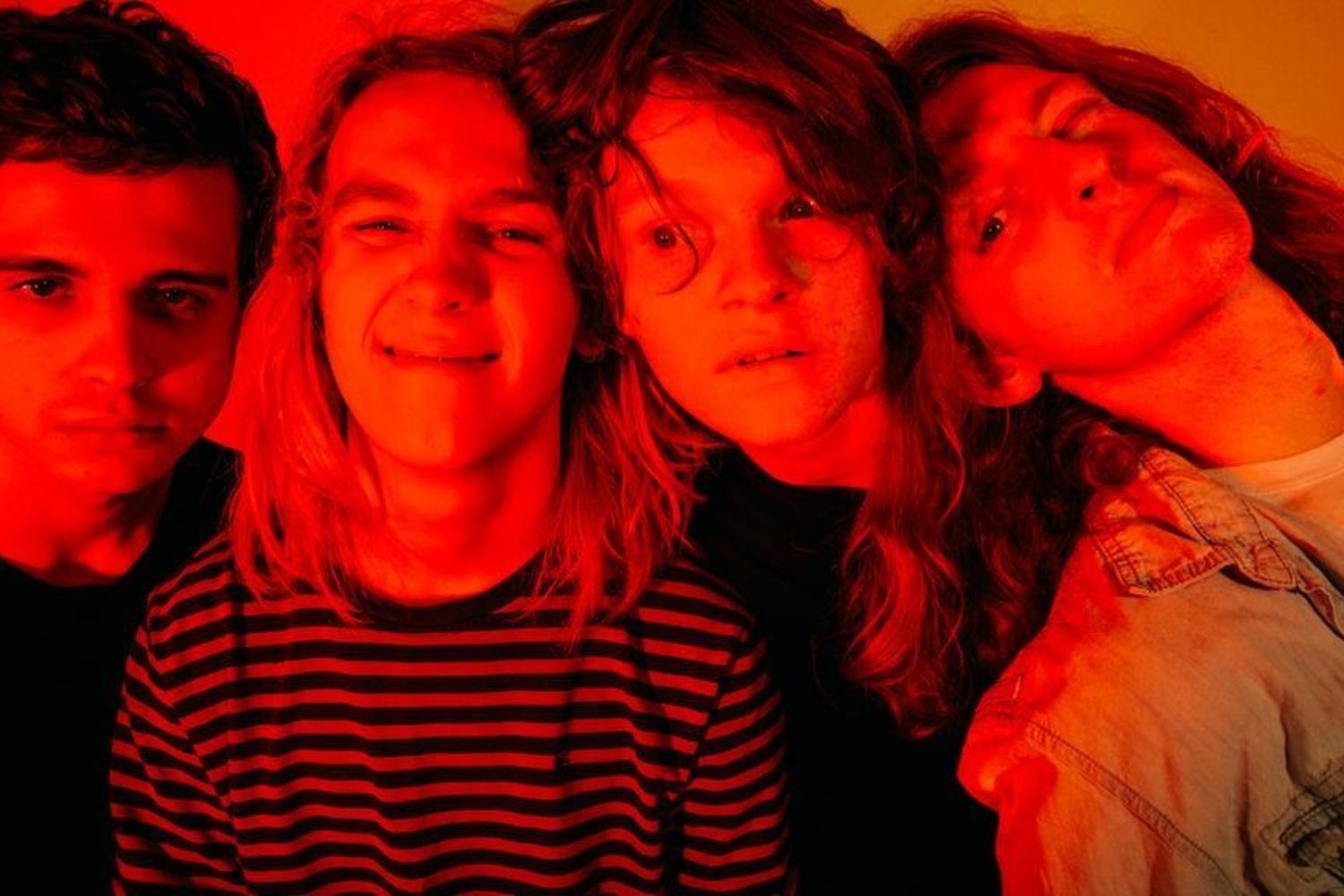 King Nun's 'Hung Around' is a punchy, prowling example of a band beating to their own drum.
When Londoners King Nun served up debut AA 'Tulip'/ 'Speakerface' last year, it was pretty clear the quartet were onto something pretty damn special: full of cocky guitar riffs and howling vocals, it marked them out as a band overflowing with personality and well as undeniable tunes.
Now they're back with round two and, thankfully, it doesn't dispel the theory. Hammering in on grizzled, uncompromising guitar and drum stabs, it opens somewhere between 'Back In Black' and something out of Jack White's wet dreams. Then we get a big ol' melodic chorus a la Dirty Hit label mates Superfood before the two combine in a glorious union for the kind of stupidly confident guitar solo that's frankly ridiculous for a band not yet out of their teens. All that, plus singer Theo (like all the greats, he doesn't offer up a surname) has the kind of frantic, wild-eyed vocal that suggests at any point he could rob a bank, punch you in the face or pull down his pants.
They'll be on the Dirty Hit tour throughout late March and April. Which is exciting.
King Nun will play Live at Leeds (29th April) and The Great Escape (18th - 20th May), where DIY is an official media partner. Tickets are on sale now. Visit diymag.com/presents for more information.

Get your copy of the latest issue