Watch:
Watch Daft Punk appear in The Weeknd's 'I Feel It Coming' video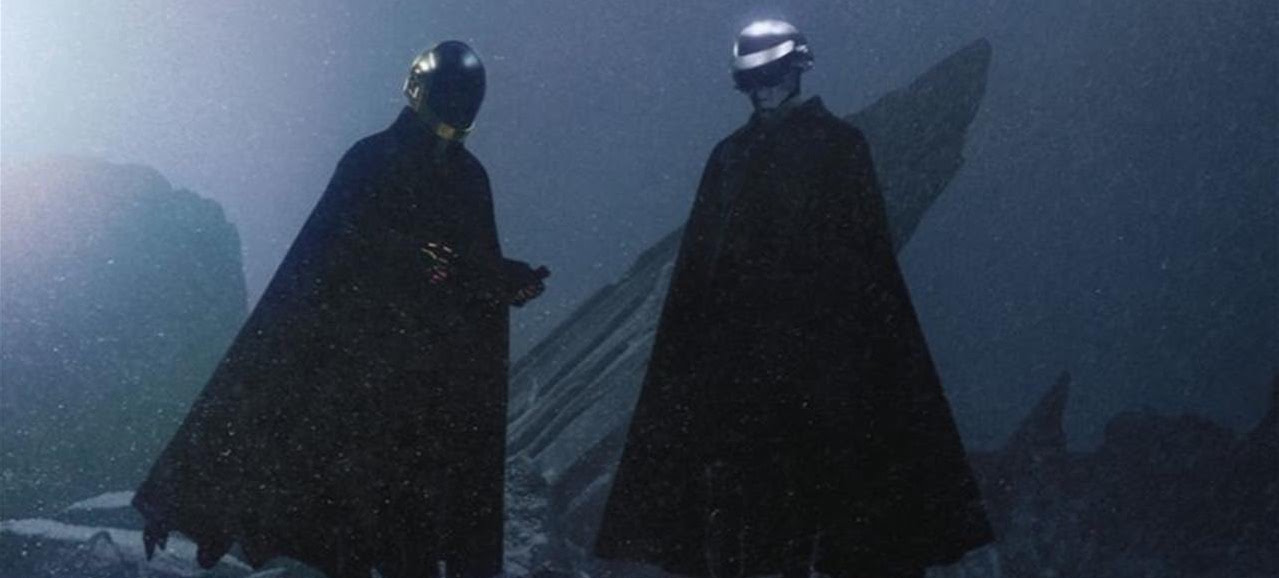 The new best pals are teaming up again.
Daft Punk and The Weeknd are bffs now. Fresh from collaborating on the latter's single 'Starboy' (he's a motherfucking starboy, if you don't remember) and performing together at the Grammys, the French robots pop up in Abel Tesfaye's new video for the pair's link-up single 'I Feel It Coming'.
Appearing as some kind of techno Voldemorts in capes in the snow right at the end of the new video, the clip is as dramatic as we've come to expect from The Weeknd. After all, he did bless us last year with his single FAAALSE AALLAAAAAAHHMMMMM!
Almost all of the internet is still speculating that Daft Punk are set to announce a tour for later this year, following up their Alive tours from 1997 and 2007. It'd be a shame to ruin that nice little pattern, wouldn't it, lads?
Watch the new video for 'I Feel It Coming' below.