Make it rain:
You can only hear White Denim's new song if it's raining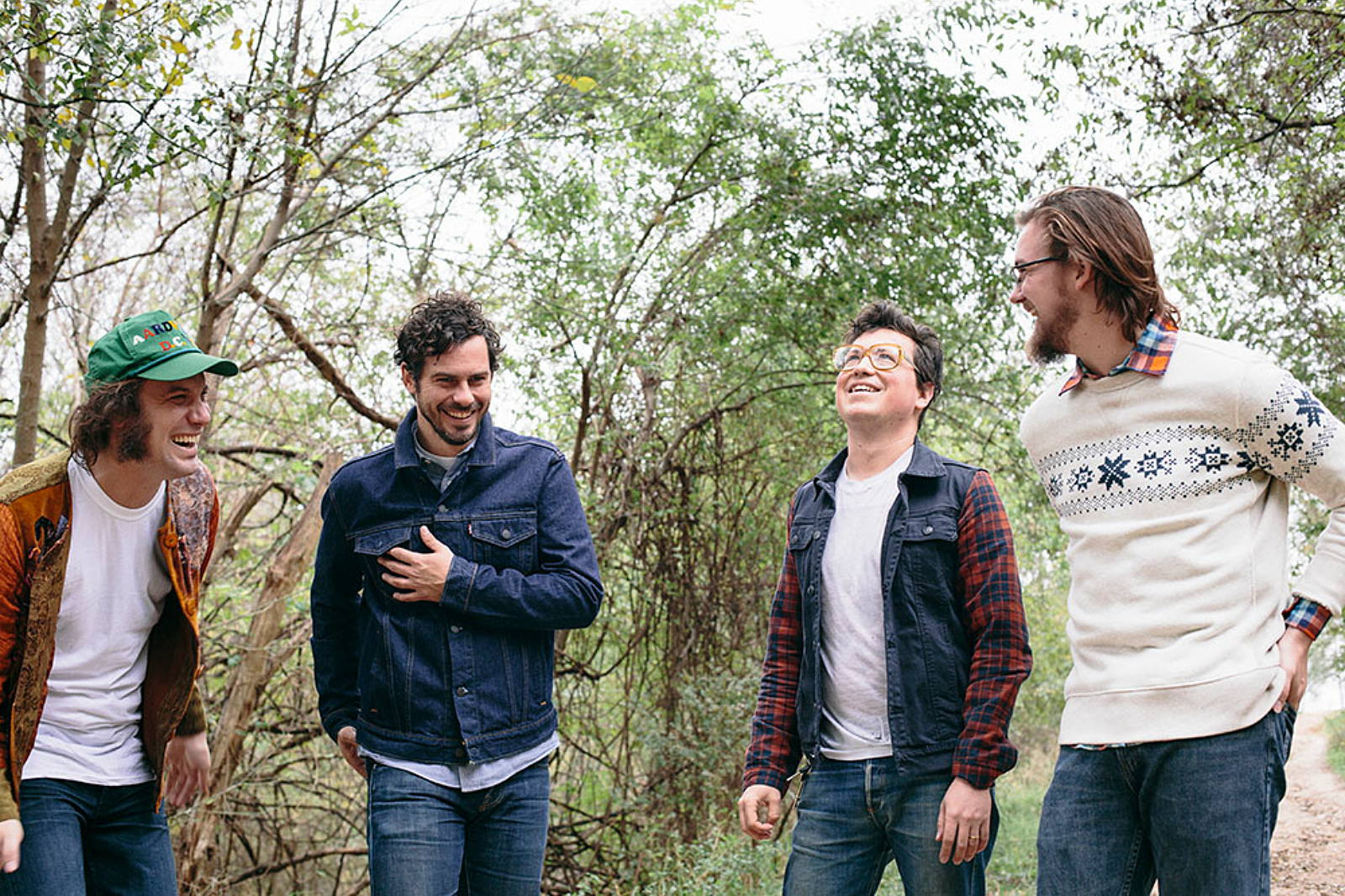 'No Nee Ta Slode Aln' is also only currently available on Spotify in the United States…
Fancy hearing a new track by White Denim? Well, you'll have to fulfil a couple of conditions first.
'No Nee Ta Slode Aln' (try saying that five times fast) is their first piece of new music since last year's album 'Stiff'. Unfortunately, you can only hear it on Spotify if you're in the USA (it's unclear right now if it'll be available in other countries soon as well). Not only that, but you better check the weather forecast too, because it'll only appear on the streaming platform if it's raining outside.
You can hear a snippet of the new song as part of a thirty second advert for outdoor outfitters The North Face's new waterproof jacket – a fitting bit of synergy going on there. Kicking off with some glitchy electronics, it soon introduces the type of squalling riff we've come to love the White Denim lot for. If you want to hear the full thing though, you'd better start brushing up on your rain dance techniques…
Have a watch of the clip from The North Face below.
£7.00
Buy Now