SXSW 2017:
The best things we saw at SXSW 2017, day one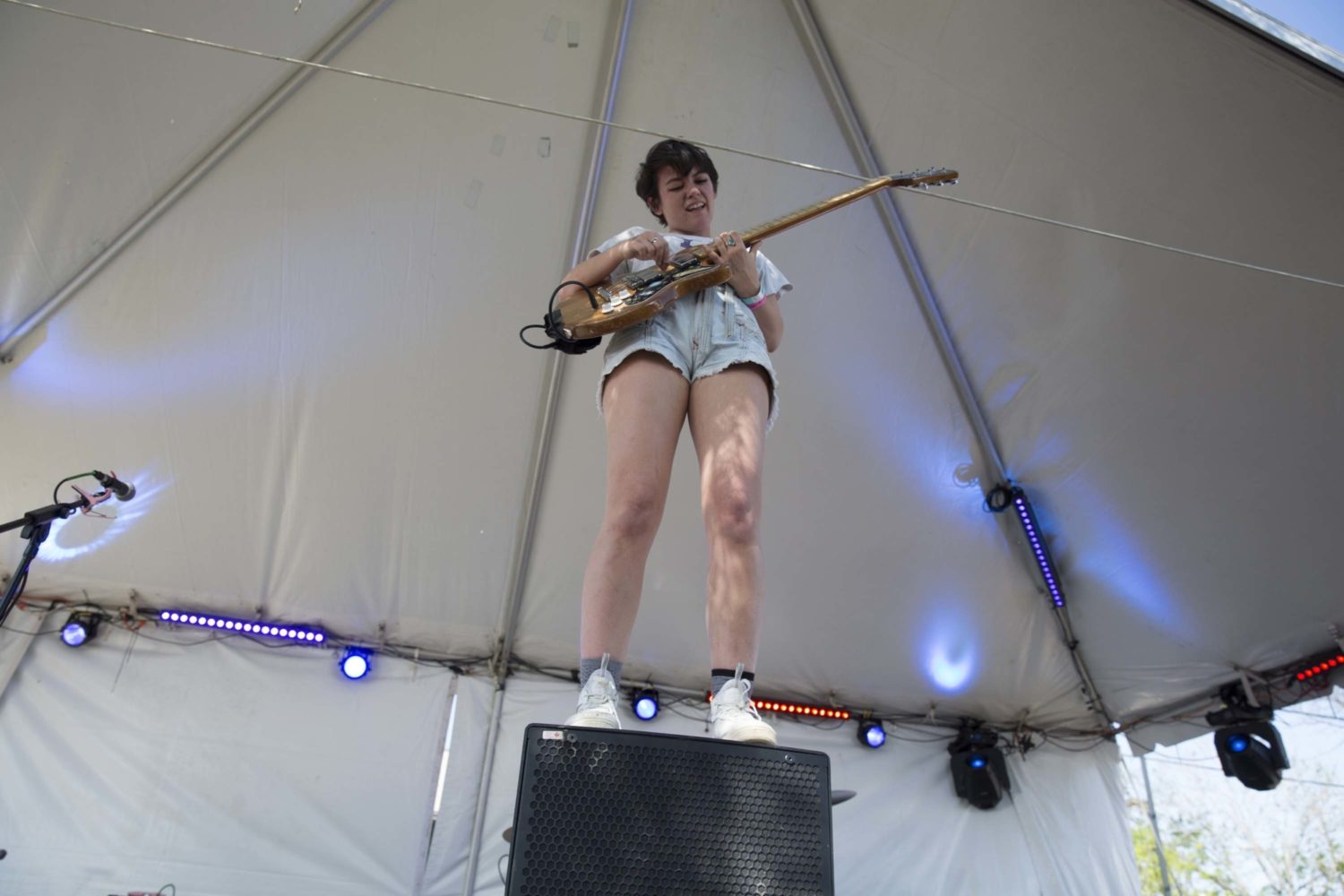 Photo: Emma Swann
Our first round-up of the buzziest and most bizarre sights from Austin, Texas this year.
Each day from SXSW 2017, we'll be bringing the best discoveries from Austin, Texas. Whether it's a small-time local band or a hyped-to-the-skies newcomer on the brink of stardom, DIY will be rounding up anything and everything happening in Austin, Texas.
Here's a quick guide to the best things we saw on Sunday 12th and Monday 13th March.
The best bands of SXSW, day one
- Diet Cig's first show of the week sees the duo coming on stage to a soundtrack of Cher's 'Believe'. Singer/guitarist Alex Luciano isn't one to miss a karaoke-style opportunity, so she attempts a singalong with the crowd. Barely anyone participates, which is a crime against music, really. But the sun-soaked space outside Hotel Vegas is way more receptive to the New York duo's brilliantly relatable songs. Warts 'n all details of previous relationships crop up in 'Sixteen', while 'Leo' gives a shout out to astrology's best star sign.
- Aussie band Food Court are seriously jetlagged. Or "laaaaged," as they put it. Beyond between-song chat, it doesn't show. The Sydney group sweat and yelp through a 100mph-per-minute showcase that's tailor-made for sticky, beer-stained Texas bars.
- Few bands practice their harmonies in soundcheck, but Los Angeles group The Wild Reeds are all about overlapping vocals, sky-reaching notes and simple rejoice. Sharon Silva, Kinsey Lee and Mackenzie Howe have a instinctive connection, breezily criss-crossing country and folk in an early afternoon set.
- SXSW's opening day is technically the Monday, but there's a great showcase the previous night at Latitude 30. Opening act Flamingods have been parading what they call "the indigenous sounds of Bahrain" for a few years now, but time seems to have shaped their sound into a divine, psychedelic beast. After crashing cymbals, cowbells and world-travelled guitars, they posit their closing song as a retort to hate speech and xenophobia. "We all come from the same planet," frontman Kamal Rasool declares, giving the festival an early moment of wild-eyed communion.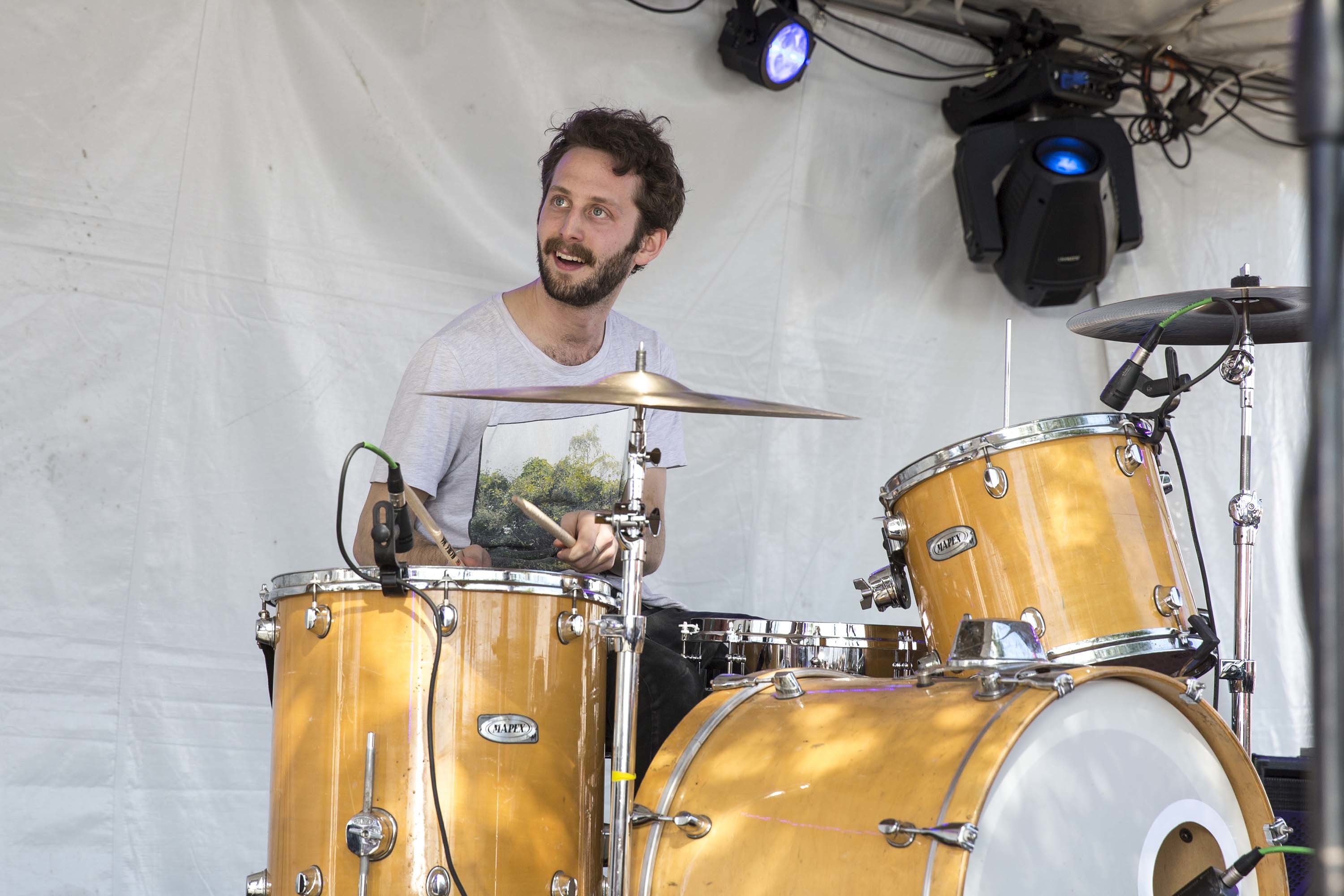 The best sights of SXSW, day one
We spotted the following things on our travels. And no, these weren't jet lag-induced hallucinations.
- A man walks through 6th Street with a kangaroo. No, really. No, please believe us. We're not seeing things. An actual human being parades through the street with a 'roo in a blanket. He says it's from an "exotic farm". We decide to contact the local Animal Protection service.
- Around 6pm, a guy drunk out of his mind runs into an already dislodged pole near a car park. He collapses for a second, scrubs himself down, and proceeds to try and urinate on the pole. Security outside Latitude 30 chase him away.
- A giant robot dances to Drake's 'One Dance' at SXSW's tech convention.
- Skateboards with giant wheels in the middle, not on the sides, parade the streets. This isn't a segway – don't be mistaken. This is the future.

Get your copy of the latest issue