Watch:
Arca gets bullish in the video for 'Reverie'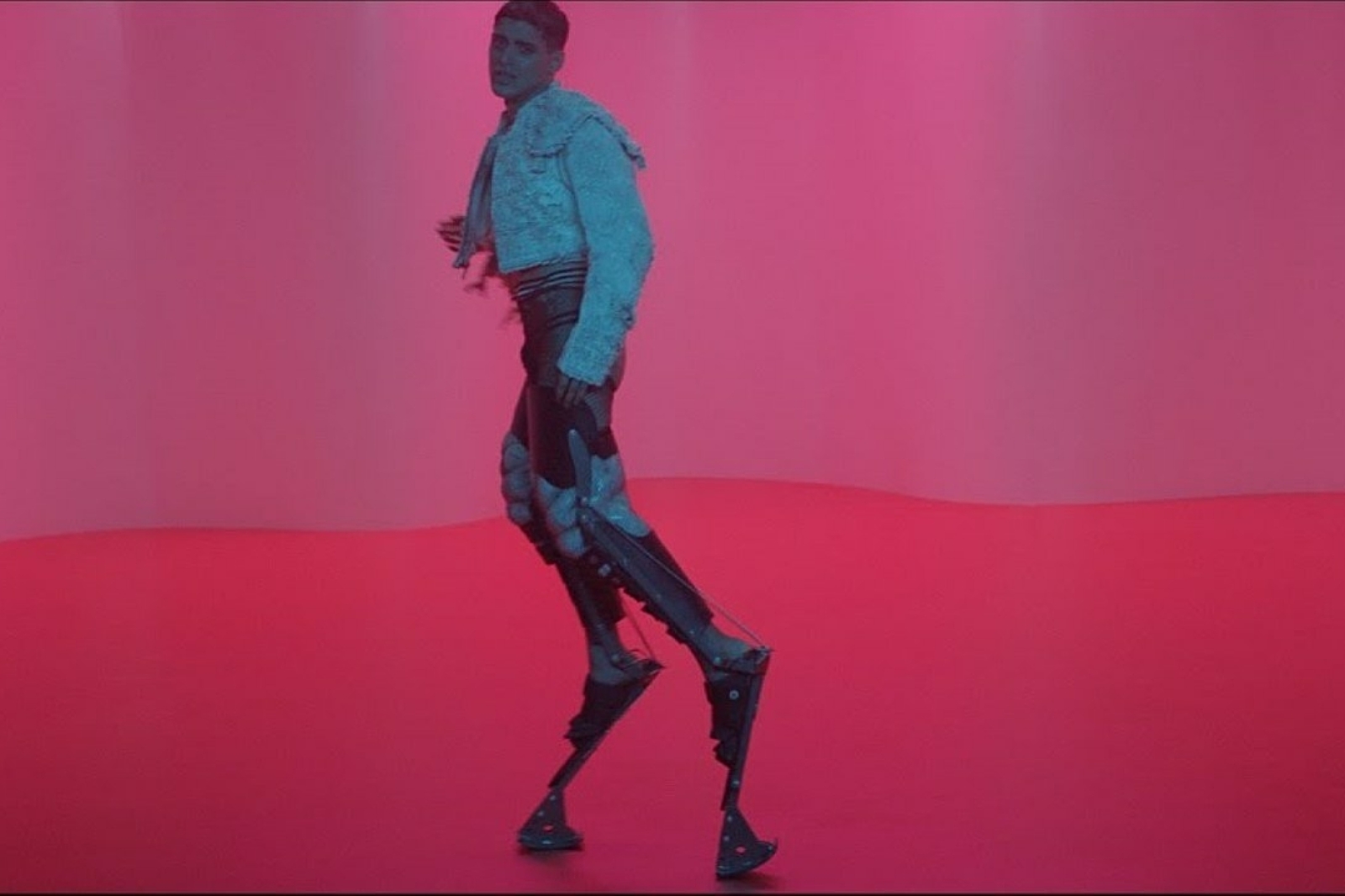 The producer plays both the bull and the fighter in the kinda creepy new clip.
Remember when Arca was planning to release an LP called 'Reverie'?
That record was due to come out last year but didn't materialise. Instead, it's morphed into what'll now be his upcoming self-titled album. A track called 'Reverie' still remains on the new album though, sitting alongside tracks like the already-revealed 'Piel' and 'Anoche.'
In its new video, Alejandro Ghersi is getting twisted once again, playing both the bull and the toreador in a game of attrition with himself. And yeah, it's kinda NSFW. A little bit. Alejandro genuinely looks like he's in pain at some points as he shuffles around on artificial hooves, which can't be comfortable under any circumstances. It's a bit of an uncomfortable watch all round, but then we wouldn't expect anything less from Arca at this point.
Watch the video for 'Reverie' below.
Read More