SXSW 2017:
The best things we saw at SXSW 2017, day four
A round-up of the buzziest and most bizarre sights from Austin, Texas.
Each day from SXSW 2017, we're bringing the best discoveries from Austin, Texas. Whether it's a small-time local band or a hyped-to-the-skies newcomer on the brink of stardom, DIY is rounding up anything and everything happening in Austin, Texas.
Here's a quick guide to the best things we saw on Thursday 17th March.
The best bands of SXSW, day four
- Kweku Collins doesn't shy away from anything, whether it's paying compliments to members of the crowd's fashion sense, or dubbing a track "my best song." The forward-thinking Chicago rapper has reason to be confident. On last year's 'Nat Love' album, he spins genre conventions on an axis, balancing introspection with that same direct honesty he sports on Thursday afternoon. He remains a raw, unrefined talent.
- Keeping it Chicago, Jamila Woods follows Kweku Collins' set on the Pitchfork stage. The protest music that defines her uncompromising 'HEAVN' LP doesn't show up, here. Instead, she's backed by a smooth full band who veer slightly too close to cheery Hootenanny territory. Still, an initially standard cover of Destiny's Child's 'Say My Name' eventually morphs into a beast, and it's here where you're reminded of Woods' power.
- Detroit's Stef Chura has the kind of oddball, gravel-dusted vocal that's easy to pick out of a crowd of thousands, and an ear for combining fuzziness with a cleaner strain of precision, too. For every darkened post-punk nod – a hint of 'Daydream Nation' era Sonic Youth at the heart of quieter melodic moments – there are gigantic, diamond-studded riffs.
- Down amid the heaving crowds of Rainey Street, this festival's greatest supergroup – Marika Hackman and her pals The Big Moon – reemerge to play the vaguely Black Flag themed pub Blackheart. While a rough-round-the-edges frat party outing earlier in the week saw Marika and band contending with electrocution, smelly socks on microphones, and a drunken man stumbling into a swimming pool, tonight shows Marika and co. blowing everyone else out the (metaphorical) water. There are no hazardous swimming pools at this venue, after all. A total curveball from her debut – zooming towards grungier, meaner territory, and charged with smirking wit – it's wall to wall bangers, this set. And, as she's hurriedly leaving the venue to head to another gig across town with The Big Moon, Soph Nathan informs us they're all going to be on Marika's second album. Sounds like sure-fire winner to us.
- Unable to buy their own drinks due to being under 21 – the poor wee babbers – Sløtface play a late night show over at Lucilles. Soundchecking with a stellar rendition of 'Highway to Hell' from Lasse Lokøy (who quite possibly found a way to obtain booze anyway) sets the tone, and it's a ferociously paced whizz through the likes of 'Empire Records' and 'Shave My Head' from then on. Haley Shea particularly attacks for all she's worth, spitting water into the front row, and pogoing around the stage with her band like they're four Tiggers on a trampoline.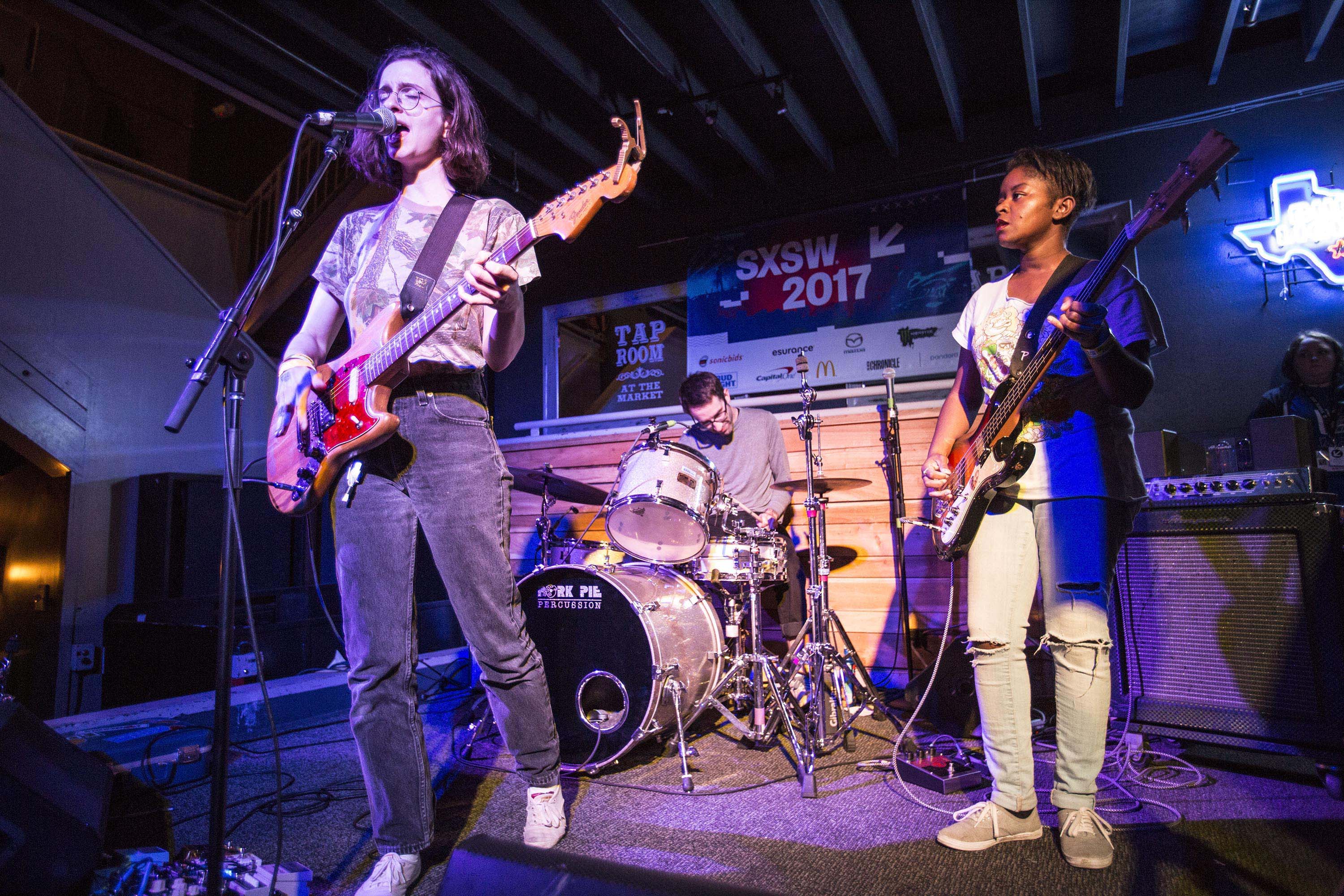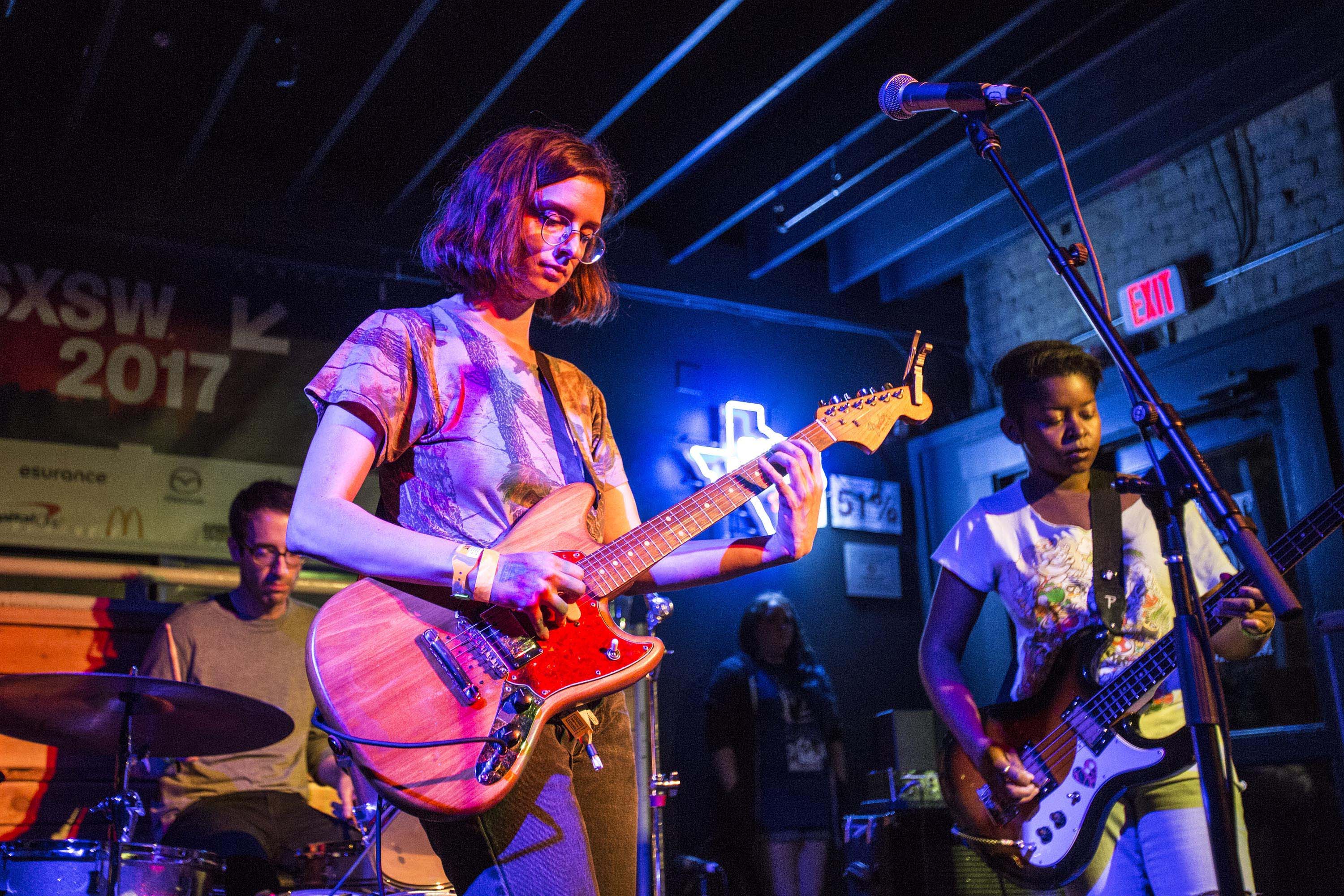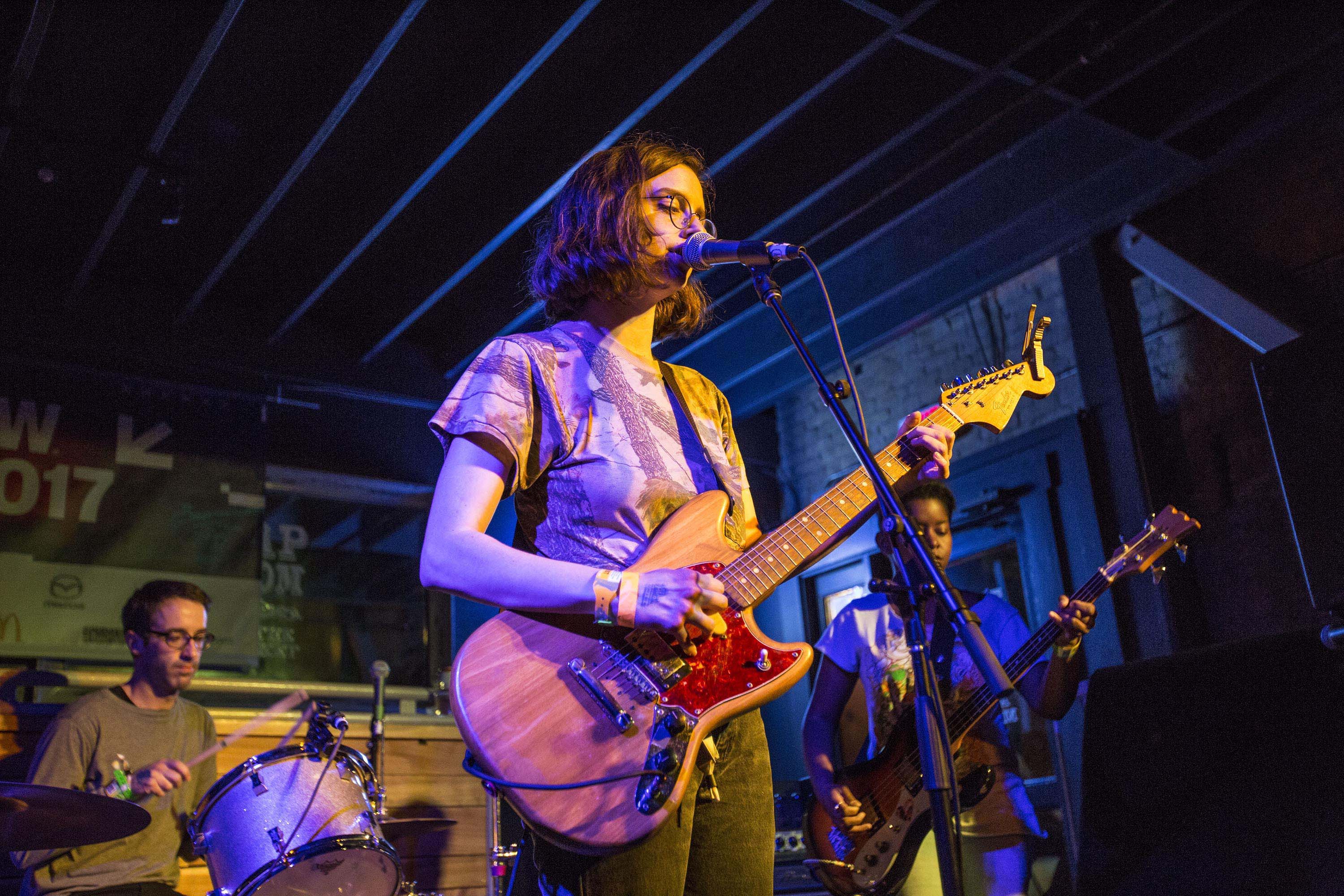 The best sights of SXSW, day four
- Diet Cig's Alex Luciano – and her mum (!!) - dancing to Rihanna at a tequila themed party. As you do.
- Sløtface unable to purchase alcohol at their own gig. Poor things.
- A man riding around on a rickshaw, with a snake (yep!) as a passenger