Stop, collaborate, and listen
Jehnny Beth, Danny Brown, Vince Staples and more look set to appear on Gorillaz's new album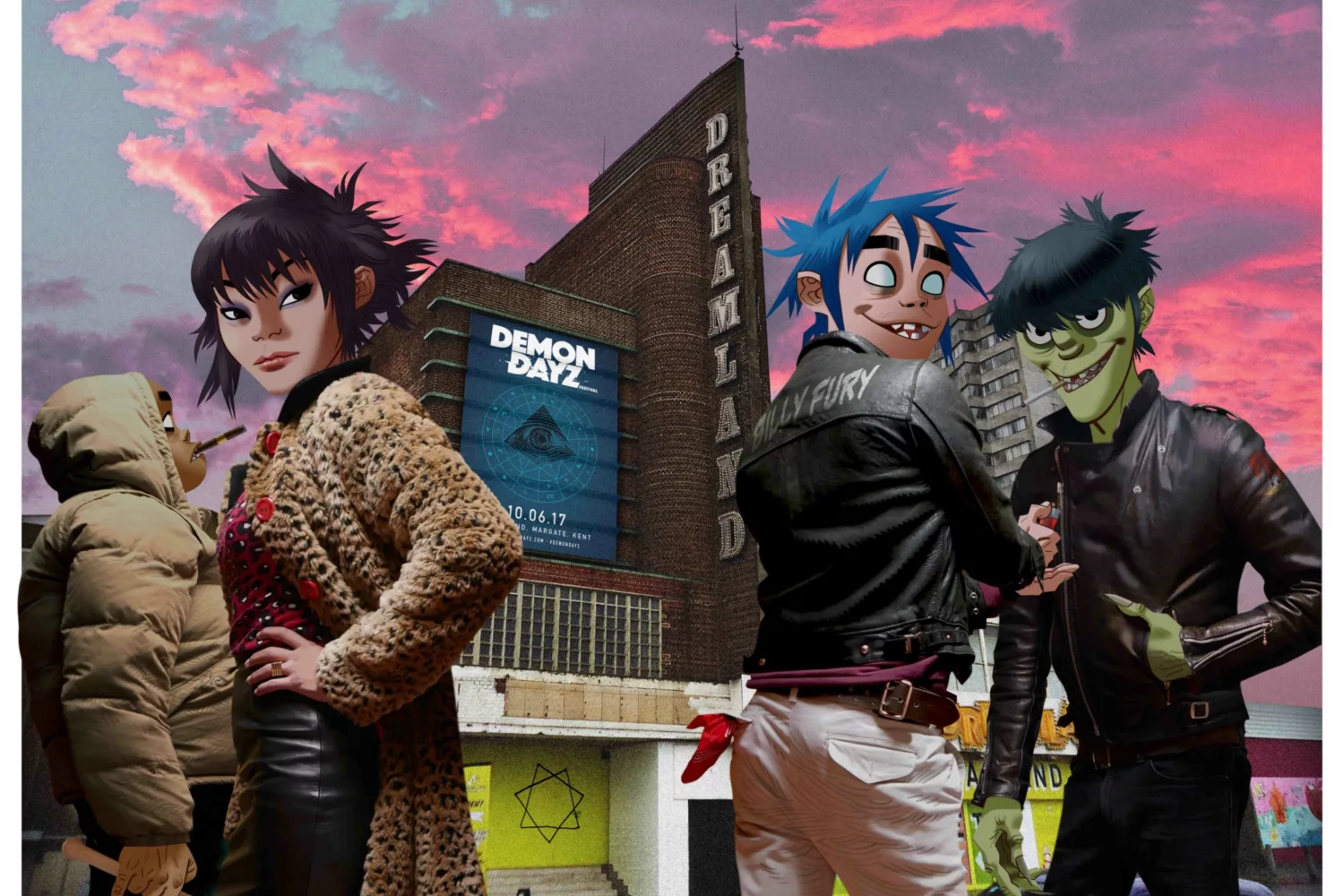 Benjamin Clementine collaborates with the band on new single 'Hallelujah Money'.
Gorillaz love a collaboration. From Snoop Dogg to Shaun Ryder to, most recently, Benjamin Clementine, those cheeky monkeys are all about a good link-up.
It looks like there's plenty more where that came from on their as-yet-unannounced new LP, with the likes of Savages' Jehnny Beth, Danny Brown and Vince Staples all set to appear, if a new leak is to be believed.
26 (read that again - twenty…six) tracks have been registered to a licensing company in the UK, which reveals that Mavis Staples, Grace Jones, previous collaborators De La Soul and more are also set to appear on the record.
Gorillaz recently announced their live comeback, hosting their own 'Demon Dayz' festival at Margate's Dreamland complex.
Listen to the album's first single 'Hallelujah Money' and view the list of tracks below.
Andromeda (Feat. D.R.A.M.)
Ascension (Feat. Vince Staples)
Busted And Blue
Carnival (Feat. Anthony Hamilton)
Charger (Feat. Grace Jones)
Circle Of Friendz (Feat. Brandon Markell Holmes)
Halfway To The Halfway House (Feat. Peven Everett)
Hallelujah Money (Feat. Benjamin Clementine)
Interlude: Elevator Going Up
Interlude: New World
Interlude: Penthouse
Interlude: Talk Radio
Interlude: The Elephant
Interlude: The Non-conformist Oath
Let Me Out (Feat. Mavis Staples & Pusha T)
Momentz (Feat. De La Soul)
Out Of Body (Feat. Kilo Kish, Zebra Katz & Imani Voshana)
Saturnz Barz (Feat. Popcaan)
Sex Murder Party (Feat. Jamie Principle & Zebra Katz)
She's My Collar (Feat. Kali Uchis)
Strobelite (Feat. Peven Everett)
Submission (Feat. Danny Brown & Kelela)
The Apprentice (Feat. Rag'n'bone Man, Zebra Katz & Ray BLK)
Ticker Tape (Feat. Carly Simon & Kali Uchis)
We Got The Power (Feat. Jehnny Beth)

Get your copy of the latest issue