Listen:
A new Diet Cig single! Listen to 'Link In Bio'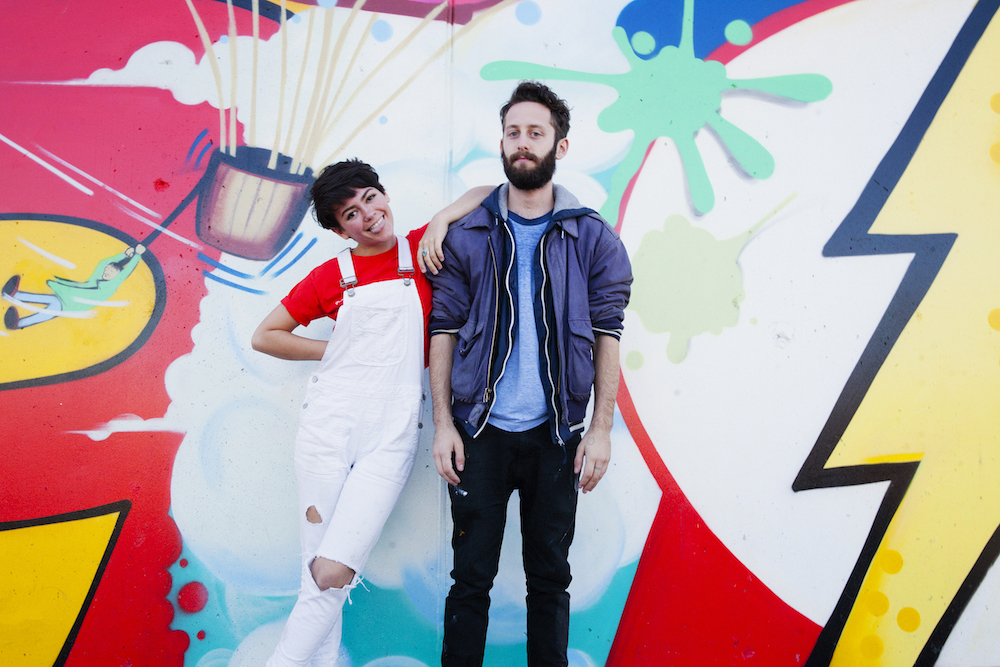 It's the latest track to preview debut album 'Swear I'm Good At This'.
Diet Cig are releasing their debut album 'Swear I'm Good At This' on 7th April, and have shared another cracker of a single.
'Link In Bio' follows 'Barf Day' and 'Tummy Ache' in previewing the record, and is another slice of sugary pop gold.
Diet Cig killed it out in Austin at SXSW last week, and were one of the best things we saw on our first day out in the sun. We also caught singer Alex Luciano dancing with her Mum to Rihanna at a tequila party. Because obviously.
Talking about 'Link In Bio', Luciano says: "'Link In Bio' unpacks this idea that women + femmes should be any specific way and says uh NO. It's an extra special fuck you to the notion of a 'chill girl' that I swear was created by cis men to make women + femmes feel bad about voicing their feelings. It's me screaming that it's okay to be loud and bossy and sensitive and kind and weird and angry and ecstatic and literally any other emotion that you feel because YOU ARE A RADIANT AND NUANCED HUMAN BEING WHO IS GOING TO TAKE OVER THE WORLD <3."
Listen to the new single below.