Report:
Gorillaz make live comeback in London with guest-packed Printworks show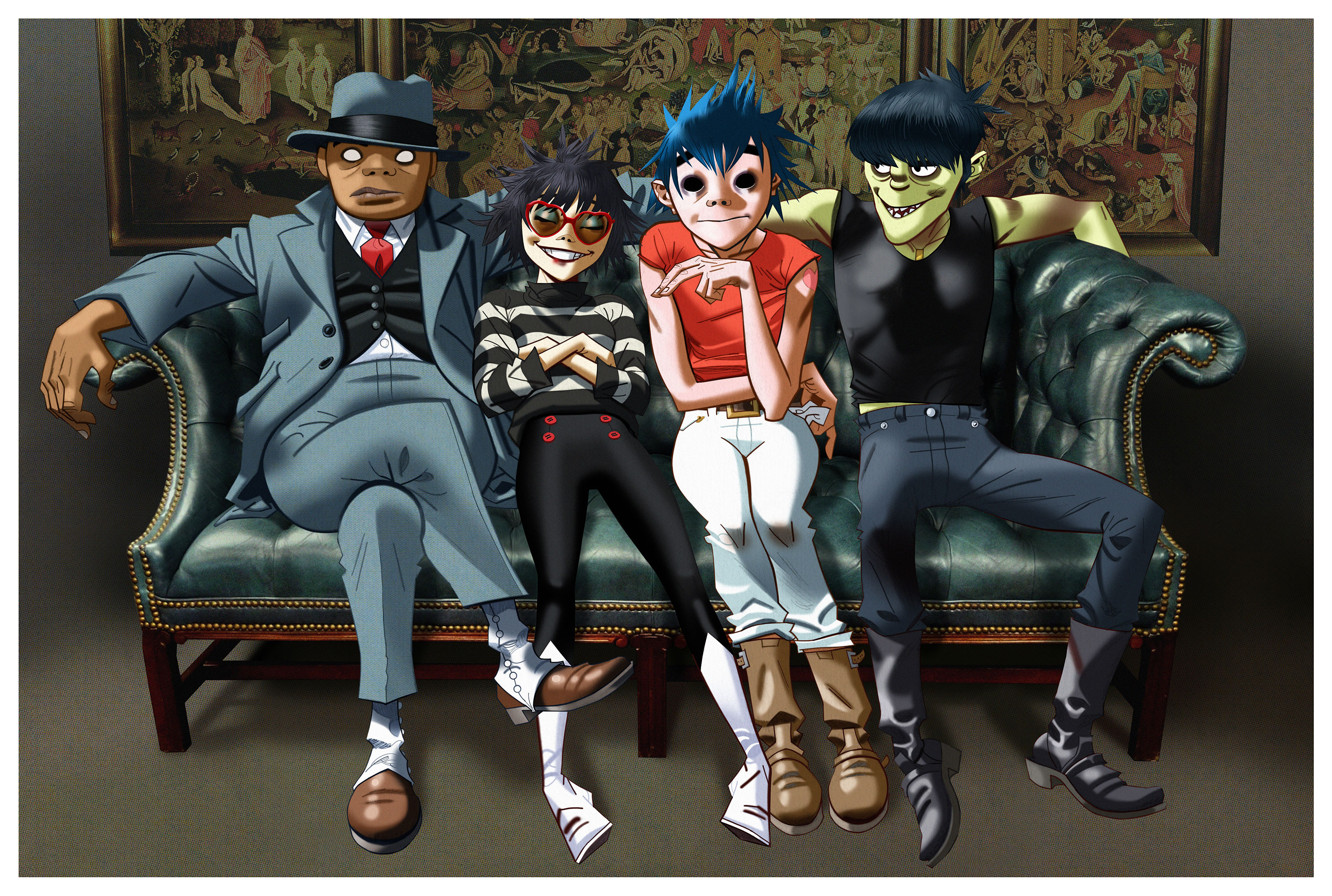 Noel Gallagher, Danny Brown, Jehnny Beth and more help christen 'Humanz' at the last-minute gig.
Gorillaz fully announced their comeback yesterday, detailing new album 'Humanz' and sharing four of its tracks. Tonight, they christened the album and made their live comeback with a (relatively) small show at London's new Printworks venue.
Damon Albarn begins the show by promising to play 'Humanz' in full with "most of its special guests," and that when the band headline their own Demon Dayz Festival in Margate in June, they'd be bringing every single one along.
Special guests is exactly what Printworks gets tonight, with a countless number bounding on and off stage throughout the 90 minute set. "If you want to hear one of the new songs again, just shout 'rewind!", Albarn smirks a few songs in, and when Pusha T joins the party for 'Let Me Out', that's exactly what they get.
Albarn is on electrifying form tonight, ushering singalongs for songs the crowd have never heard before like they're already classics. From tonight's airing though, they're soon to be just that. Danny Brown makes a lightning entrance on 'Submission', with Kelela also in attendance, and Benjamin Clementine is utterly mesmerising on recent single 'Hallelujah Money'.
It's 'We Got The Power' that makes the biggest impact though, not least for its nearly unbelievable level of guests. Jehnny Beth of Savages, Noel Gallagher and Jean Michel Jarre all pile on stage for the pick of the new tracks shared yesterday, and it's a rendition that raises more than a few voices, little more than 24 hours after it was released. It's the most euphoric the band have ever sounded.
A new album showcase turns into a fully-fledged festival headline-length set with an encore that boasts 'Kids With Guns', 'Feel Good Inc' and 'Clint Eastwood', a blistering reminder of just how many hits this band can write, and have. The debut run-through of 'Humanz' does that on its own though, premiering an album that looks to be the band's most varied, intense and brilliant yet. See you in Margate.