Listen:
Gorillaz bumper special! Here's what we make of the four new songs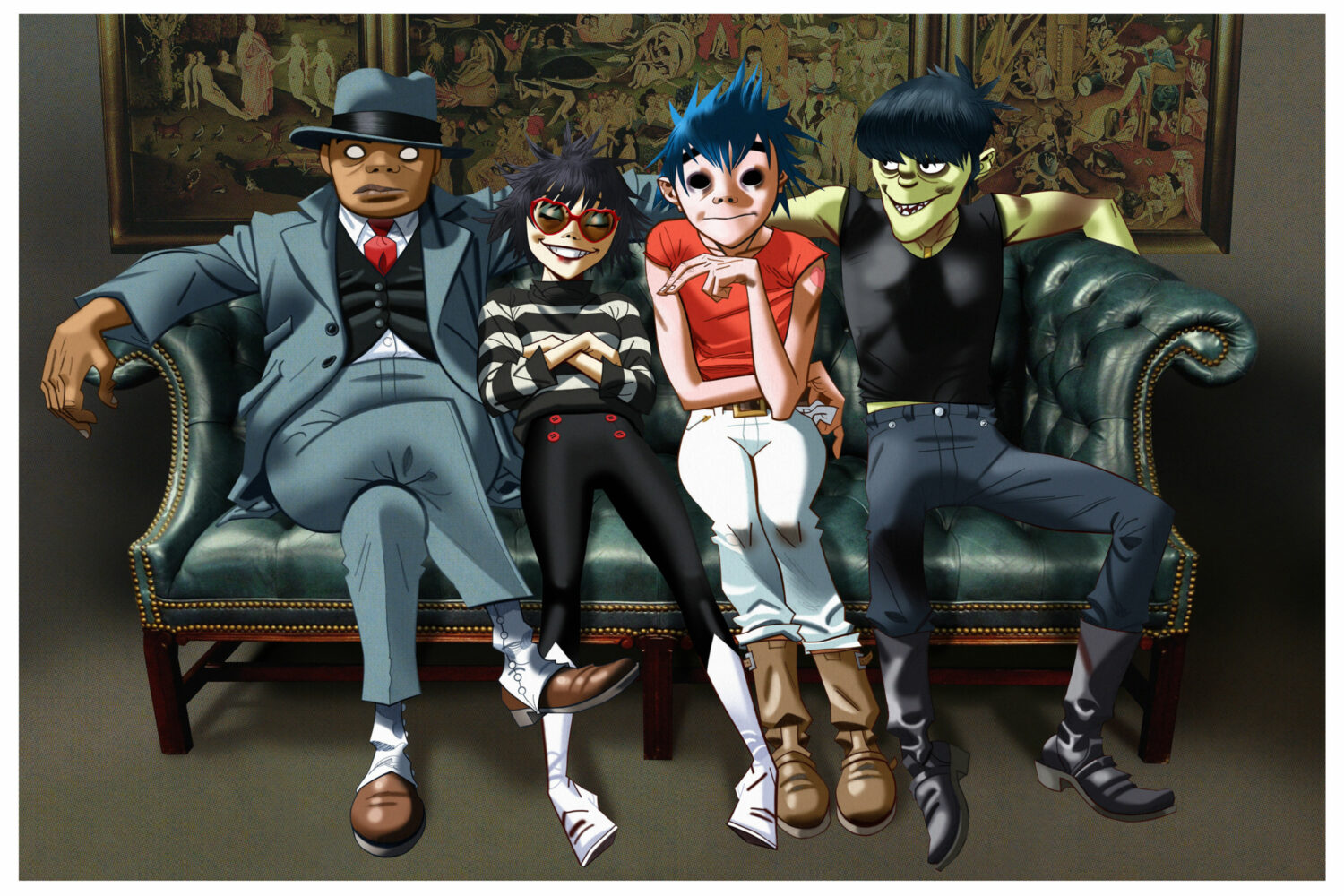 Here's what we make of all of the new tracks shared by the cheeky monkeys last night.
Last night, Gorillaz returned with not one, two or three, but FOUR new songs from their upcoming album 'Humanz'. The album is packed full of guest stars, and the new cuts feature the likes of Vince Staples, Popcaan and Jehnny Beth of Savages. There's also a reported guest spot from Noel Gallagher. Oasis vs Blur is over, and 'Humanz' is almost here. Read our verdict on each of the four new tracks below.
Saturnz Barz - ft Popcaan
Perhaps the most trad. Gorillaz offering of the four, 'Saturnz Barz' features the kind of skulking, back alley wheeze that would fit happily alongside 'Demon Days'' more gnarly cuts. Jamaican dancehall singer Popcaan (last seen on Jamie xx banger 'I Know There's Gonna Be (Good Times)' is autotuned to robotic levels on the track's main chorus, before main man Damon Albarn comes in with a classic melancholy bridge. There's haunting opera singers, there's the deepest of grooves and the general atmosphere of an apocalyptic wasteland scene: aka it's Gorillaz at their finest.
A gentler, more Damon-centric offering this time. With Albarn's gravelly intonations to "take it in your heart" repeating over softly bouncing beats and twinkling, spacey synth lines, it's a lighter side to the project on show here. In all honesty, US rapper D.R.A.M's contribution is minimal; his wavering falsetto mid-way through could easily be mistaken for Albarn taking things up a register. But in terms of keeping things collaborative, as is the Gorillaz way, then it shows a project where guest stars and stalwarts are all happy to add to the whole and, pleasingly, no one is wrestling to be the star.
Ascension - ft Vince Staples
'Ascension' wastes no time in thrusting its centrepiece to the fore, however. Kicking in with a bold and confident Vince Staples vocal missive, it's all scattershot rhythms and twitchy samples with the California rapper firmly steering the ship. Things get a bit wavy in the middle when Damon pops up for a woozy, undulating interlude, but for the most part 'Ascension' is a reasonably straight forward banger: over and out in two and a half minutes, you can imagine Staples' virtual mic drop as it ends.
We Got The Power - ft Jehnny Beth
Perhaps the least predictable of the four, 'We Got The Power' has the potential to blossom into 'Humanz'' biggest anthem. Featuring Savages frontwoman Jehnny Beth intoning emotive, rallying clarion calls to action, it feels like a huge, timely blast of hope for the modern world, destined to soundtrack political protests and big, Glasto-style communal love ins at the same time. "We've got the power to be loving each other no matter what happens/ We've got the power to do that," sing Jehn'n'Damo. You tell 'em, guys.
Gorillaz's new album 'Humanz' is released on 28th April via Parlophone.