Party time:
Aldous Harding's new album 'Party' is out in May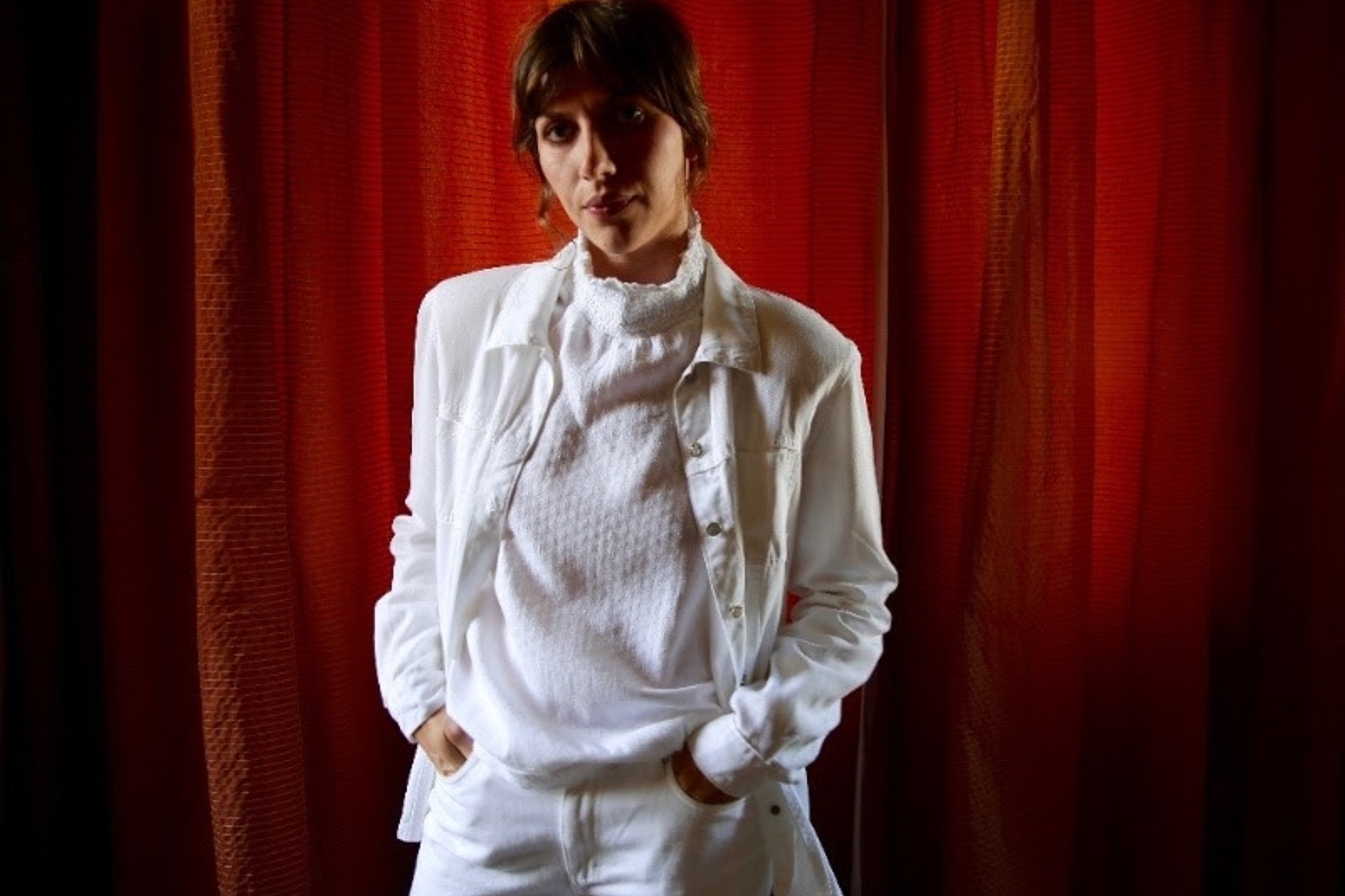 The New Zealander has also shared 'Imagining My Man' and a bunch of European tour dates!
After sharing the striking single 'Horizon,' New Zealand singer-songwriter Aldous Harding has revealed that her new album 'Party' will be out on 19th May.
Produced by John Parish in Bristol (pretty far away from her native home), the record, her first on new label 4AD, features contributions from Perfume Genius's Mike Hadreas as well as Bristol folk singer Fenne Lily. See the tracklisting below.
1. Blend
2. Imagining My Man
3. Living The Classics
4. Party
5. I'm So Sorry
6. Horizon
7. What If Birds Aren't Singing They're Screaming
8. The World Is Looking For You
9. Swell Does The Skull
Aldous has also shared a new video for latest single 'Imagining My Man,' directed once again by Charlotte Evans. It tracks her movements through the city of Auckland, and in a statement Aldous herself said: "It has a fluidity that works nicely. I couldn't think of anything that would work better. I want people to feel calm, I was just trying to look friendly. It was also lovely being driven around Auckland City, I hadn't done that in a while."
Not only that, but Aldous has also shared a bunch of new European tour dates. After playing at this year's Great Escape in Brighton, she'll be headed across the continent in May, including a few more dates in the UK. In August, she'll also play at Green Man and Sea Change festivals.
Watch the video for 'Imagining My Man' and see all of Aldous Harding's upcoming European tour dates below.
MAY
18-19 Brighton, UK, The Great Escape
20 Paris, FRA, L'Olympic Café
21 Brussels, BEL, Huis
22 London, UK, Omeara
23 Bristol, UK, Thekla
24 Manchester, UK, Eagle Inn
25 Glasgow, UK, Broadcast
28 Amsterdam, NED, Schellingwouderkerk
29 Hamburg, GER, Nochtwache
30 Berlin, GER, Auster Club
AUGUST
17-20 Brecon Beacons, UK, Green Man Festival
25-27 Totnes, UK, Sea Change Festival
SEPTEMBER
1-2 Scotland, UK, Electric Fields Festival
Aldous Harding will play The Great Escape (18th-20th May), where DIY is an official media partner. Tickets are on sale now. Visit diymag.com/presents for more information.