Out now!
New issue of DIY out now, feat. The Big Moon, Future Islands, Diet Cig & more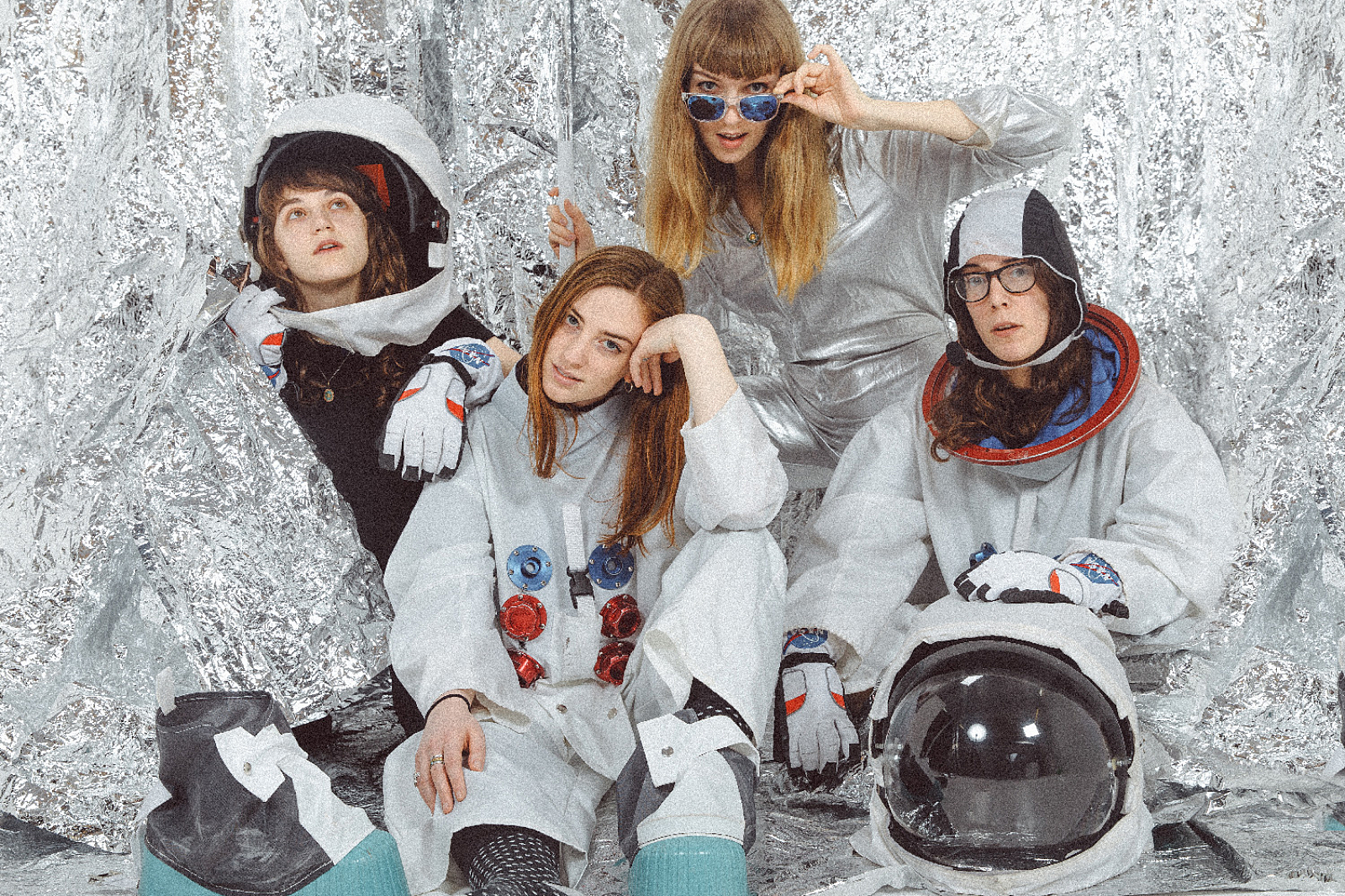 DIY is free - pick up a copy in our usual, beloved UK stockists or read for free online.
The new, March 2017 issue of DIY - fronted by The Big Moon - is out right now, available to read online, or physically via our stockists (for free!)
Read the new issue online here.
This month, we welcome The Big Moon to the cover of DIY, as they prepare to release their fantastic debut album 'Love In The 4th Dimension'. Off stage, at least, The Big Moon have the collective attention spans of four sherbet-addicted goldfish. Most of the time, they're not especially interested in discussing, y'know, their band. A pre-show pint almost immediately turns into a far-reaching monologue from vocalist Jules Jackson about the original founders of McDonald's, accidental sleeve pyrotechnics from chief guitar-shredder Soph Nathan, general rambling delirium from bassist Celia Archer, and the chaotic aftermath of resident drum-pounder Fern Ford dropping her phone down the loo. A quick sit-down over lunch, fresh out of astronaut costumes, soon becomes a dedicated tactical discussion analysing The Big Moon's brand new football team - and their first ever match - instead. In other words, it's quite an experience trying to keep up with this lot. And, above all else, The Big Moon feel like a proper gang.
'Love in the 4th Dimension' is a lot of things as a first record. It's a haywire planet; totally bonkers, and meticulously pieced together at the same time, operating using its very own topsy-turvy rules of physics. It's also the sound of a beyond-stratospheric band making their first bold steps, and striding leaps and bounds ahead of the pack. An untameable rabble and a "weird combination" (Celia's words, not ours) of musicians that gel with a super-glue strong bond, The Big Moon haven't just made this year's brightest debut, they've set down their flag as the UK's best new band.
Read DIY's cover feature with The Big Moon in full here.
Elsewhere, it's a bit of a Class of 2017 bonanza, as a whole bunch of our faves put out their ace debut albums! Inside, we discuss lighters and cake mix with champion high-jumpers Diet Cig, get the lowdown on Blaenvon's first full-length, and Will Joseph Cook tells us all about his habit of mumbling on the bus.
Meanwhile, we meet Father John Misty to dissect his latest record 'Pure Comedy,' snoop around the studio with Lucy Rose, and Future Islands explain their theory that musicians have the best ideas in the shower.
In Neu, our essential new music section, we meet, Rex Orange County, Dama Scout and Dead Pretties, and as ever there's the full rundown of all the month's new releases and best live shows.
We also headed out to Austin for this year's SXSW, and we've brought back all the best things we saw out in the Texan heat for you.
DIY's fit-to-burst April 2017 issue is out now. It's free(!), available from record shops, venues and Dr. Martens stores stocking DIY. Read online for free here. Not in the UK or near a stockist? Subscribe below.