Album Review
Tei Shi - Crawl Space
4 Stars
A bold first album from an artist likely to stick around for the long haul.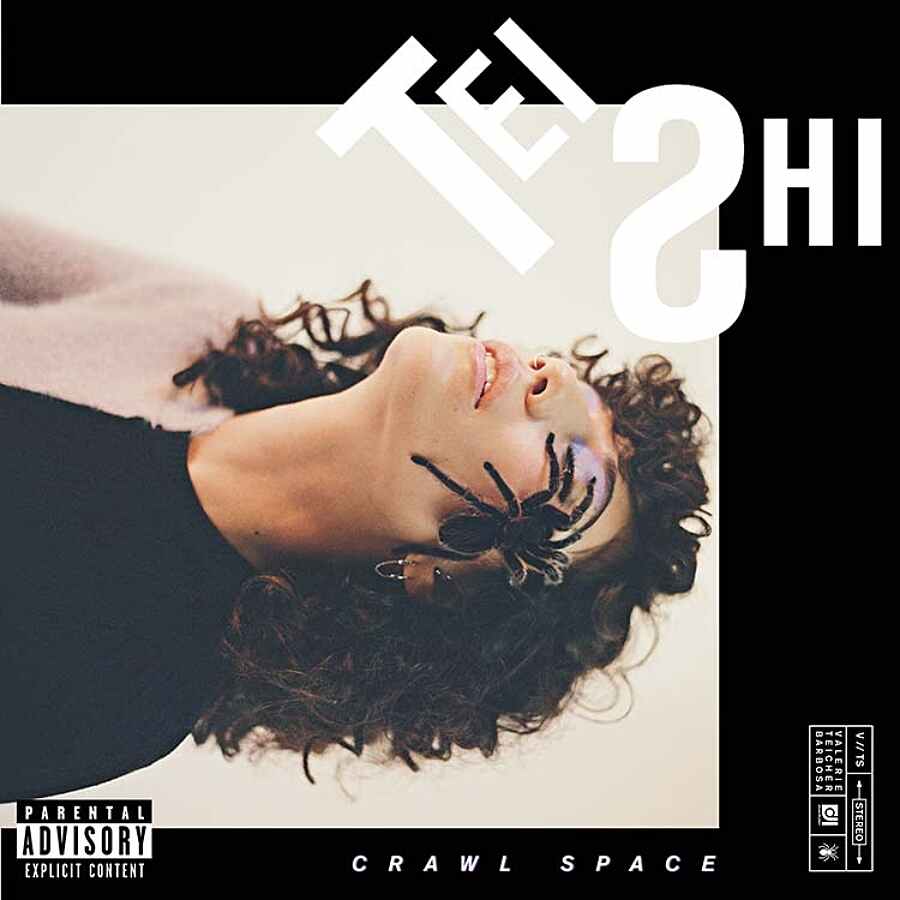 Of all the things you'd expect Tei Shi to do, naming her record after a cramped, musty basement intended for accessing pipes is perhaps not one of the first things to spring to mind. Then again, Valerie Teicher has spent a good few hours lying in her house's own crawl space during bouts of insomnia in her time, and four years in the making, there's a sense that 'Crawl Space' puts in the graft, laying down those vital, considered foundations. It's also a debut which took a fair amount of time to construct, as she let the initial buzz of her breakout single 'Bassically' pass her by, conquered her fears, and grappled with her artistic path as a whole.
The result is a confident and direct first album, threaded together by a craftily executed take on pop minimalism, and tempered by restraint and openness alike. Let's not mess about, here; the control and poise in Tei Shi's voice is unreal, gear-switching from the reined in verse of 'Say You Don't, to the screaming hook of the stalking, skittering 'Justify'. "I'm a bad singer, I can't do anything well," announces a tape recording of Valerie as a kid, adding "I just hope one day I can be like Britney Spears." It's inclusion serves as a tongue in cheek acknowledgement of just how far she's come, self-doubt traded in for self-empowerment. And no, while Tei Shi doesn't sound a bit like Britney, she's clearly been studying from the same Pop Banger Songwriting Handbook.
Such glances back to less assured times back in the 'Crawl Space' make sense on what is – for all its gleaming, glassy, aesthetic – also a deeply personal record. As with the creation process itself, time figures in a big way. "Time is so sad / Tie me to it," commands 'Keep Running,' while the brassy, jazz-flecked 'Year 3K' skips forward a millennium instead.
A innovative, inventive joy, 'Crawl Space' is a bold first album from an artist likely to stick around for the long haul. Weathering the strange old territory of rediscovering her own identity after being so closely bonded to another person ("Are you god? You created me," she asks on the smouldering 'Your World') and meticulously shaping her own artistry alike, Tei Shi was right to take her time; this is pure, shining gold.