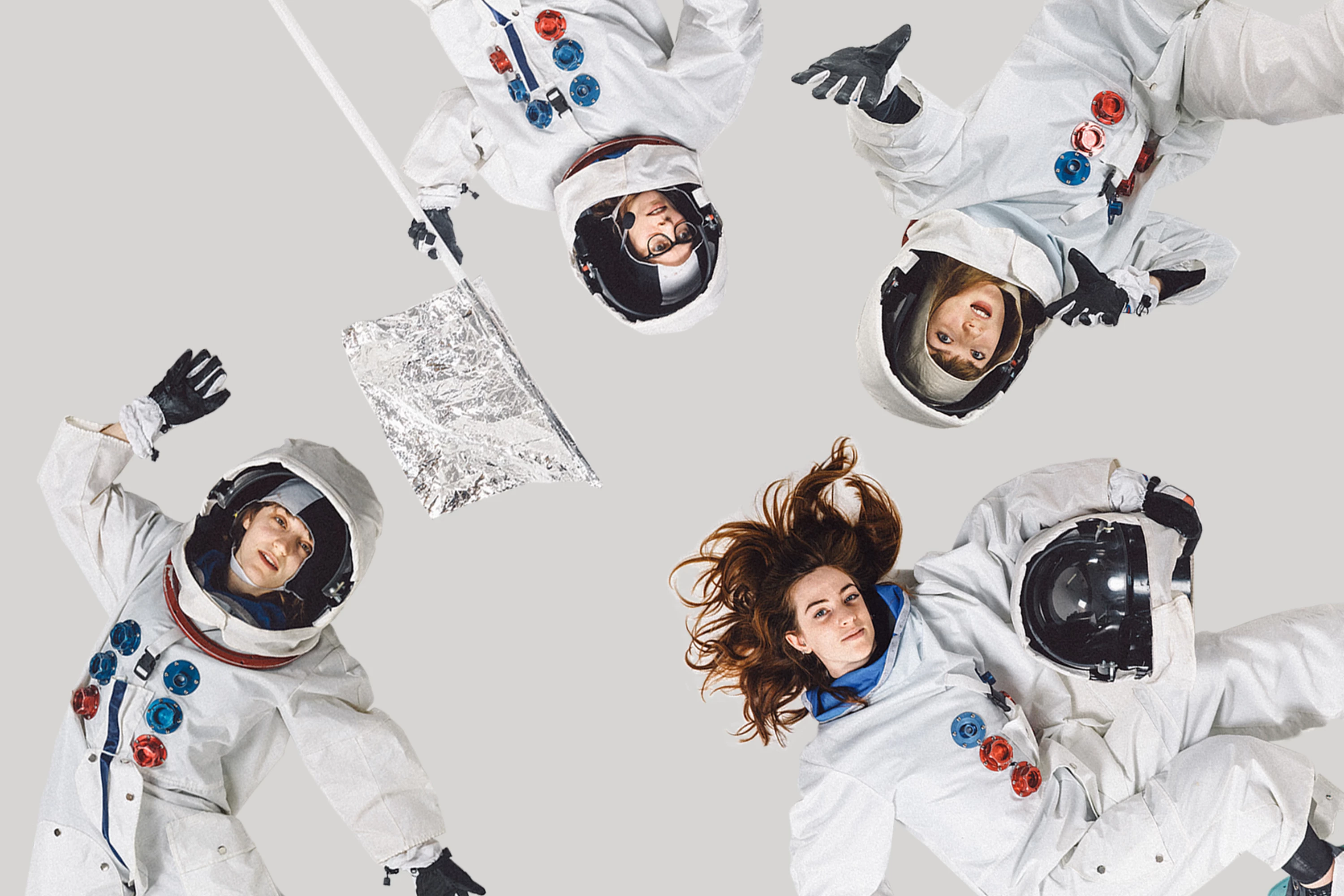 To Infinity and Beyond: The Big Moon
From the initial flint-sparks of their 'Eureka Moment' to creating the year's best debut album, The Big Moon are an unstoppable gang taking over the entire universe.
Off stage, at least, The Big Moon have the collective attention spans of four sherbet-addicted goldfish. Most of the time, they're not especially interested in discussing, y'know, their band. A pre-show pint almost immediately turns into a far-reaching monologue from vocalist Jules Jackson about the original founders of McDonald's, accidental sleeve pyrotechnics from chief guitar-shredder Soph Nathan, general rambling delirium from bassist Celia Archer, and the chaotic aftermath of resident drum-pounder Fern Ford dropping her phone down the loo. A quick sit-down over lunch, fresh out of astronaut costumes, soon becomes a dedicated tactical discussion analysing The Big Moon's brand new football team - and their first ever match - instead. In other words, it's quite an experience trying to keep up with this lot. And, above all else, The Big Moon feel like a proper gang.
A couple of years back, it was a different story. After writing songs in her bedroom, all on her tod, Jules Jackson was after a band to help her bring things to life; but a group of decent backing musicians just wouldn't cut the proverbial mustard. "I definitely wanted it to be a gang," she states today. Introduced to instrument-wielding friends of friends, after a series of pleading statuses and text messages, Jules eventually found the rest of The Big Moon, bit by bit. From the minute they rallied together, sacked off the awkward small talk, and played in the same room, the four of them knew there was no going back. "Serendipity," announces Celia. "You could feel it. Jules had a little cry, we all had a little hug. We were the final pieces!"
"I have a recording from the first time we… jammed," Fern smirks. "The chat is so awkward, because we just don't know each other," she tells Jules. "You're speaking in this weird way, which must be what Jules is like when she doesn't know someone! It's like 'ooo, ah! Oh dear!"
"I kind of wish I could go back and watch it again," reminisces Soph, mid-way through a helping of dhal. "Two years ago! We've changed!" As if on cue, she immediately changes tact, too. "Jules!" Soph yells suddenly, alarmed. "Get that buttery salt patch on some bread before it goes!"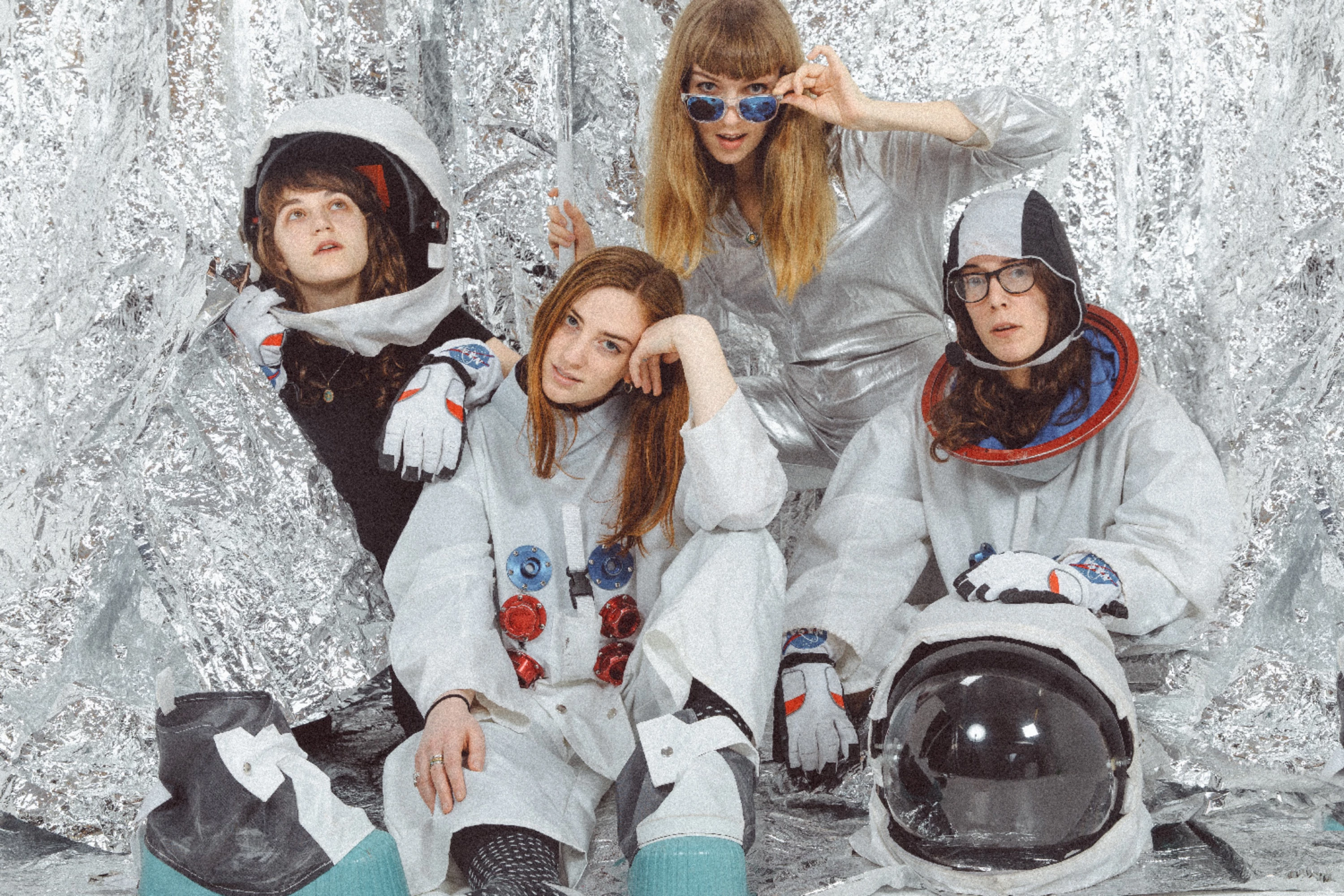 "
They don't wash as much as I'd like them to wash.
— Fern Ford
With the countdown ticking down to the release of debut album 'Love in the 4th Dimension,' The Big Moon are sipping cooler water in the backstage labyrinth of the BBC's Maida Vale studios a couple of months prior to donning spacesuits, and seem - unusually – a bit nervous. Understandable, really, given that they're about to play live on the radio to millions of unwitting people cooking their after-work dinners.

"It's just nothing, whatever," dismisses Jules, before being whisked away on press duties. "We're a support band, in Wigan, and there's nobody here. No need to be worried!"

"I feel fine!" Celia insists. "People keep asking us how we feel, and that makes you more nervous. I don't need to think about that. Are we supposed to say things?" she wonders aloud, peering around backstage production. "Maybe we should ask someone…"

"I think we should say 'Hi, we're The Big Moon," Soph grins.

As luck would have it, they remember not to swear on air, and completely nail the whole set, too. After a bizarre variation on their traditional pre-gig hug (Fern's already sat ready behind her drum kit, making the whole thing a bit more logistically challenging) debut mega-bangers 'Sucker' and 'Formidable' beam out to the biggest audience they've had yet; Celia's mum among the listeners. The band might veer between topics of discussion with the velocity of a lone punter let loose with the master keys to Disneyland, but onstage, they're a ferociously polished prospect.

"There are so many people who haven't heard us!" Celia beams. "There are new people all the time!"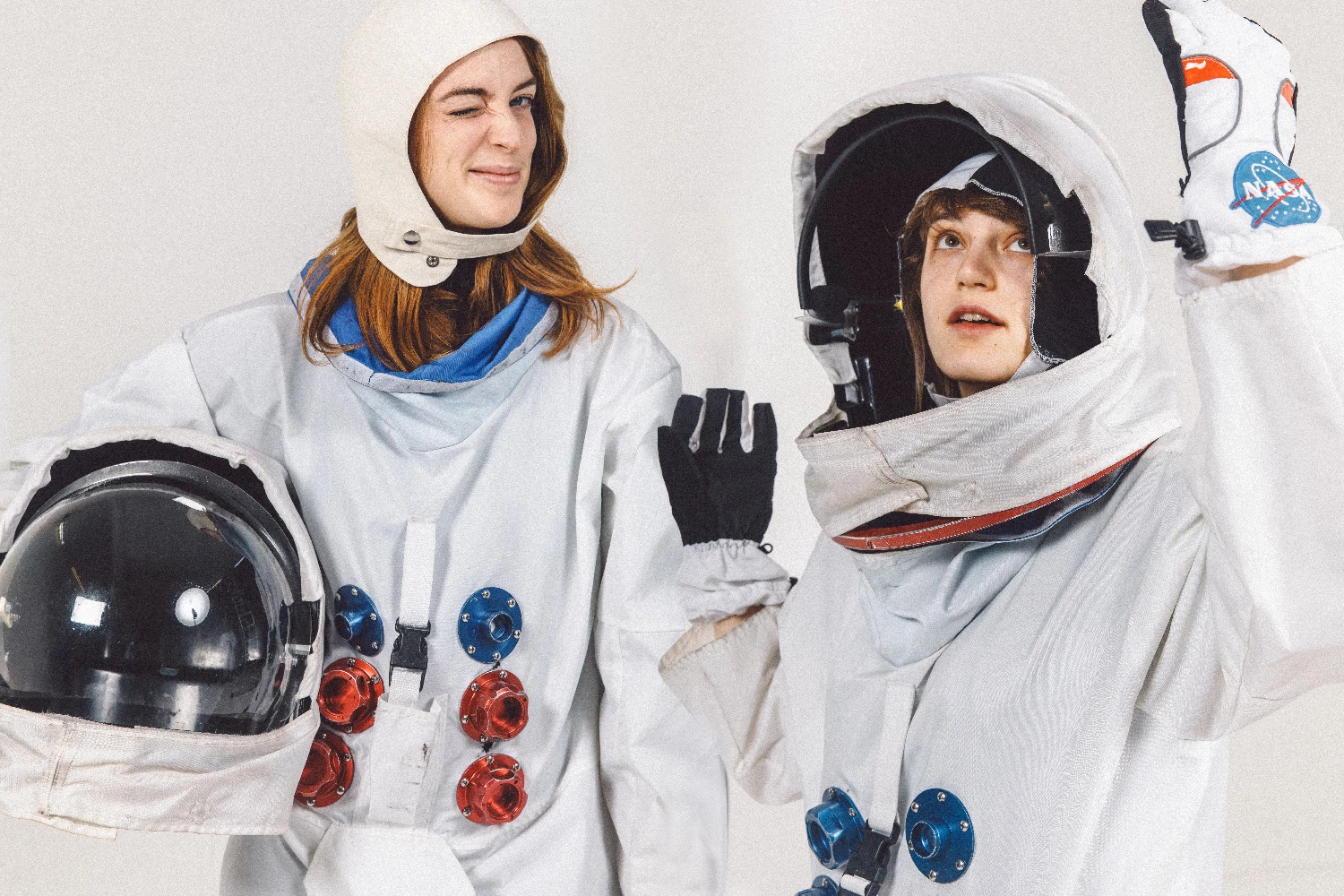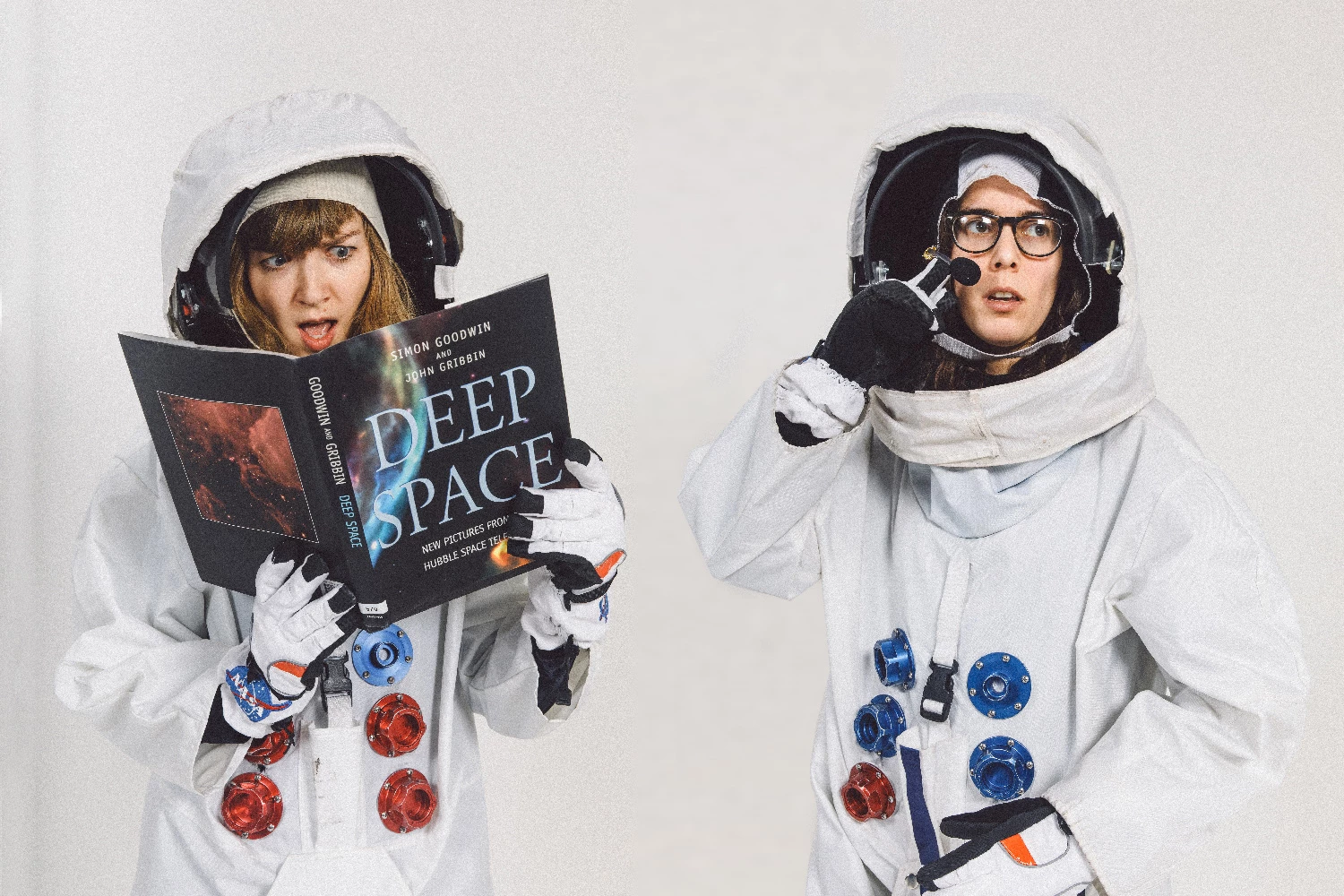 "
I definitely wanted it to be a gang.
— Jules Jackson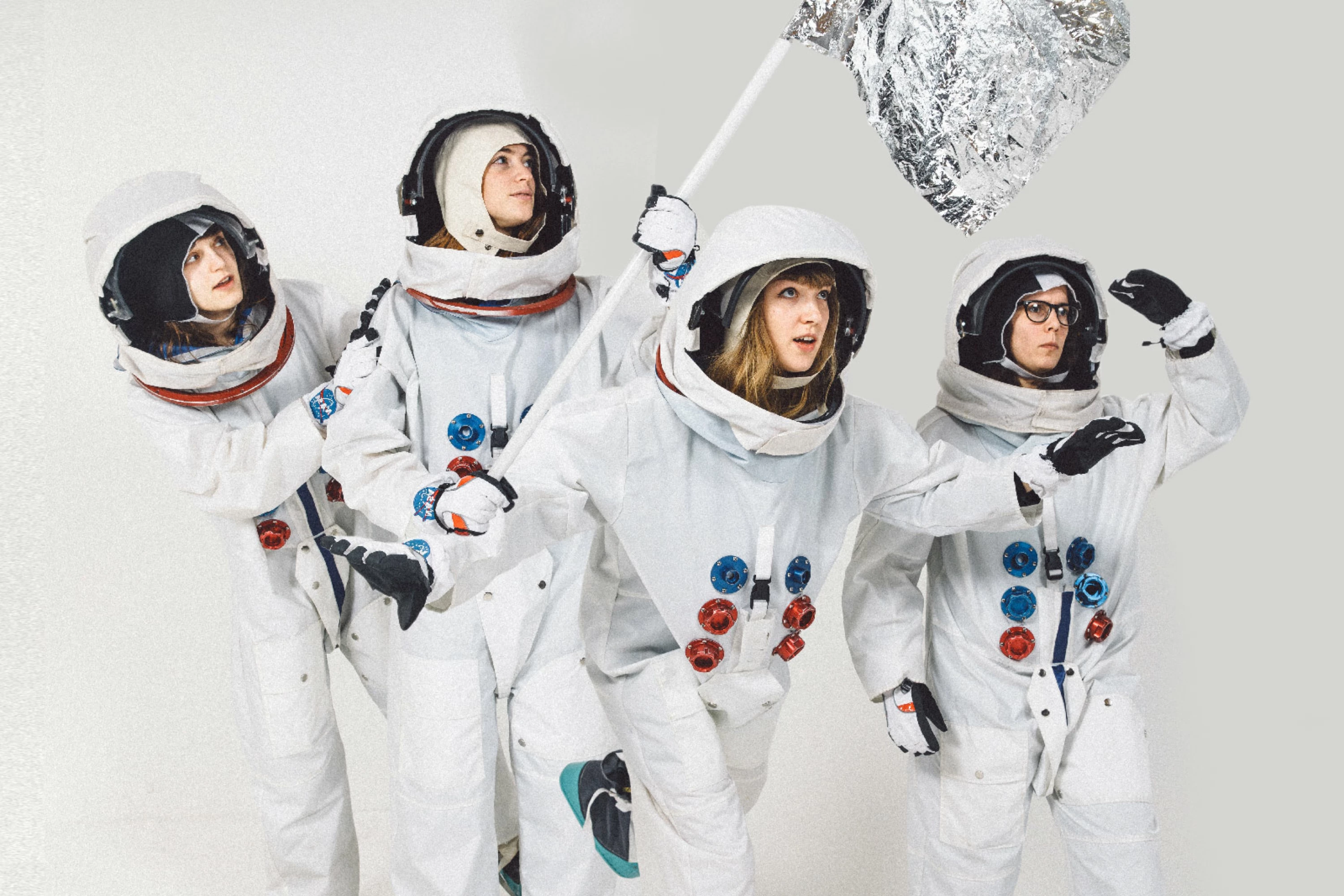 A month later, The Big Moon's first live voyage onto the airwaves is a fading memory. Today, they're scoffing salted nuts in the pub instead while waiting on a pre-gig pizza delivery. "This is part of our pre-show ritual!" informs Fern. "We always say 'da iawn, pob lwc, rwy'n dy garu di', too" she adds, casually. "For somebody who doesn't understand Welsh, it's 'well done, good luck, I love you,'" she helpfully footnotes. "That started in Birmingham at the Sunflower Lounge. We didn't do a proper hug, it was all a bit of a rush, so we turned around, and we said that. That's something we always say now."

"We do it before we go on," says Celia, "or else everything will blow up."

Tonight, around the corner from their boozer of choice, another landmark moment awaits. The Big Moon are headlining the venue where they played their first ever gig way back when; the rough-around-the-edges Brixton stalwart, The Windmill. It feels fitting, and a little bit special, for things to come full circle.

"We were called Riff Randell," chuckles Jules. "It was fucking awful," Fern adds.

"It was probably really ramshackle, but we played a gig! I definitely looked at the floor the whole time," Celia chips in. "It was nice of them to give us a chance," she laughs, "back when we weren't very good…"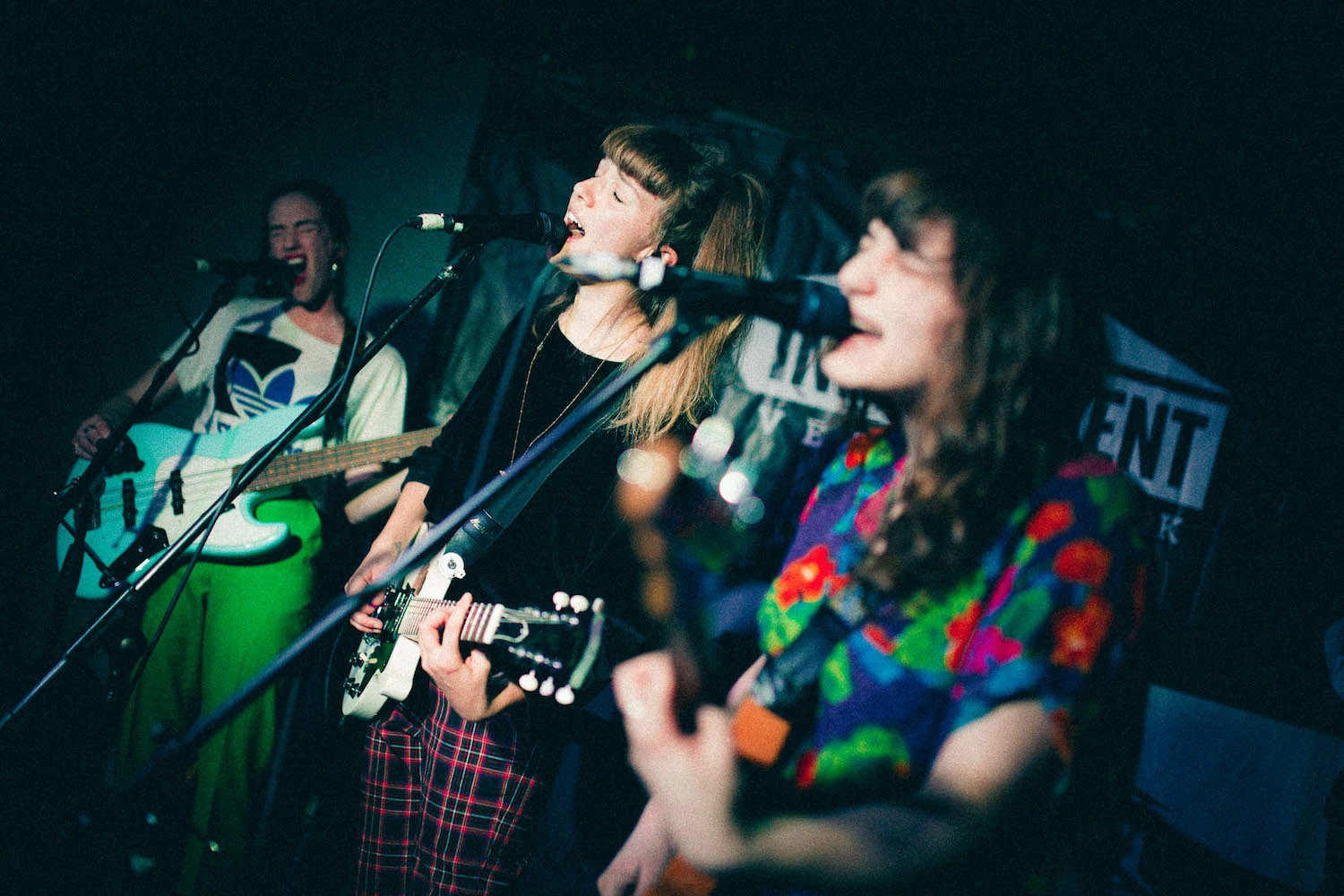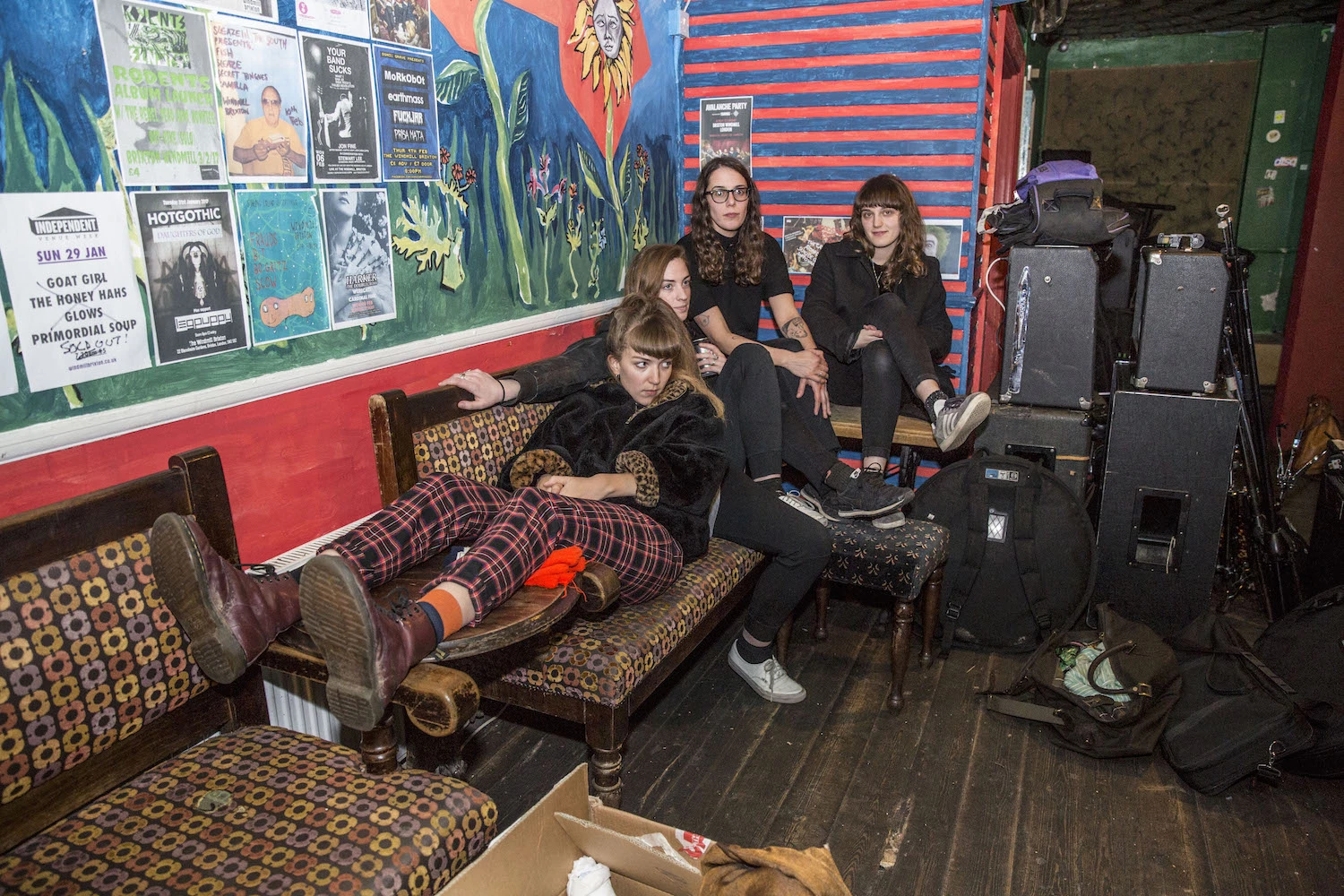 "
It was nice of The Windmill to give us a chance, back when we weren't very good!
— Celia Archer
'Love in the 4th Dimension' stands up as one of the boldest, brightest first steps from a new band in some time. Snoozy-titled 'Zeds', Soph's favourite track, actually has very little to do with getting a good night's sleep. "I try my hardest to get off… to sleep," Jules sings, before giving way to a yearning muddle of squealing guitars. The title-track, meanwhile, peters gently into life with a woo-ing chorus, before crashing headlong into yet another razor-sharp melody. The next minute, Jules is barking and yelping her way through 'Bonfire', hurling herself into every line as Soph nimbly scales the fretboards, and Celia's bass circles craftily atop Fern's pulse. The whole song busts with a fire-starting, pent-up urge for destruction. No wonder it's apparently the band's most requested song live; it's yet more evidence of a band with powerhouse anthems for days.

"That was the one," beams Jules, "when were were recording the album. We did 'Bonfire' and I was really excited. Obviously I was excited before, but that song to me feels like how we should sound; really raucous and energetic."

That's The Big Moon all over. Beneath the surface impact of their shredding arsenal, 'Love in the 4th Dimension' is actually a brilliantly soppy, triumphantly loved-up record, too. Falling in love, revelling in lust, pulling through challenging rifts, and holding friendships up high, it's a record that lights up the gloom. It's not just a take-away the band embrace whole-heartedly; it was something of a goal from the off.

"There's a time and a place for miserable songs," concedes Jules, "but I don't want to just spread misery. I sometimes feel like it's bad enough that I am writing songs about me, and my life, and all my feelings," she hoots, "but I'd rather write things that are a bit more galvanising…"

"Also," points out Celia, "you've been in love! You fell in love when you started the band!"
"Yeah, I've been majorly in love since we started the band," Jules grins gleefully. "My life's just going really well!"

And then, suddenly, for no particular reason, things take a darker turn. Out of nowhere, Jules discloses her theory behind The Big Moon's good fortunes thus far.

"I've got this taxidermy crow in my bedroom, which my friend stole from a party, as you do," she says, spinning the yarn. "I've had it for two and a half years – since we started the band – and I was scared of throwing it away.." "It's our albatross," adds Celia as a sinister aside.

"It's full of moths, and dust," continues Jules, "just," she provides a haunting squawk for effect, "there with its wings out. I even put a bow tie on it, but it's still so gross. I'm not proud of the crow. I like to think of myself as not superstitious, but the crow is a secret I keep in my bedroom. And now I've told you!"

"Off the record!" yells Soph across the room.

"Nah, on the record," Jules shrugs. "You can have the crow. Keep the crow. I actually tried to write a song about the crow once, but it was too stupid. So shit!"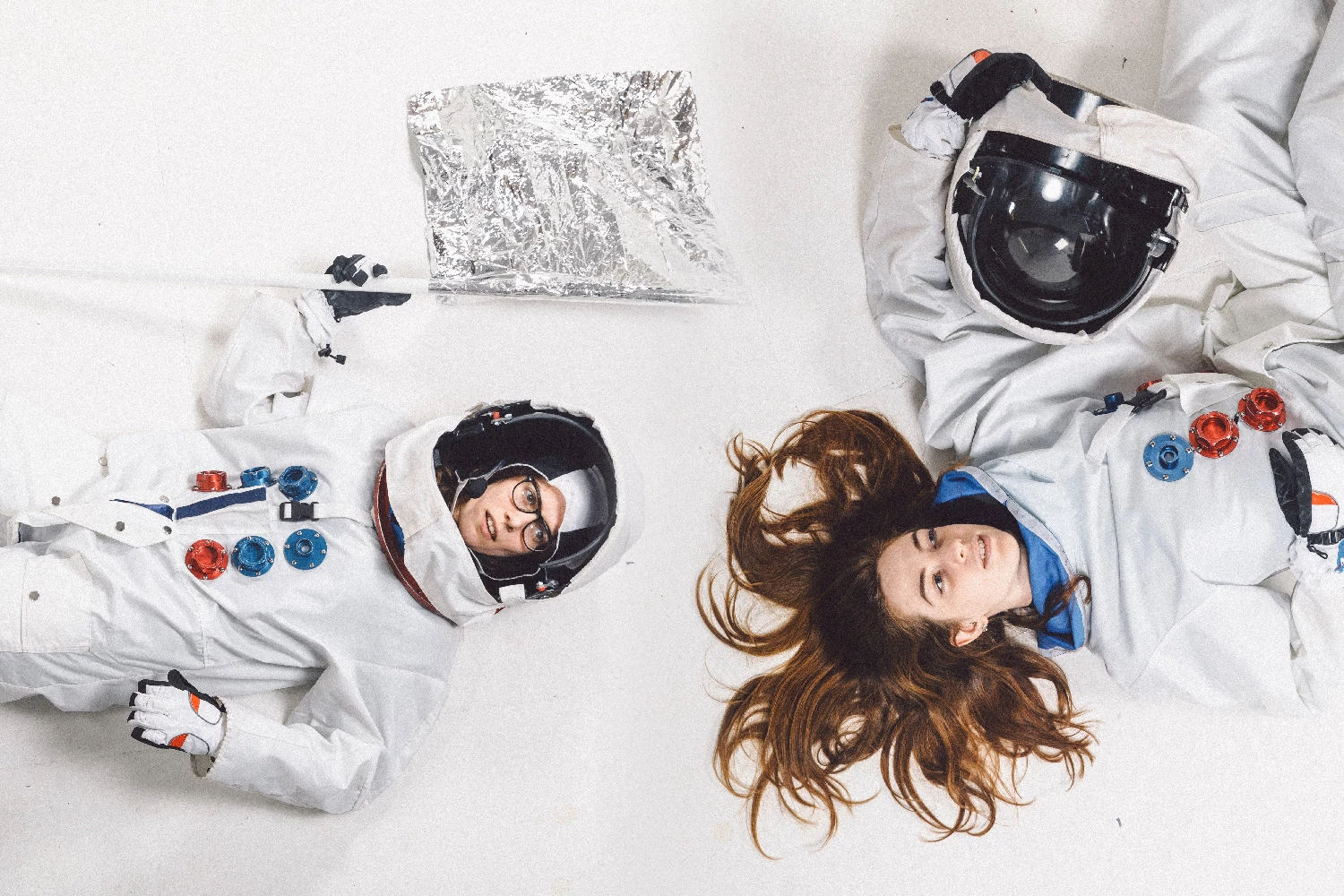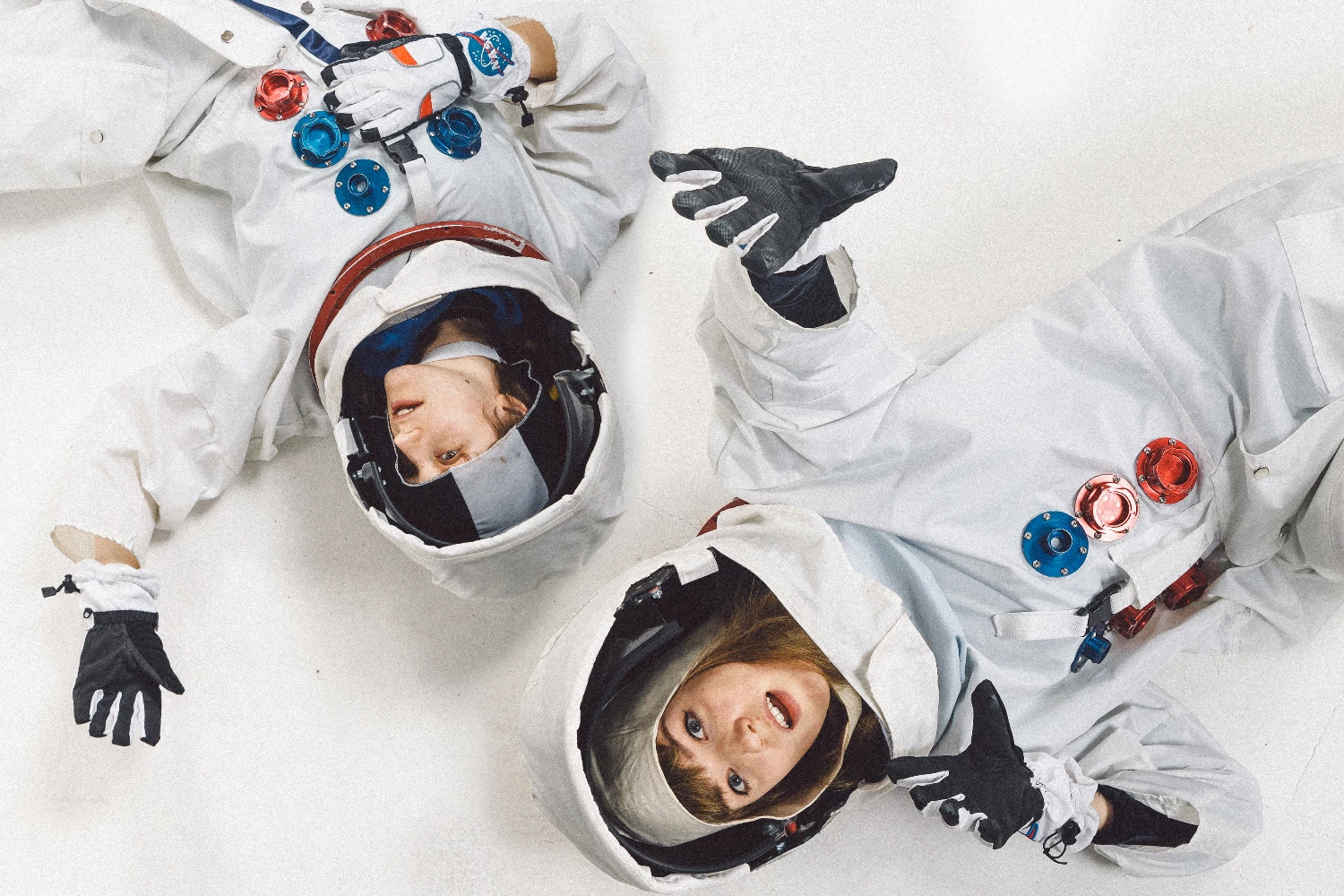 "
I don't really feel like any of these moments are very Spice World…
— Celia Archer
Thankfully, The Big Moon's resident raven doesn't accompany them on the road (that's a role left reserved for a cuddly toy fish named Pho) and given their van playlist of choice, it's perhaps no surprise they've crafted a debut as uplifting as 'Love in the 4th Dimension'. "It's called 'Textured 80s and 90s Sentimental Nostalgia,'" Jules confirms. "We have another one too, which is 'The Best of Magic FM'. Once I fell asleep, woke up, and I was still singing along." Luckily, she's referring to a time she wasn't the designated driver.

It turns out that Jules is a bit of a demon behind the wheel, mind, particularly when her bladder's close to bursting. "Once, Jules really needed to wee,and she just stopped the van at the entrance to a concourse and just went," recounts Soph gleefully. "It was fine!" shouts Jules.

"The amount she needed to wee, though, it was a needing to stop job. You'd need a couple of pint glasses otherwise," says Celia, offering a few words of support. "I don't really feel like any of these moments are very Spice World…" she adds, valiantly trying to steer conversation away.

"Obviously, our tour bus looks like the Spice Girls' one," Soph picks up. "Hey, guys, remember when we drove across Tower Bridge, and it opened, and we did a jump?!" asks Celia. "That was really cool."

"We actually had a sleepover really early on, and watched Spice World, and drank beer, and then all slept in the same room," grins Soph. "That was really cute."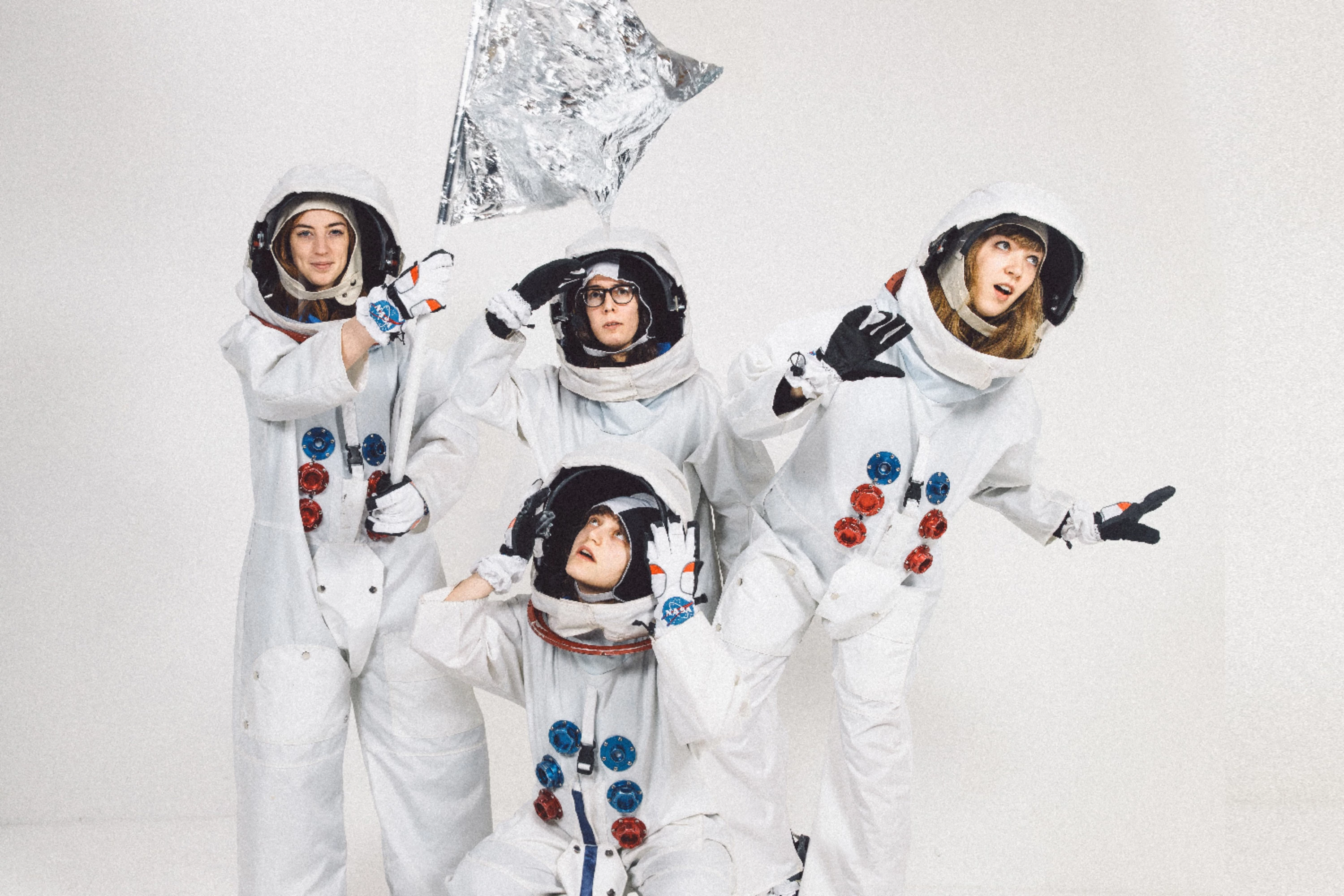 "
I like to think of myself as not superstitious, but the crow is a secret I keep in my bedroom. And now I've told you!
— Jules Jackson
The Big Moon are – it's quickly apparent – the sort of bunch that hold very little back, in all respects. Over the course of a single lunch sitting, Soph looks back nostalgically on "that time we all weed together on the way to Glastonbury, all in a field, in a line" and Jules, meanwhile, confesses to her largest character flaw. "I never wash my hands," she admits, before the others all murmur in agreement. Fern, in fact, is the only one who seems to take a disapproving view. "They don't wash as much as I'd like them to wash," she confides quietly. "I think washing is so overrated," Celia snorts in retort.

Later on, with cleanliness chat left behind, Jules spends a puzzled few minutes refuting, and then quietly re-agreeing with, quotes given to DIY regarding The 4th Dimension itself during a phone interview a few months back. According to the frontwoman, the area in question lies just on the cusp of where space begins. Everything there is square and travels backwards. "When was I saying that?" she protests initially. "When I was high? Oh..".

"It was a great time when Jules paralysed her shoulder and was heavily medicated for a long time while doing press!" remembers Celia. "My take on 'The 4th Dimension' is nothing as fun as what Jules said," she laughs. "When Jules described the fourth dimension, I felt it was correct."

'Love in the 4th Dimension' is a lot of things as a first record. It's a haywire planet; totally bonkers, and meticulously pieced together at the same time, operating using its very own topsy-turvy rules of physics. It's also the sound of a beyond-stratospheric band making their first bold steps, and striding leaps and bounds ahead of the pack. An untameable rabble and a "weird combination" (Celia's words, not ours) of musicians that gel with a super-glue strong bond, The Big Moon haven't just made this year's brightest debut, they've set down their flag as the UK's best new band.


'Love in the 4th Dimension' is out on 7th April via Fiction.