Watch:
Anna Meredith gets animated in the video for 'Dowager'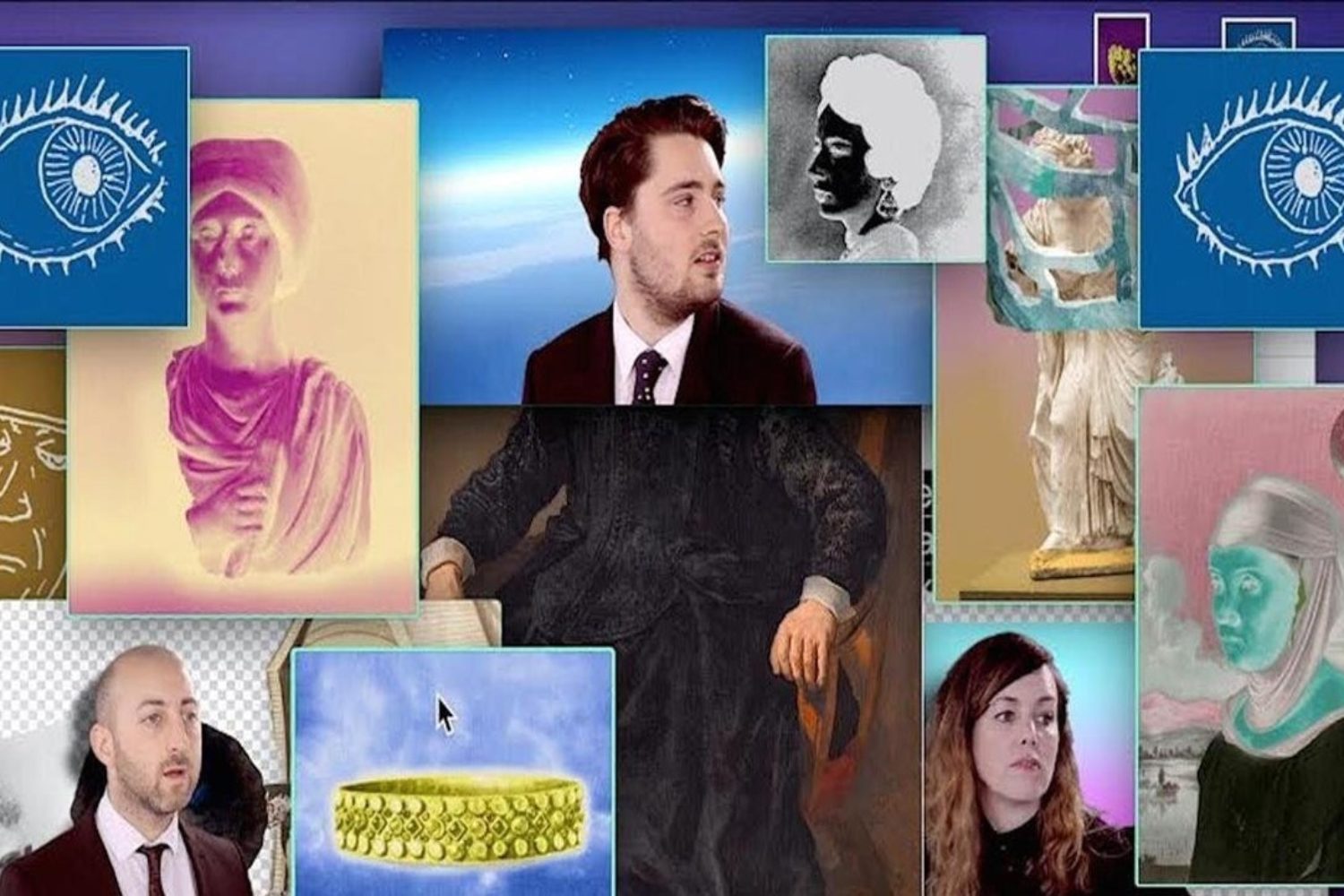 Live footage and animation collide in the creative wonder.
After returning from her first ever US tour, the blimmin' brilliant Anna Meredith has shared an equally amazing video for her new single 'Dowager.'
Directed by filmmaker and animator Ewan Jones Morris, the clip mixes together animation and drawings with live-action footage and photographs. Anna and her band are featured singing together, but around them maps draw routes on themselves, photos of women grow hair, and eventually the trio are drawn into a cyber world where they're at the mercy of Photoshop. Cue a seemingly random collection of images, from historical figures to blown apart sculptures, dissected birds and animated eyeballs watching over the whole thing.
Anna says: Meredith says: "I'm very excited to be working with the brilliant wonky mind of Ewan Jones Morris again on a second video. It feels like a bit of a darker partner piece to his excellent Taken video, which also features Sam and Jack and I singing as a group. I love the combination of animation and footage he's used and the growth of the video through the track"
Watch the video for 'Dowager' and see all of Anna Meredith's upcoming tour dates below, including her biggest-ever headline show at London's Oval Space in November.
APRIL
08 Rotterdam, NED, Motel Mozaique
22 Reading, UK, Are You Listening? Festival
MAY
26 Edinburgh, UK, Hidden Door
28 Leeds, UK, World Island
JUNE
04 Dudingen, SWI, Bad Bonn Kilbi
23 Ballinlough Castle, IRE, Body & Soul
JULY
09 Jodrell Bank, UK, Bluedot Festival
17 Nijmegen, SPA, Valkhof Festival
24 San Sebastian, SPA, Heineken Jazzaldia
AUGUST
05 Katowice, POL, OFF Festival
17 Brecon Beacons, UK, Green Man Festival
SEPTEMBER
01 Dumfries & Galloway, UK, Electric Fields Festival

Get your copy of the latest issue