Watch:
Public Service Broadcasting get mechanical in the video for 'Progress'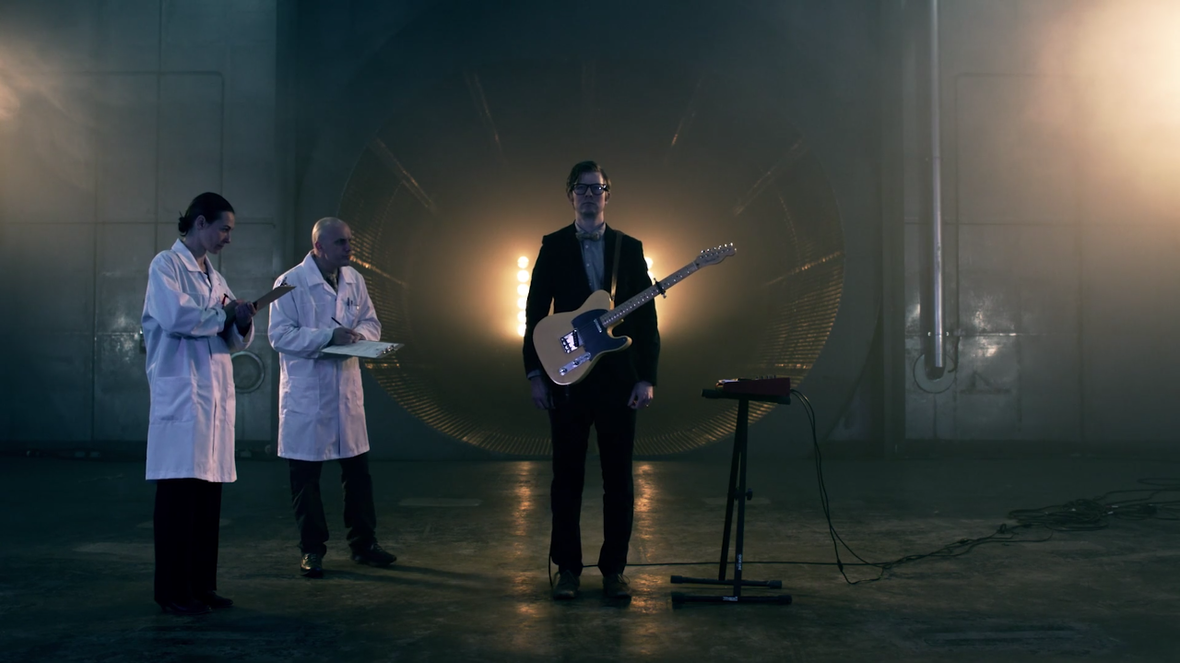 They've also revealed more about the guest artists joining them for 'Every Valley.'
A couple of weeks on from announcing their new album 'Every Valley,' which focuses on the mining industry in Wales, Public Service Broadcasting have shared a new video for their single 'Progress.'
Directed by Lucy Dawkins and Tom Readdy (who you might well remember from their 'Go!' video), the clip is a bit of a playful, slightly tongue-in-cheek look at a pretty hefty topic: the place of mechanisation in the development of humanity.
As well as sharing the video, the band have also explained more about who'll be joining them on the record. The single already features Camera Obscura's Tracyanne Campbell, but J. Willgoose, Esq. has explained more about the full cast: "One of the most exciting things about making this album was working with a whole cast of collaborators and musicians, from the local strings players, the Beaufort Male Choir, and our own brass musicians, all the way through to breakthrough acts like Haiku Salut and more established artists like 9Bach's Lisa Jên Brown, Tracyanne Campbell of Camera Obscura and a musical hero to me and countless others, James Dean Bradfield of the Manic Street Preachers."
He continued: "I'm so happy - honoured, and humbled, in fact - that we've ended up with all of them on the album. I feel like they've considerably enriched and enhanced our sound and I think the record is all the better for it."
Watch the video for 'Progress' below.