Live Review
Run The Jewels, Albert Hall, Manchester
31st March 2017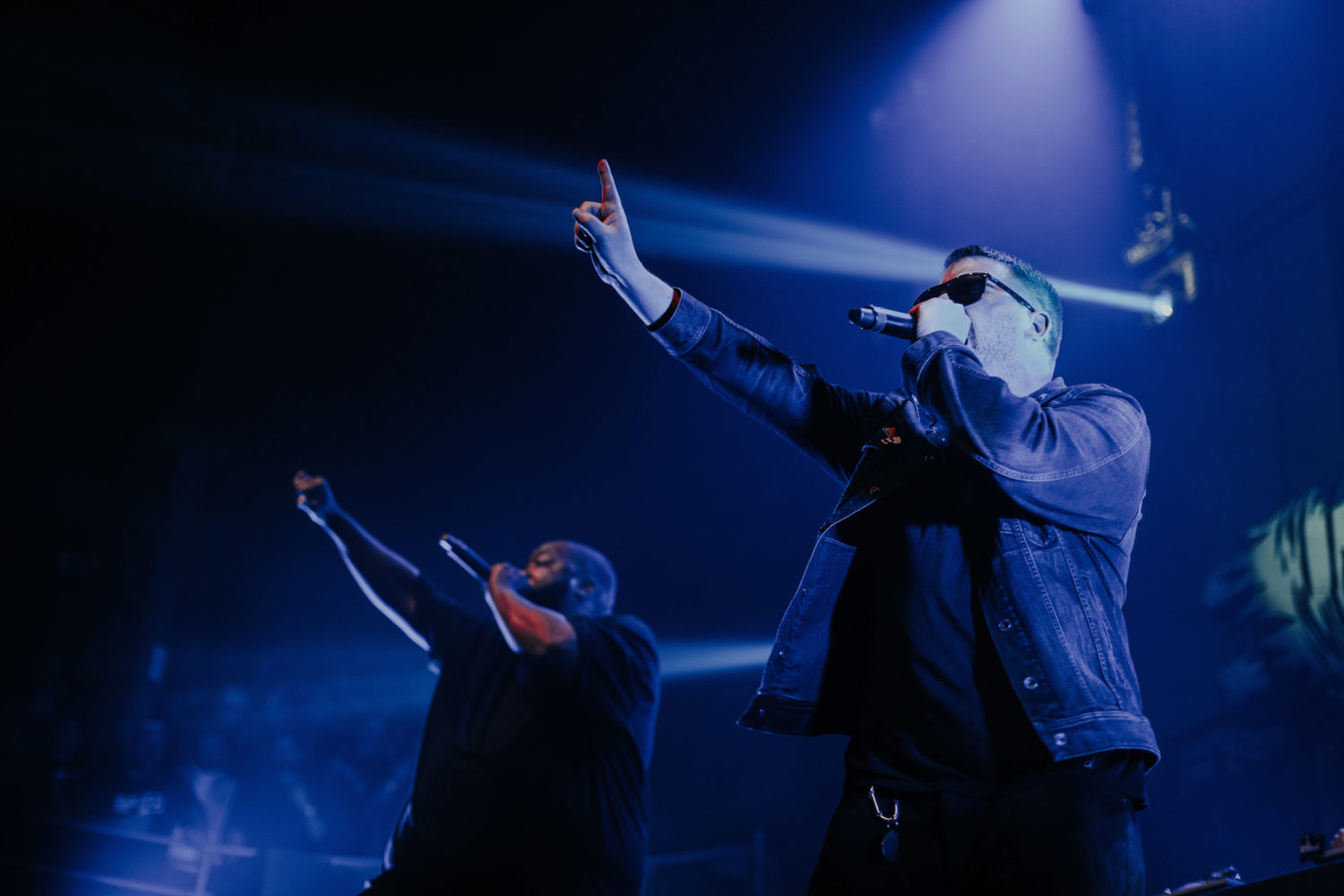 There's a genuinely uplifting sense of togetherness as both revel in the friendship of each other.
The two-fingered pistol. The fist. The universal symbol of knowing the world is against you but starting a mosh pit right up against the riot shields. Ever since Run The Jewels exploded onto the scene - as much as you can as two certified legends solo - that two-handed salute has followed them adoringly everywhere. Tonight they even play under two giant gestures, each punching out from the background to form the backdrop to the stage.
With the feverish critical praise it received, latest album 'RTJ 3' seemed a safe place from which to pull an opening track. As it is El-P and Killer Mike choose to kick off proceedings with three songs in a row from the album, a breathless salvo of 'Talk To Me', 'Legend Has It' and 'Call Ticketron'. Firmly in the swing of things, it's time to delve slightly further back into the past and return with a scintillating performance of 'Blockbuster Night'. There's a genuinely uplifting sense of togetherness as both performers seem to revel in the friendship of each other and their disdain for a world of politics beyond their control. As Killer Mike puts it: "We've come from the asshole of the centre of the apocalypse", "the bastard cousin of the UK".
Run The Jewels can easily snatch the title of the most relevant act of the past few years, yet still seem able to put in an all-time set using almost exclusively material from the last two albums, the consistent burn of 'RTJ 3' sparring well with the more bombastic and blunt 'RTJ 2'. It's a stark ballsyness that both of these men can inhabit so well, El-P taking time out in his faux shyness, to explain how he "has to be brave" and he just wants the chance to debut his "solo poetry". "I leave my prints on her keester, suck…" by this point it's pretty clear that El isn't heading for the sonnet section just yet. Larger than life entertainers with a natural charisma and a firm grasp on their humour it's almost easy to forget at this point that some time tonight RTJ are going to produce one of the saddest and most powerful songs of any set in 'Early'. By the time the tale of police brutality, fear and violence ends with the lost bystander explaining "But didn't record cop when he shot, no warning. Heard it go pop, might have been two blocks. Heard a kid plus pops watched, cop make girl bleed. Go to home, go to sleep, up again, early" it's impossible to forget.
Somehow RTJ are able to balance their dystopia with euphoria and keep each all together more real than most would be able to. Speeding sharply towards the final car-off-cliff face moment, 'Close Your Eyes (and Count to Fuck)' is an explosive, bone shattering, Zack De La Rocha-injected impact that sends the room into the most frenzied chaos yet. There's a final goodbye in the shape of weirdly uplifting 'Down' as if RTJ do it almost out of respect to their role to leave us with some sort of hope.
That hope? So long as there is a finger pistol and a fist raised up somewhere there's hope and no one in this room is putting them down any time soon.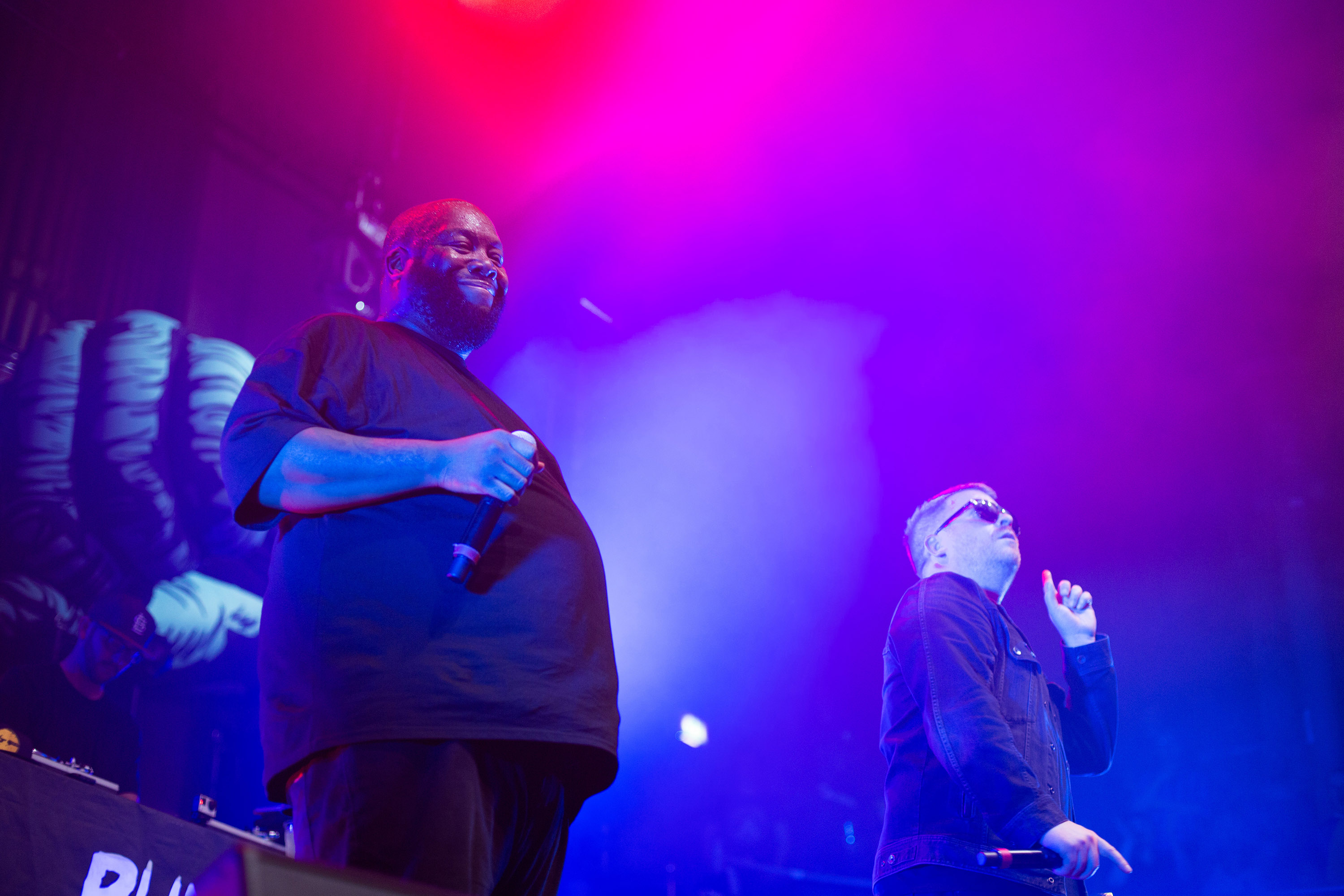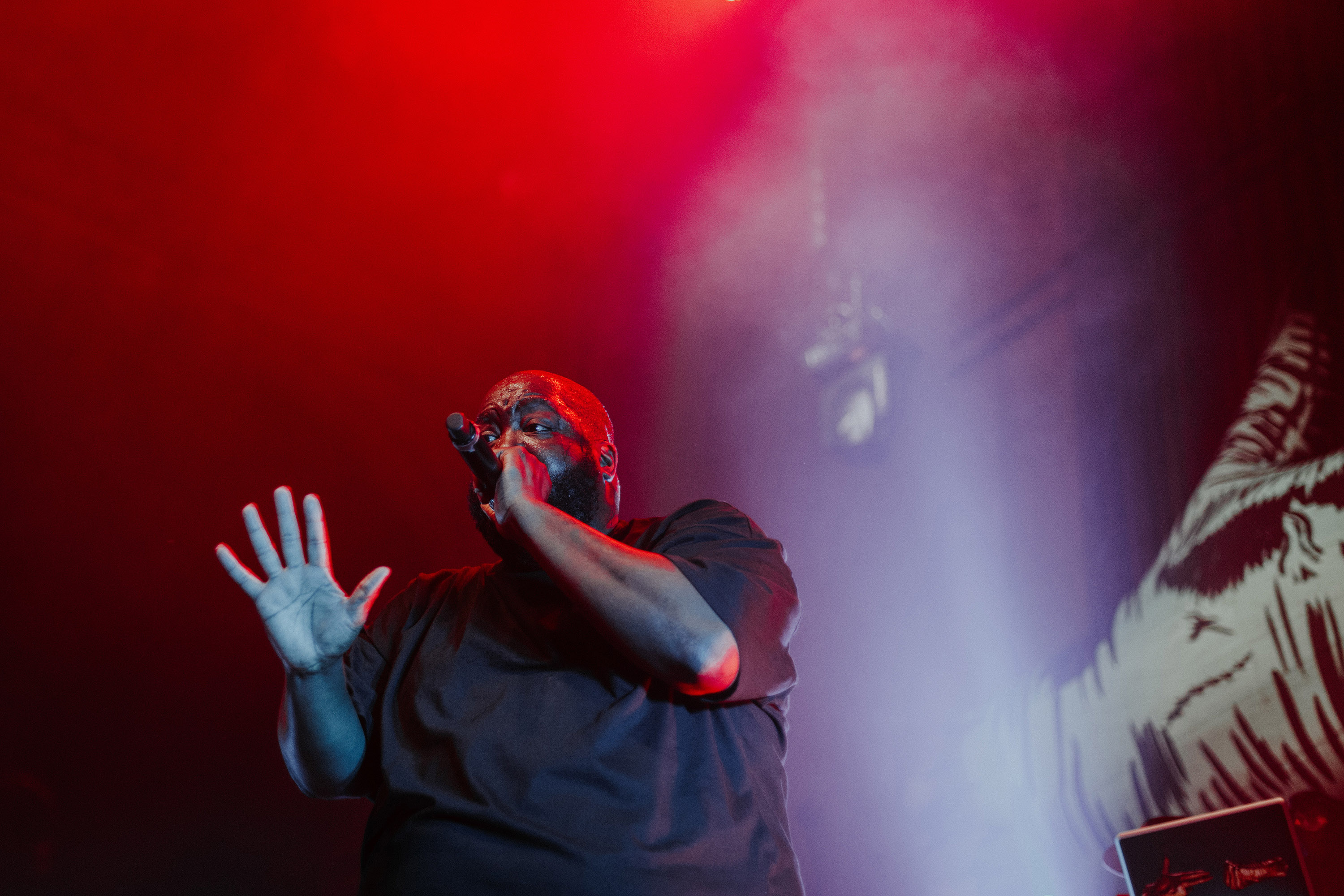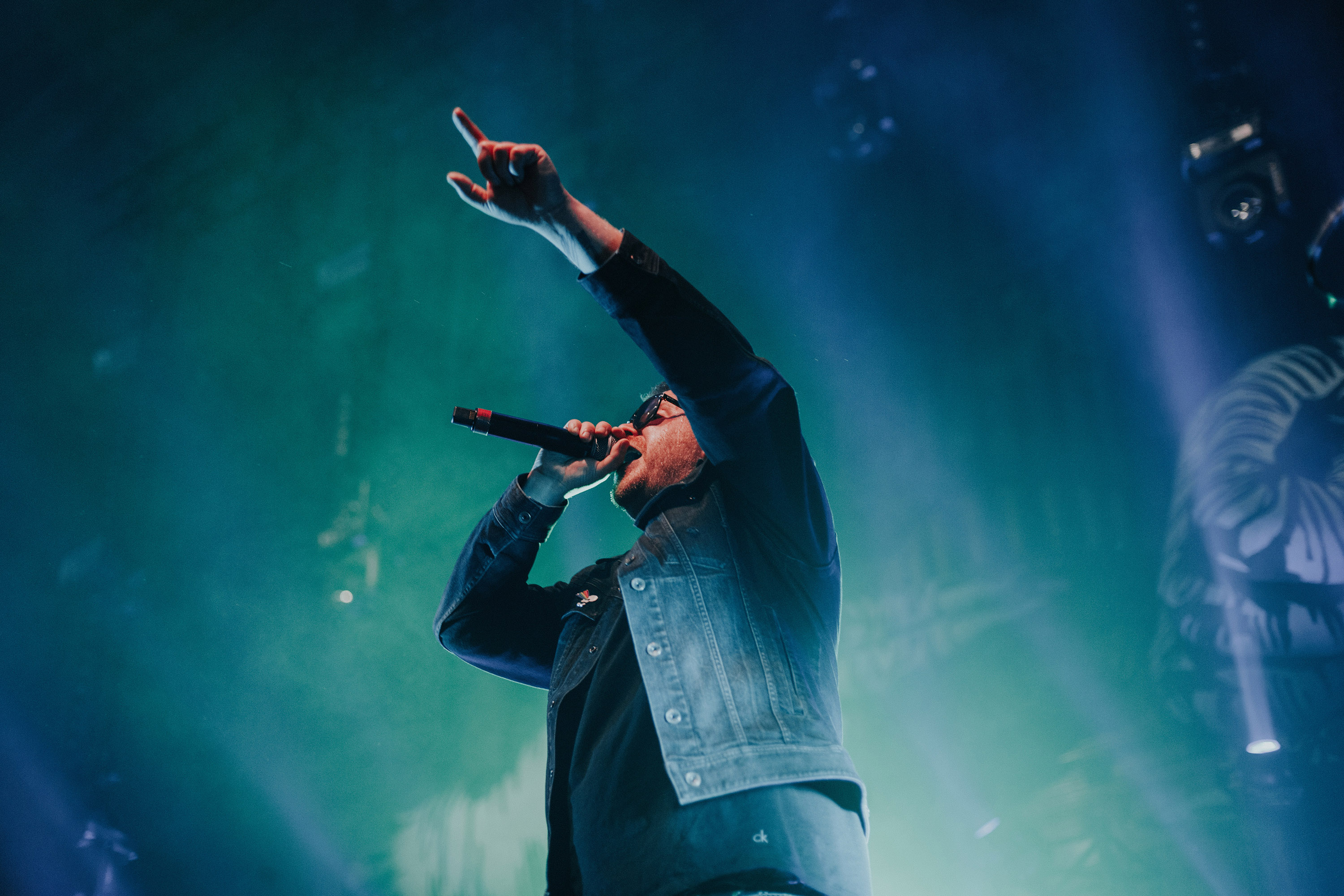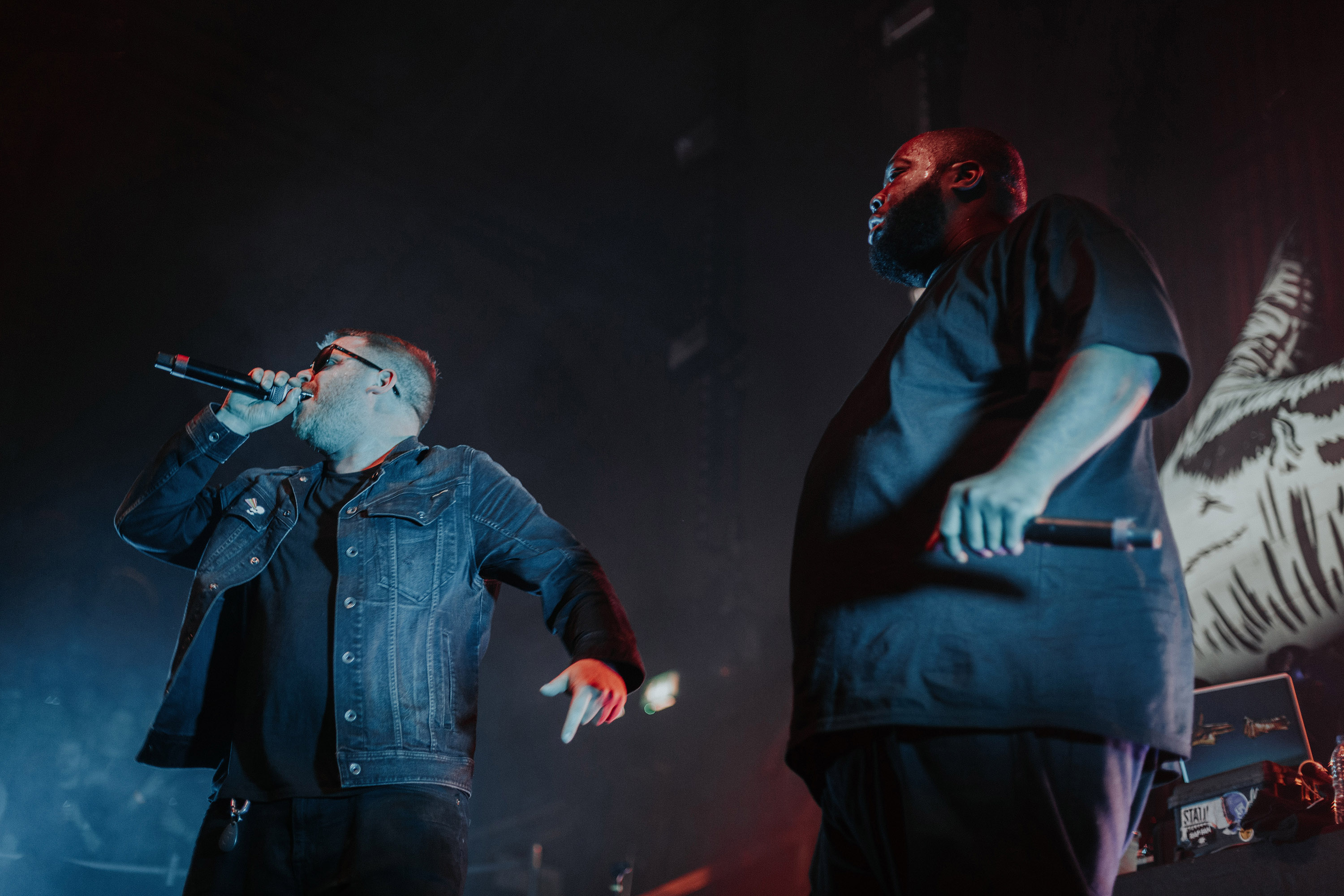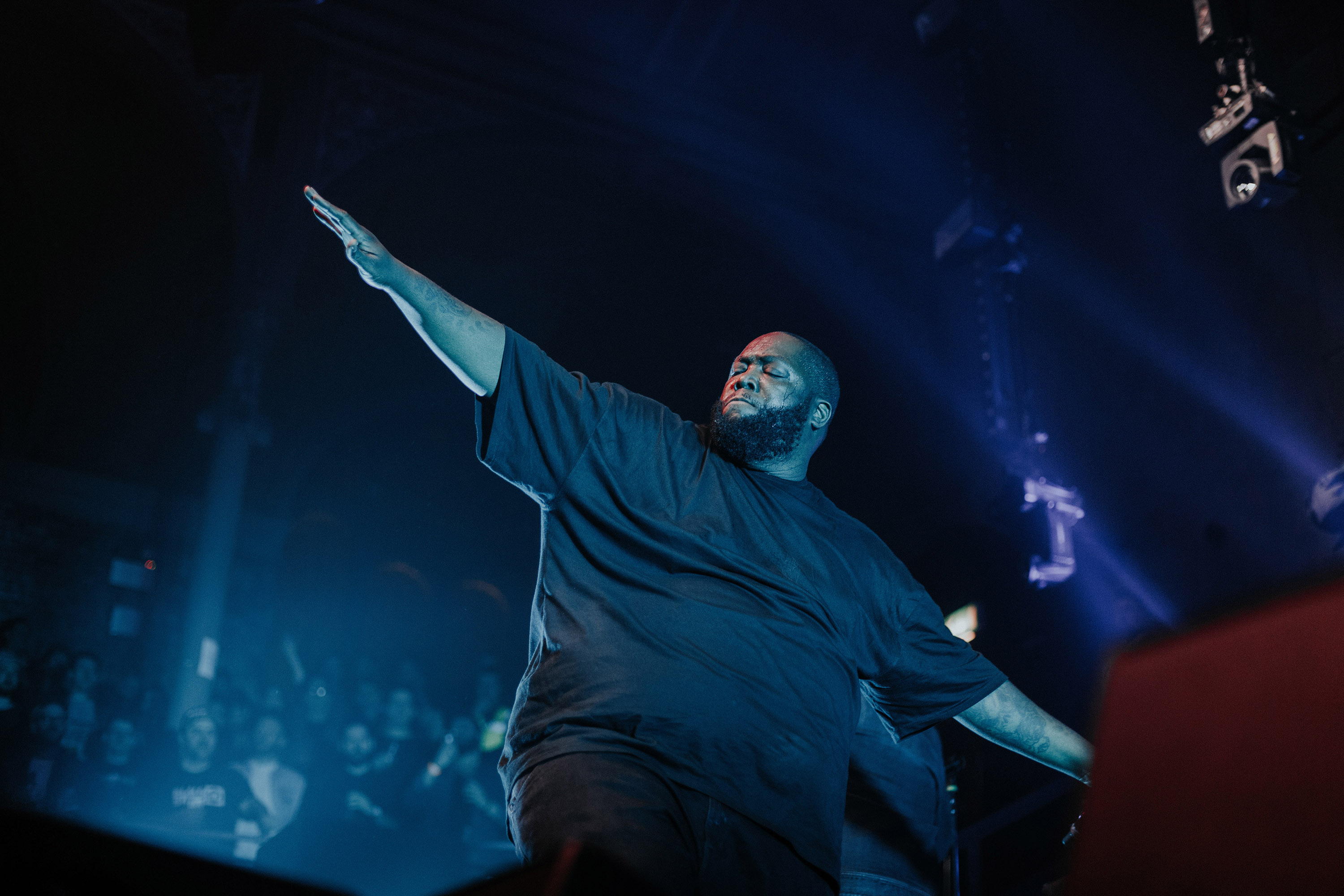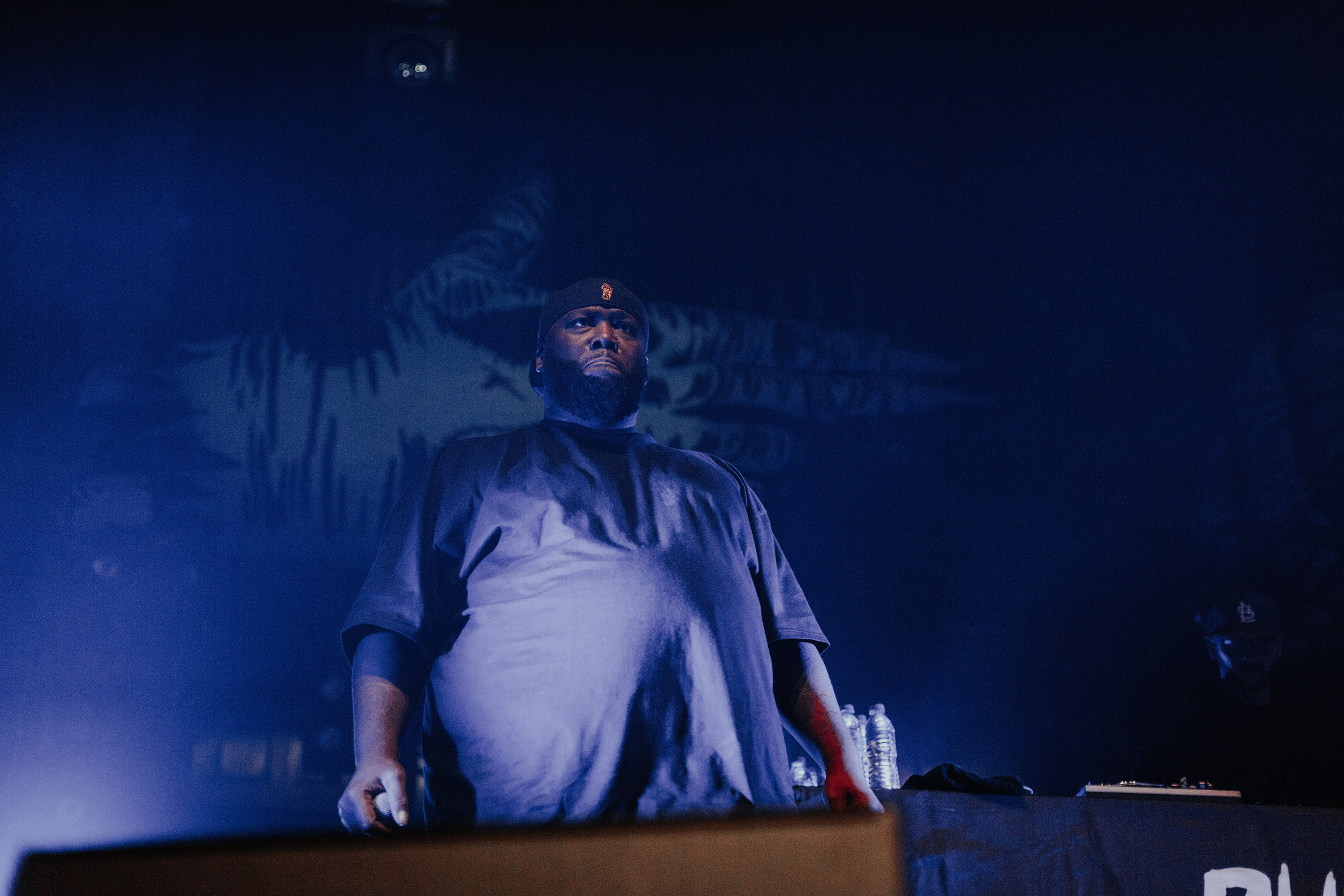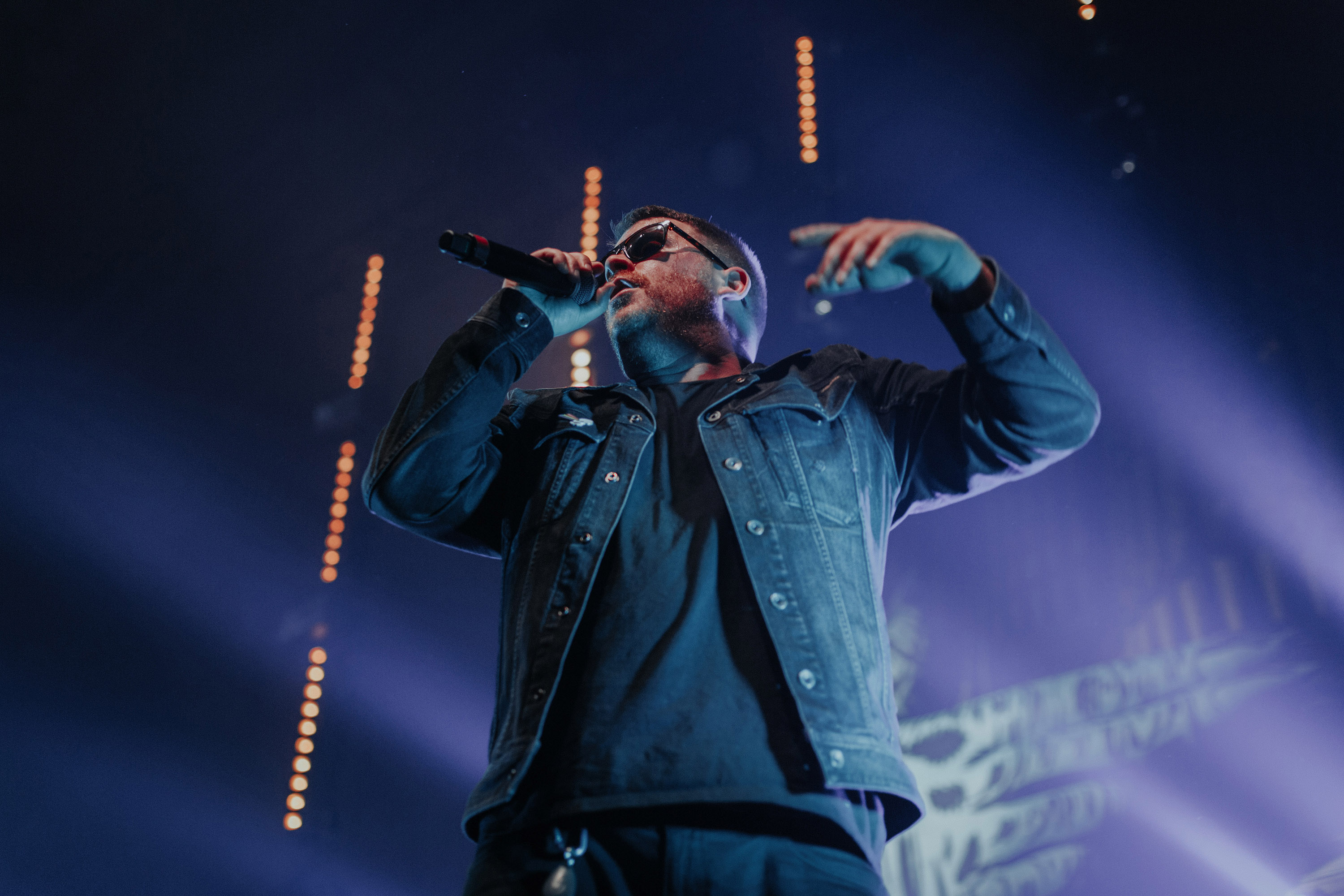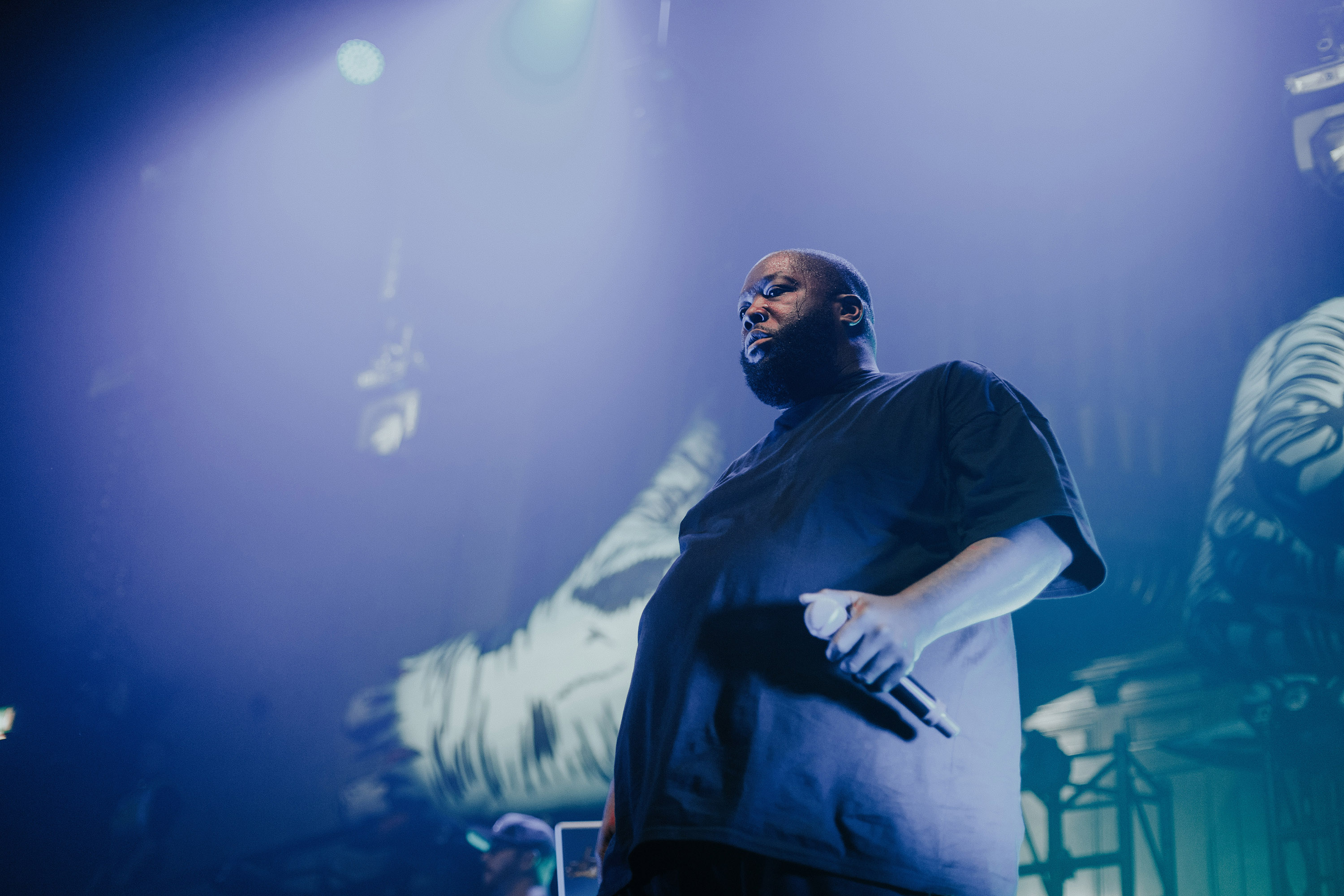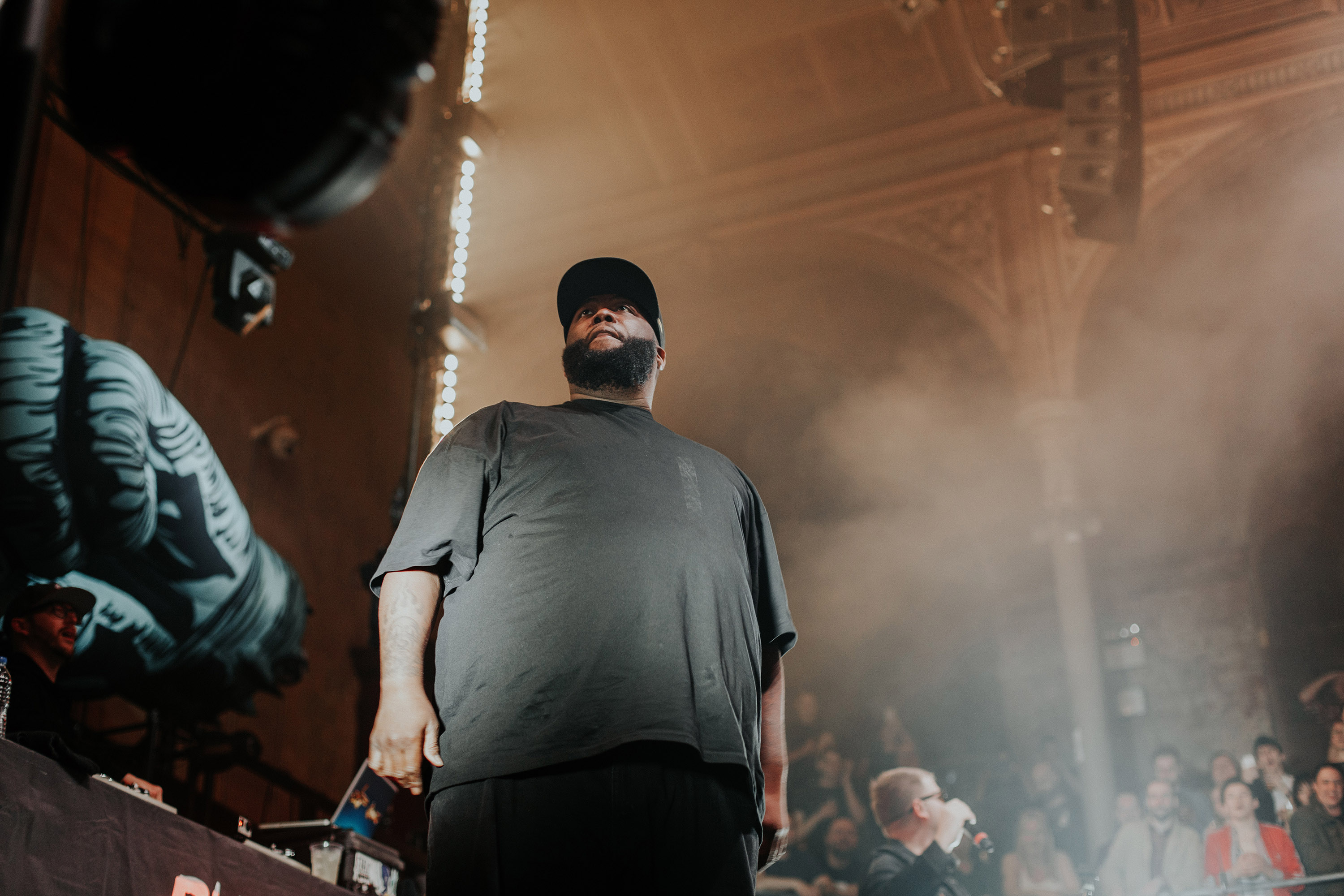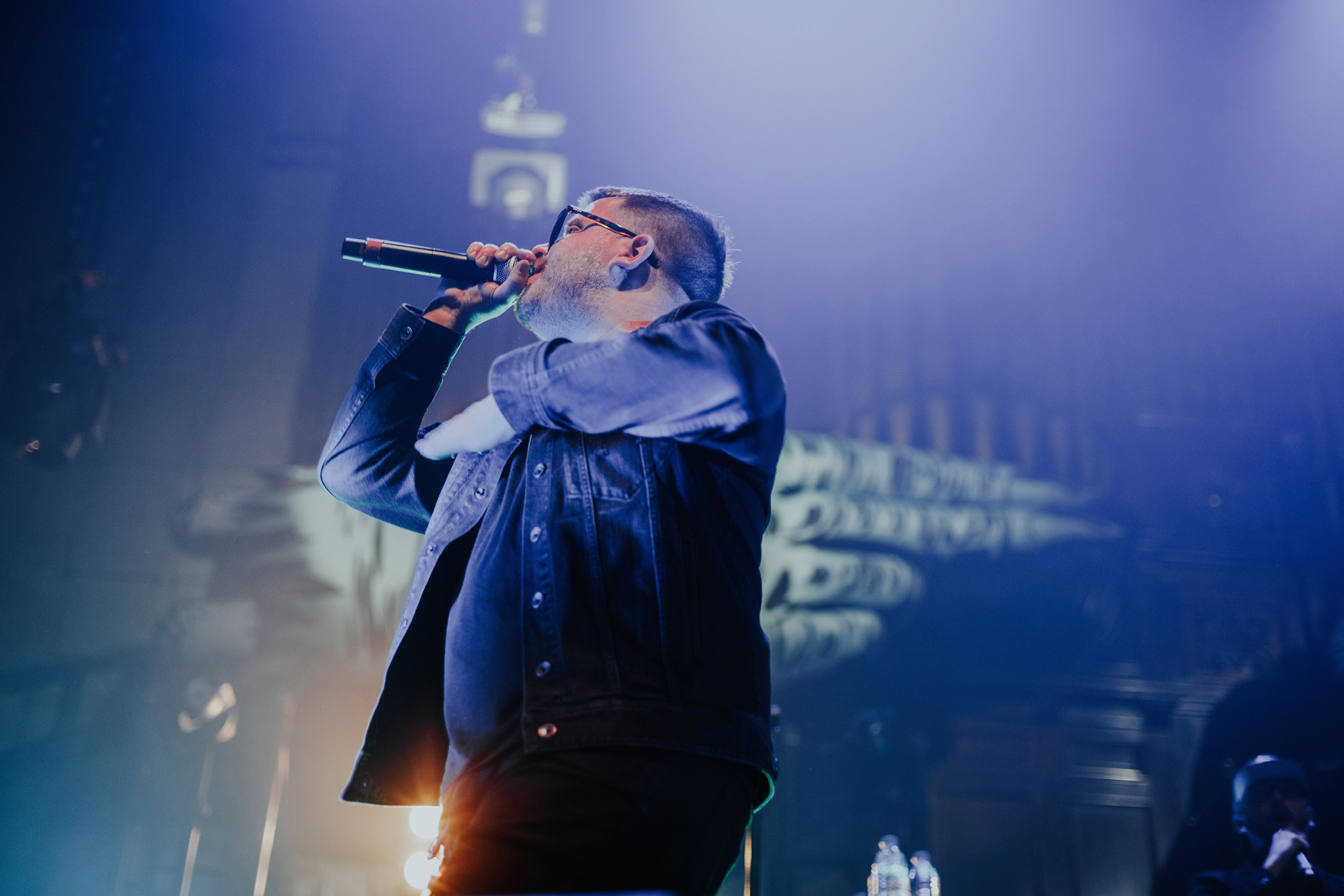 Get your copy of the latest issue