Neu The Neu Bulletin (Nnamdi Ogbonnaya, Yaeji, TOUTS & more)
DIY's essential, weekly guide to the best new music.
Neu Bulletins are DIY's guide to the best new music. They contain every single thing that's been played at full volume in the office, whether that's a small handful or a gazillion acts. Just depends how good the week's been.
Alongside our weekly round-up of discoveries, there are also Neu Picks. These are the very best songs / bands to have caught our attention, and there's a new one every weekday. Catch up with the most recent picks here.
Queens-born South Korean producer Yaeji recently released her eponymous debut EP on GODMODE, bringing together five instinctively chilled yet intriguing slices of glitch electronica. 'Feel It Out' pulses with a techno beat and steadily rumbles along with arpeggiated, melodic bleeps and her own languid style of spoken word. It's an exercise in restraint, but one that still draws you in to her unique, borderless world. "Shit is Yaeji" indeed. (Eugenie Johnson)
Nnamdi Ogbonnaya - nO drOOl
From putting out Diet Cig's first releases to bringing Forth Wanderers to our attention, San Francisco-based DIY label Father/Daughter keep coming up with the goods. Their latest release comes from Chicago-based multi-instrumentalist Nnamdi Ogbonnaya with new album 'DROOL', a bonkers trip through psych, jazz and hip-hop. Its standout, 'nO drOOl', teams skittish synths with melancholic vocals that flit between rapping and layered, heavily autotuned soul. There's a frightening number of styles employed across 'DROOL', and even just this track on its own, but none of them are half-cooked - Ogbonnaya throws all he has into every second, and the result is compelling. (Will Richards)
Most times we hear the word touts, it's in a pretty negative light. A new Northern Irish trio of the same name manage to convince us otherwise inside a hundred seconds on debut single 'Sold Out' though. Already selling out shows at home without releasing any music, this first offering is set to just take them further - channeling The Clash, 'Sold Out' is beautifully to-the-point, and shows an infectious level of confidence from these still-teens. Ones to watch. (WR)
LA-based jazz vocalist and classically trained pianist NIIA might best be known to some for working with Tourist, or with The Range. On her upcoming debut album 'I' though, she's set to break through with her own set of R&B gems. The latest is 'Sideline,' where NIIA is at her most vocally strident to date; whereas before she's mostly kept things restrained, here she lets out the full force of her voice. Set against lush orchestration while still presenting some unexpected twists and turns, NIIA probably won't be on the sidelines much longer if this R&B banger is anything to go by. (EJ)
Moondude, a new five-piece from South London, make music for hazy summer days, in the vein of Real Estate, Mac DeMarco et al. Debut single 'Displaced' concerns the greed of the upper classes, and dissatisfaction as a whole, yet these feelings of protest are buried under gorgeous, hushed vocals and sweet, reverb-filled layers of guitar. It's an exciting start from the youngsters. (WR)

Get your copy of the latest issue
More like this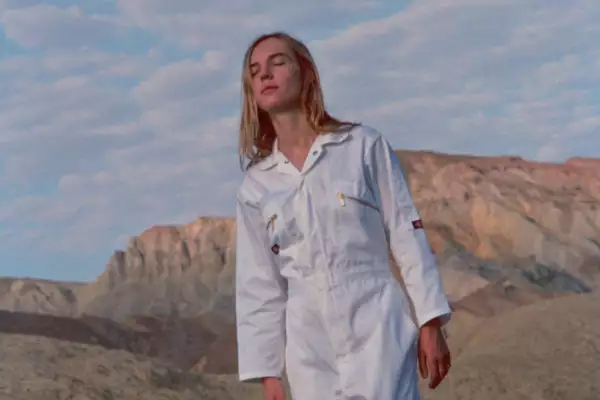 All the biggest and best tracks of the week, rounded up and reviewed.
DIY's essential, weekly guide to the best new music.