Premiere:
Wesley Gonzalez has a flutter in his 'I Am A Telescope' video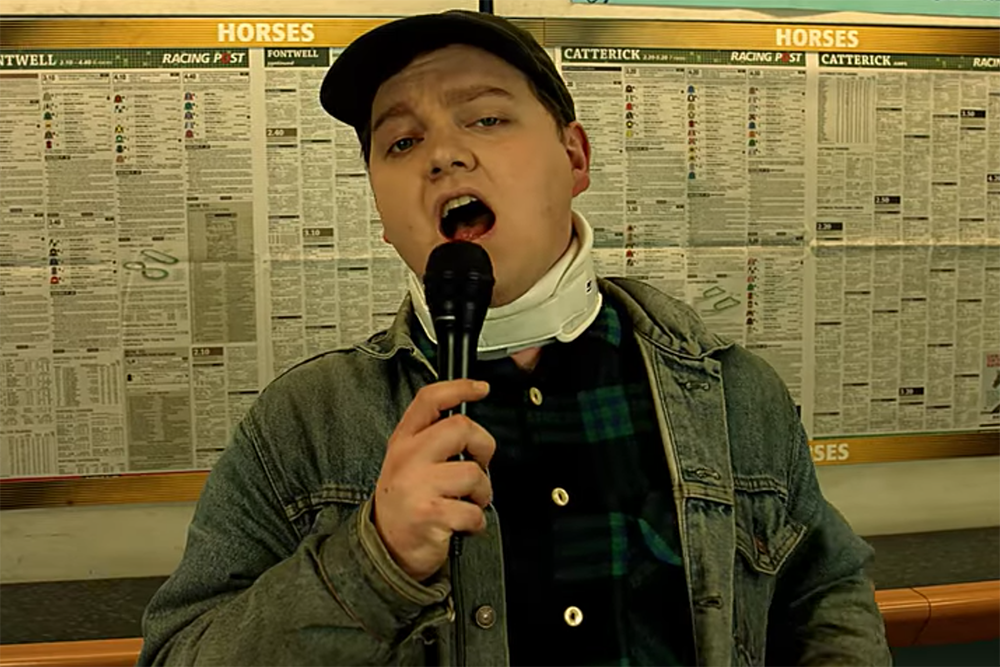 His horse Moshi Moshi comes in last, a tragic story.
Former Let's Wrestle frontman Wesley Gonzalez is releasing his debut solo album later this year via Moshi Moshi.
'Excellent Musician' comes out on 30th June, and we've got the first peek at his frankly brilliant new video for recent single 'I Am A Telescope'.
In the clip, Gonzalez heads to the betting shop, inexplicably wearing a neck brace. His horse, Moshi Moshi, disastrously comes in last.
Talking about the clip, the singer says: "This new video for I Am A Telescope was filmed at 8am on a bleak day in Brockley at the Betting shop, one of the oldest bookies in the area, there were still built in ashtrays on the tables and fag burns in the seats. Betting shops are interesting places, it's like there isn't an outside world when you are in there. The shoot ended with a Rasta bloke asking to buy my Synthesizer for £20 I declined the offer but can't blame a dude for trying, maybe I would've accepted the offer if he hadn't called it a piano? If I look ill or in a bad way for any reason let it be known that it's because I did my own makeup."
Watch the new clip below. Wesley Gonzalez headlines The Waiting Room in London on 4th May.