Round-up:
Tracks: PWR BTTM, Royal Blood, Her's and more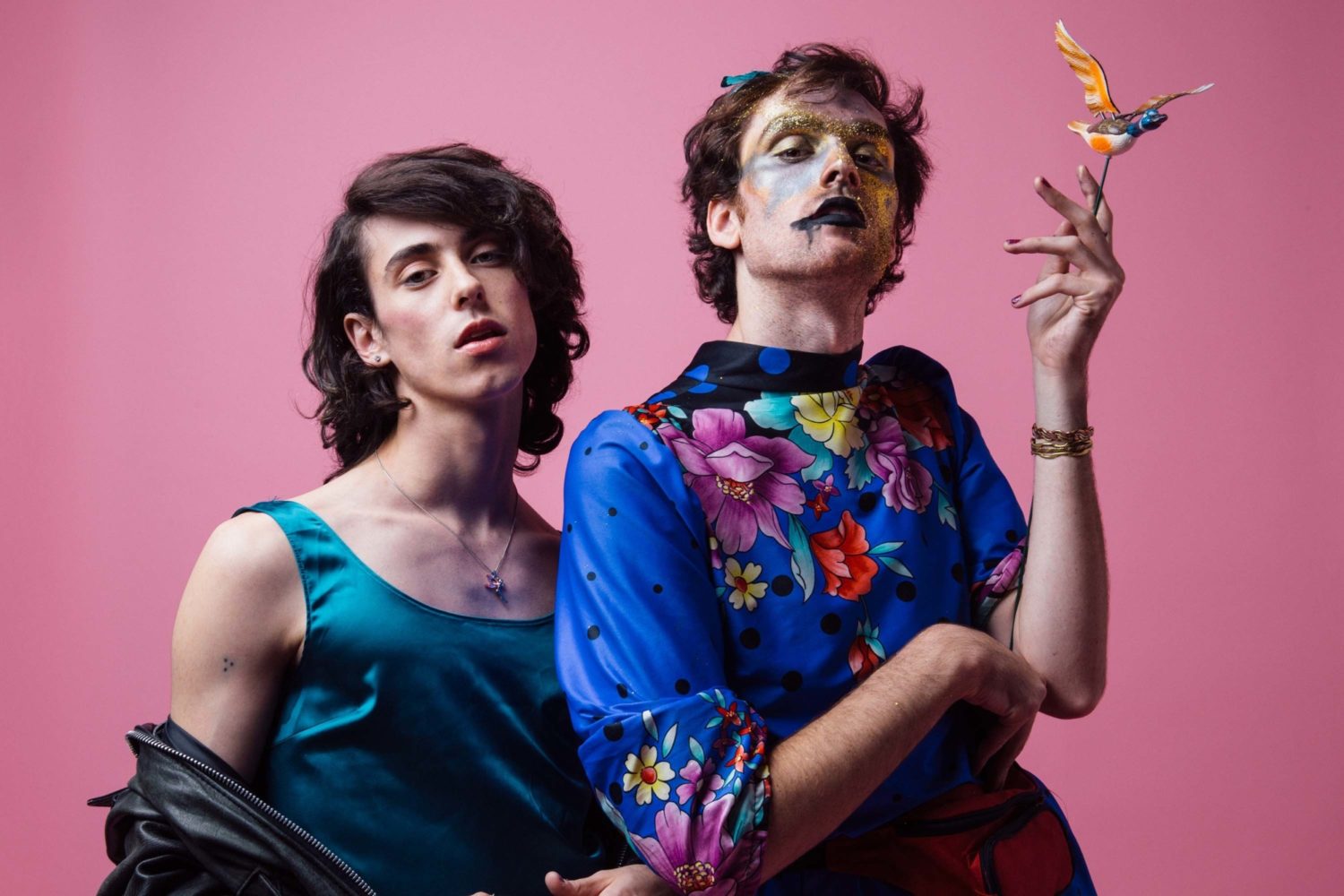 All the biggest and best tracks of the week, rounded up and reviewed.
Good afternoon dear readers and welcome to another edition of Tracks! A short week, this one, thanks to our dear friend Jesus Christ, but there are still some crackers to contend with. From PWR BTTM returning with the not-actually-very-funny but extremely important 'LOL' to another gigantic step forward from hugely exciting Liverpool duo Her's, there's been plenty to take our fancy.
Oh and there's the small matter of the return of Royal Blood - read our verdict on storming comeback single 'Lights Out'.
For our verdicts on all of this week's biggest and most exciting tracks, all you need to do is scroll down. And if you're itching to check out everything else out this week, step this way for DIY's Listening Hub, and our Essential Playlist.
"I know that I am naïve, and when I see you, my heart is 19," sings Ben Hopkins on 'LOL' – which in this case, either stands for a bit of gentle self-depreciation, or 'lots of love,' instead. Rumbling snares atop persistent guitar strums give way eventually – in true PWR BTTM fashion – to some oddly beautiful quavers of, erm, opera, a parping wave of french horn, and a raucous, super loud sea of sparring voices. "Many things break," they sing, "I don't know what to say." Dismantling the mysterious and often painful inner-workings of heartbreak, and dicing with their own loved-up naivety, this New York pair have a talent for telling their stories, and in turn, making others feel a little less alone. (El Hunt)
Royal Blood's comeback single 'Lights Out' is very, well, Royal Blood. From the track's first grubby bass line, the new cut streamlines everything that made their QOTSA-lite debut album such a hit into an even more brutal beast. An explosive chorus somersaults into a screeching breakdown - it's as immediate and instantly gratifying as a comeback should be, and puts any doubts that Royal Blood's new album will make them one of the country's biggest bands to rest. (Will Richards)
Highly attentive to the finer details of apostrophe-usage, and penning a bloody great pop song alike, Her's specialise in the sort of oddball anthems that float along like iridescent bubbles, the petrolly haze of flitty melodies just about surviving the plunky impact of Audun Laading's sharp bass-lines. This Liverpool pair have cooked up a special combination – up there with guac and nachos, to be honest – and the shimmery, fidgeting 'I'll Try' is no exception to their secret recipe. "Be yourself, and I'll be fine," croons Stephen Fitzpatrick, in that distinctive muffled warble of his, somehow overseeing falsetto yowls, a solemn spoken-word section, and about a million intricately picked lines in the process. What an absolute wizard. (El Hunt)
The xx - A Violent Noise (Four Tet remix)
From Shura track 'Touch' to the new, as-yet-unreleased Todd Terje single, Four Tet consistently brings new, vibrant elements via his countless catalogue of remixes. Here, he gives 'A Violent Noise' - a quiet, dramatic cut from The xx's latest album 'I See You - an express ticket to a basement club. The eight-minute rework shuffles its way through city streets with boundless energy, with Romy Madley-Croft's piercing guitars turned into EDM synths, while Oliver Sim's vocals try and reach the surface. One for peak times in festival tents, this. (Will Richards)
Mac DeMarco - On The Level
Is Mac DeMarco growing up? Slowing down? Everything shared from upcoming third album 'This Old Dog' so far points to a calmer, most composed, more reflective man, and 'On The Level' takes things down even slower. With watery synths laid under vocals that could be lifted from 'Innerspeaker'-era Tame Impala, it's the sound of Mac in cruise control, and he couldn't look more comfortable.
DeMarco might be 'On The Level' with his contemplative, dreamy new material, but he's no less intriguing for the fact. (Will Richards)

Get your copy of the latest issue