Festivals:
Wild Beasts get ready for Live at Leeds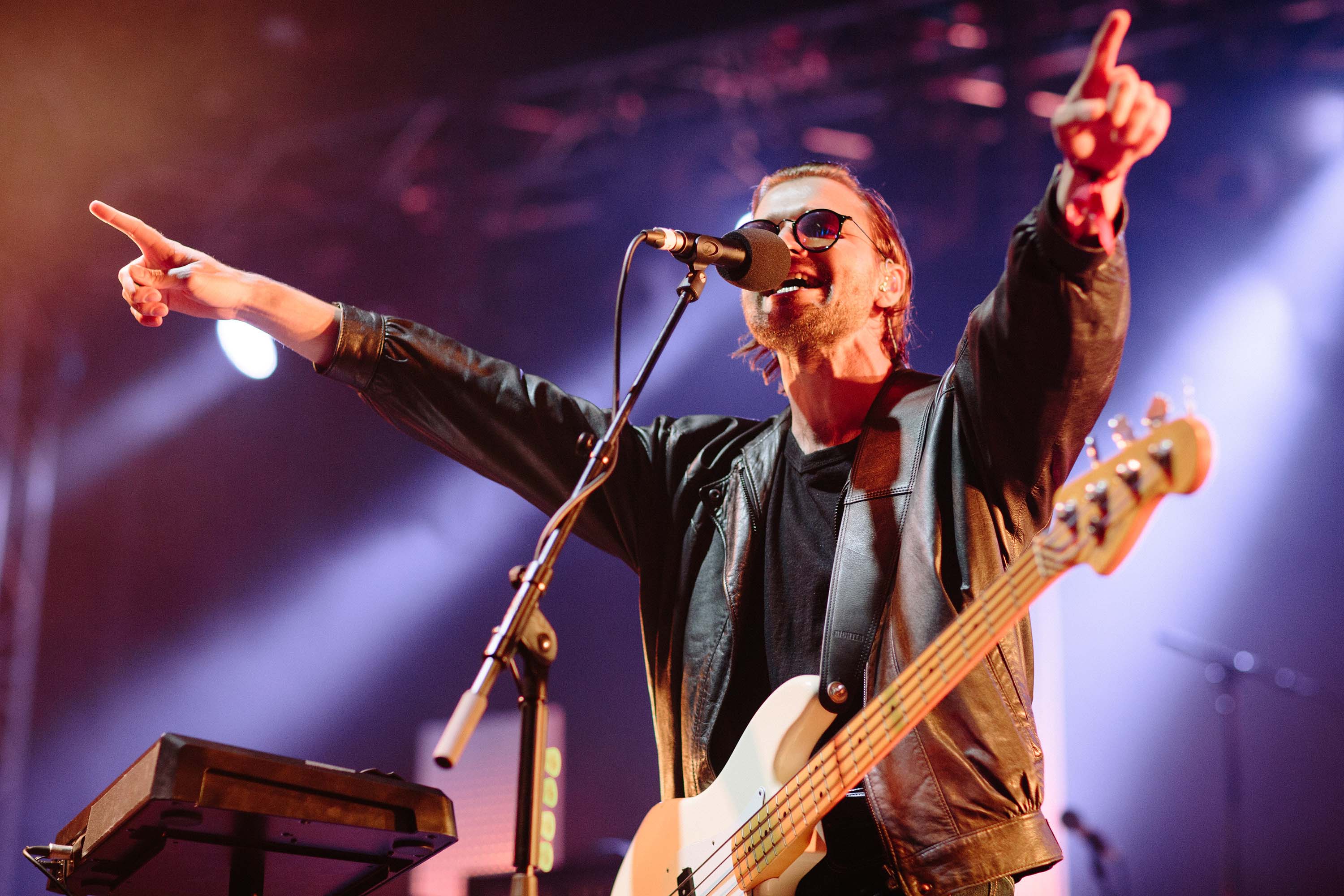 Preparing to play Leeds' city-wide musical bonanza - Wild Beasts' Hayden Thorpe fills us in on his love of the city.
At the end of this month, in a jam-packed all-dayer, the city of Leeds will transform into one big musical bonanza, Live At Leeds. Everyone from The Big Moon and Trudy and The Romance, to Slaves and Jagwar Ma will be descending on the city on 29th April. We'll be joining the party too and hosting not one, but TWO stages at local establishment Brudenell Social Club. It's going to be a cracker.
With Live At Leeds fast approaching, we caught up with Wild Beasts; who very briefly went to uni there, and owe the city at least a couple of pints for supporting the band early on. Ahead of heading up the bill at Leeds Beckett University, Wild Beasts' Hayden Thorpe talks us through his favourite Leeds memories - namely, exploring the place with "a six pack of Orangeboom, a half of skunk and some chocolate." Right.
You all used to live in Leeds when the band started – what are your memories of the town back then?
I think we all feel very fortunate to have landed in Leeds when we did – we got there in 2005, and that was the giddy heights of the New Yorkshire scene. We ended up there by default in truth. We grew up on The Smiths and Joy Division and we had our sights set on Manchester, but in the end coming to Leeds granted us a huge amount of space to spill out a little bit. We call [the city] a nursery bed: it was so fertile and so alive with so many ideas. We were playing two or three shows a week in the area and for a good year we were a right mess, but there was this little microcosm that allowed you to make these mistakes that you needed in order to make something different and unique. My early memories of Leeds are a six pack of Orangeboom, a half of skunk and some chocolate. What more do you need?

What was the first real milestone gig you played back then?
There's a pub called The Packhorse, I'm not sure it's open anymore but they'd have three bands on the bill every Friday night. It was run by James from Pulled Apart by Horses and he invested a huge amount of energy in putting us on a few times. There was a night where there was the right cocktail of people in the room saying positive things about us, and that was the night we got our first 7" deal to put out 'Brave Bulging Buoyant Clairvoyants'.
What's your favourite venue in the city?
The Brudenell is HQ for us. It's the holy grail. It's one of those unique places where you can be a local or be the most unique, outrageous person and you can sit down and have a beer together and there's nothing untoward. It's one of those special crosshairs in the universe where things are accepted and enjoyed. We also started the 'Boy King' campaign with two nights at the Brudenell. We had the sense that it has to work in the Brudenell for it to work in the world.

Now the band are more big time, where's the best large venue in Leeds to play?
We've played the university a few times. Having been a brief alumni and then dropped out as soon as the band got a bit of attention, it's nice to go back and get a bit of affirmation for the old me.
What's your favourite show you've ever seen in Leeds as a punter?
I remember me and Tom went to see Animal Collective at the Brudenell just before 'Merriweather Post Pavilion' and that was a special show. There was an energy there that felt pretty miraculous. They were working in the ways that we felt were necessary – using these buggered up old samplers and tuning their guitars differently. There was a bravery to translate what they were doing in their front rooms to the stage without any sense of properness, and that was what we were doing.

Wild Beasts will play Live At Leeds (29th April), where DIY is an official media partner. Tickets are on sale now. Visit diymag.com/presents for more information.