Listen:
Haim share live version of new song 'Right Now'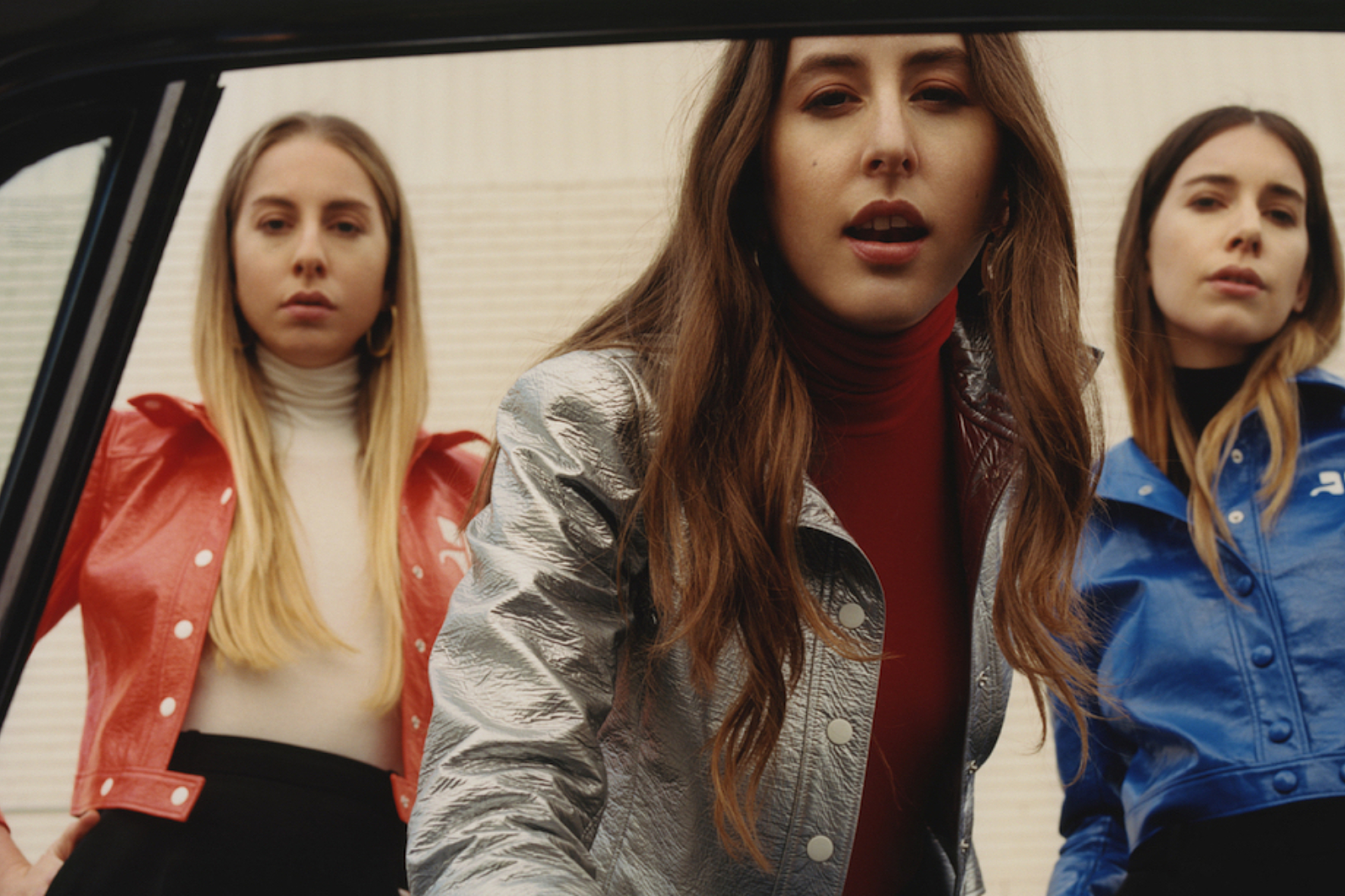 The band's new album 'Something To Tell You' is coming out on 7th July.
Haim have been teasing their return for a while now, and have now returned with a live version of new track 'song name'.
The track comes from the band's upcoming second album 'Something To Tell You', which comes out on 7th July via Polydor. The band will release the first official single from the album on 3rd May (that's next week!).
Danielle, Alana and Este appeared on billboards worldwide earlier this month, before teasing today's date (27th April) for a new release in a couple of new clips. Keep up to date with everything the band have been doing recently via our progress report.
Paul Thomas Anderson, who directed Haim's brand new viddy, first approached the band as a massive fan, a bit after their debut album 'Days Are Gone' was wrapped up. But as the sisters Haim reveal, chatting to Zane Lowe on Beats1, the Haim family connection goes back way further…
"She would always talk about this one kid named Paul," Haim say, talking about their mum who was an art teacher. "She loved this kid, Paul. He was very energetic." Anyway, Paul turned out to be Paul Thomas Anderson. The band were mindblown, and obviously linked up with him to work together.
Listen to 'Right Now' below. Haim's new album is coming in July!